We at "A Hunt Above" had a chance to take a young lady on her "Dream Wish" of a deep-sea fishing trip. You all meet Taylor.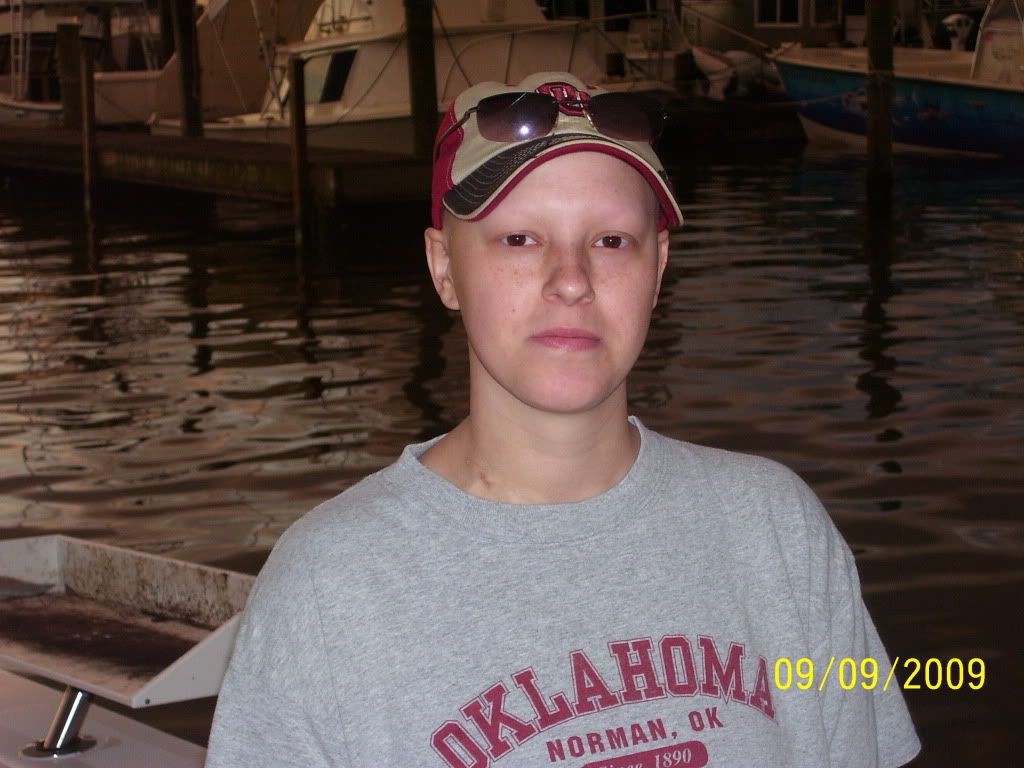 Taylor enjoys riding her 2 horses, playing video games, raising her 3 goats and watching TV.
Taylor is 17 years old and has been diagnosed with Desmoplastic Small Round Cell Tumor. Desmoplastic small round cell tumor is classified as a soft tissue sarcoma. It is an aggressive and rare tumor that primarily occurs as masses in the abdomen. There are few early warning signs that a patient has a desmoplastic small round cell tumor. Patients are often young and healthy as the tumors grow and spread uninhibited within the abdominal cavity. These are rare tumors and symptoms are often misdiagnosed by family physicians. The abdominal masses can grow to enormous size before being noticed by the patient. The tumors can be felt as hard, round masses by palpating the abdomen.
We were joined on this trip by Taylor's mom Kendra, her brother Koby, sister Klarissa, and her niece Kambrie. Taylor's father died when she was only 6 years old. "A Hunt Above" had their Director Mike Macko and Co-Director Randy Arfele on this trip as well.
Taylor had high hopes on catching a shark when she went fishing with "A Hunt Above". But, the weather was a factor and we dodged storms for most of the day. Captain Damon McKnight of Super Strike Charters (http://www.superstrikecharters.com/) did a superior job on keeping us dry. Captain Damon deck hand Jay also helped Taylor and her family be as comfortable as possible and was there to assist in any way. When we left the dock we took these two pictures and took it as a sign for the day. It proved to be a good day, as we did not get rained on the whole time we were out.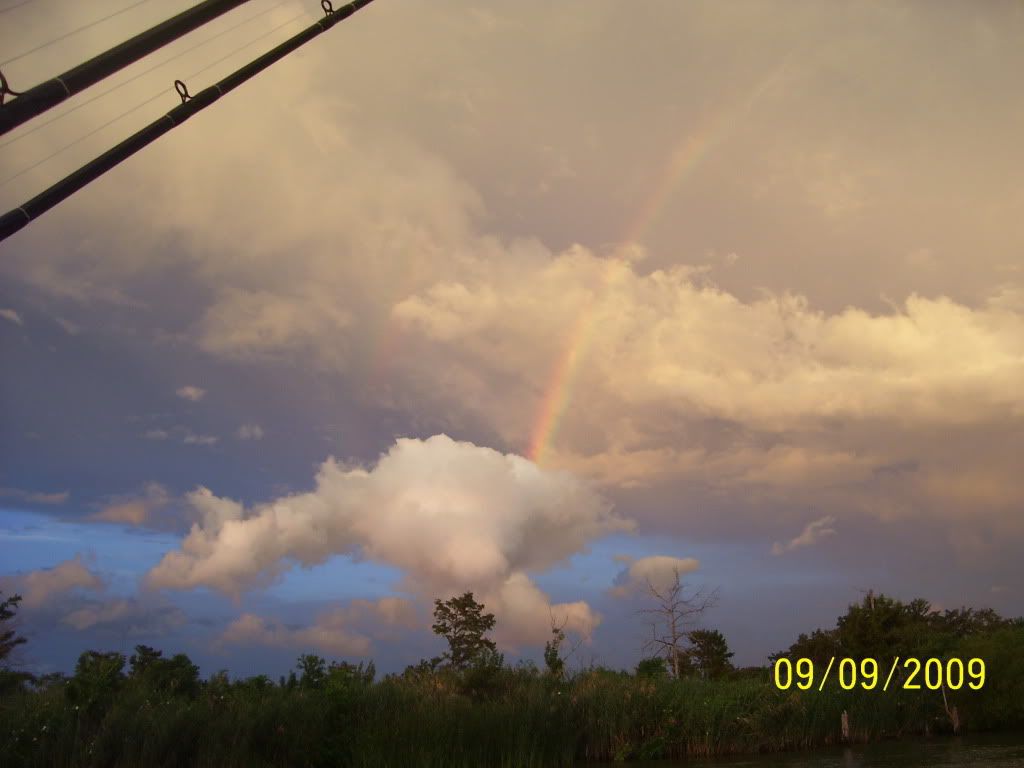 It wasn't long when Captain Damon got us on some fish. He told us that the triple tail were biting good and with these weather conditions we would go after them. He also told us we would have a chance with some cobia. Taylor caught the first fish and it was a triple tail. She said that it was a strong fighter. Here's her catching her first saltwater fish.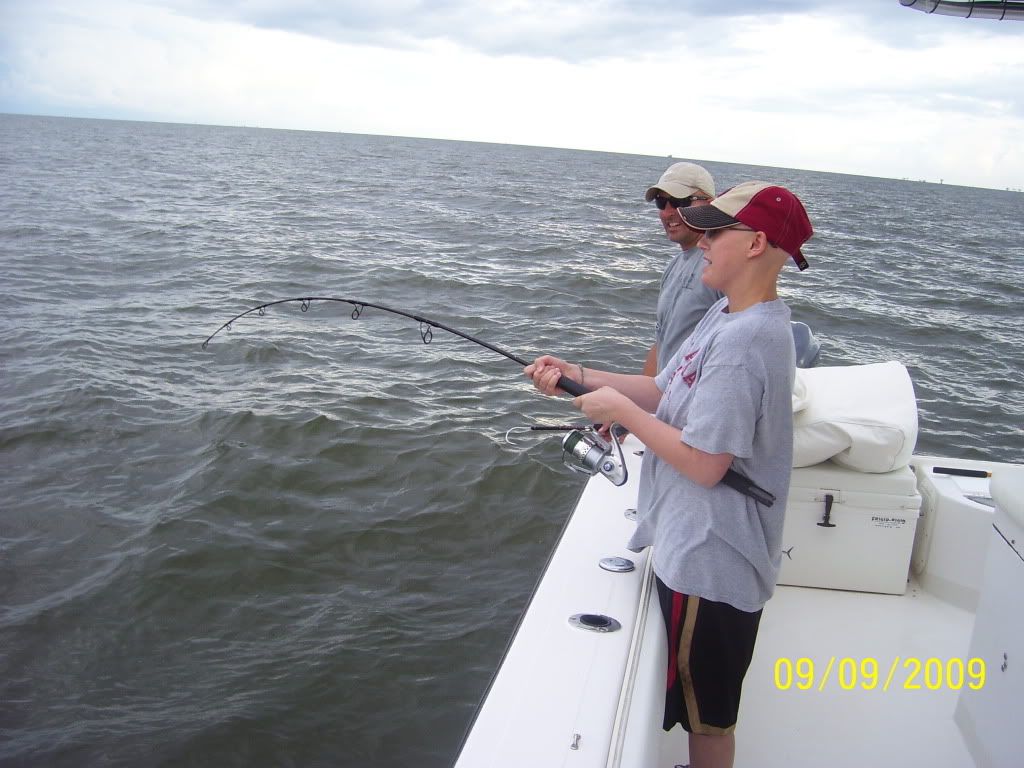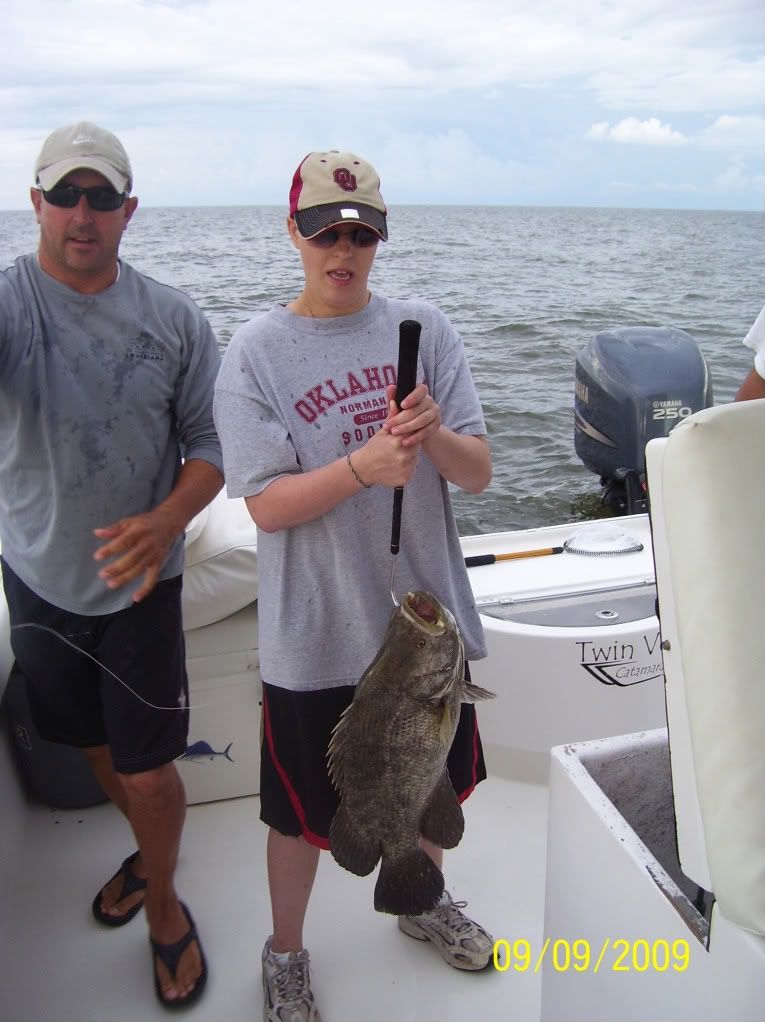 She was so excited to be out there fishing and not worrying about the upcoming surgeries and her cancer.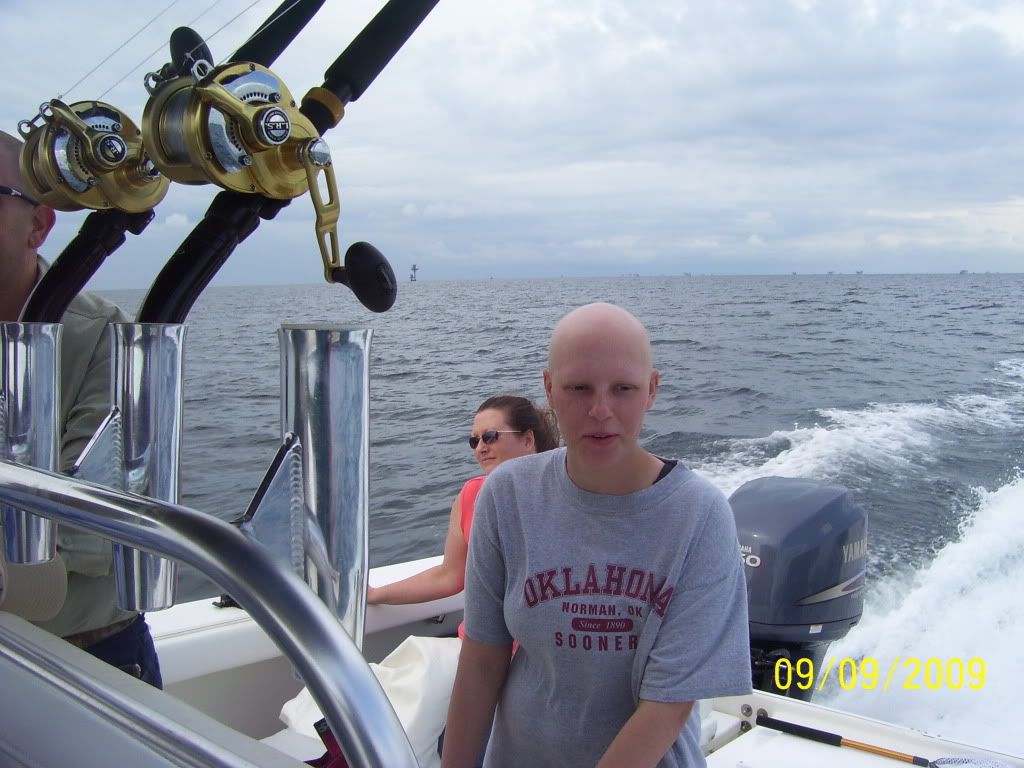 Her mom and brother also enjoyed their time with her. They also got in on the action and both caught some fish.
We ended up catching 10 triple tails and one cobia.

We returned to the Venice Inn and took a long nap before going to dinner. At dinner we talked about Taylor's horses and goats and about her life. We were able to talk about God's Grace and found out that Taylor was Saved just recently. We all prayed for Taylor's health and for her family.
Taylor has had chemo and is currently in NewYork (week of September 21st) having surgery to try to help her recover from this cancer. Please remember her in your prayers. You can keep up with Taylor's progress on her Caring Bridge site at http://www.caringbridge.org/visit/taylorhargrove/journal/1
We would like to thank all the individuals who contributed to make this trip happen for Taylor.
We would like to thank Venice Inn (http://www.rodnreel.com/veniceinn/index.asp) for providing lodging for Taylor and her family.
We would also like to thank Captain Damon McKnight of Super Strike Charters (http://www.superstrikecharters.com/) for providing this trip for Taylor and "A Hunt Above".