Well. Finally! ... after many, many invites the past couple of years, I finally got my sorry butt headed south a-bit to take advantage of mmartinez' (CW.com) most gracious offers to come-on down for a hunt!
Sad as it is, it was a reality, I had not hunted waterfowl all season!!...and in all my life I had never been on a snow hunt!
So as you can imagine my excitment and nervousness, along with the lack of knowledge of the people, the area, the birds, etc... made me feel like a kindergardner going to school for the first time!
It was all laid to rest the second I met all of the guys! Thanks for the opportunity and hospitality!!
I headed south on I25 right after work on Friday, so I could be in Pueblo at O'dark-thirty in the moring on Sat. I hooked up with Manuel in East Pueblo, and we waisted no time in heading further east to meet-up with the rest of the guys and get to work at setting up the the blinds and the ~1000 fake birds we needed to set up.
They sure know what the heck they are doing that is for sure! ...as it was right at daybreak when the birds jumped, but the boys were ready!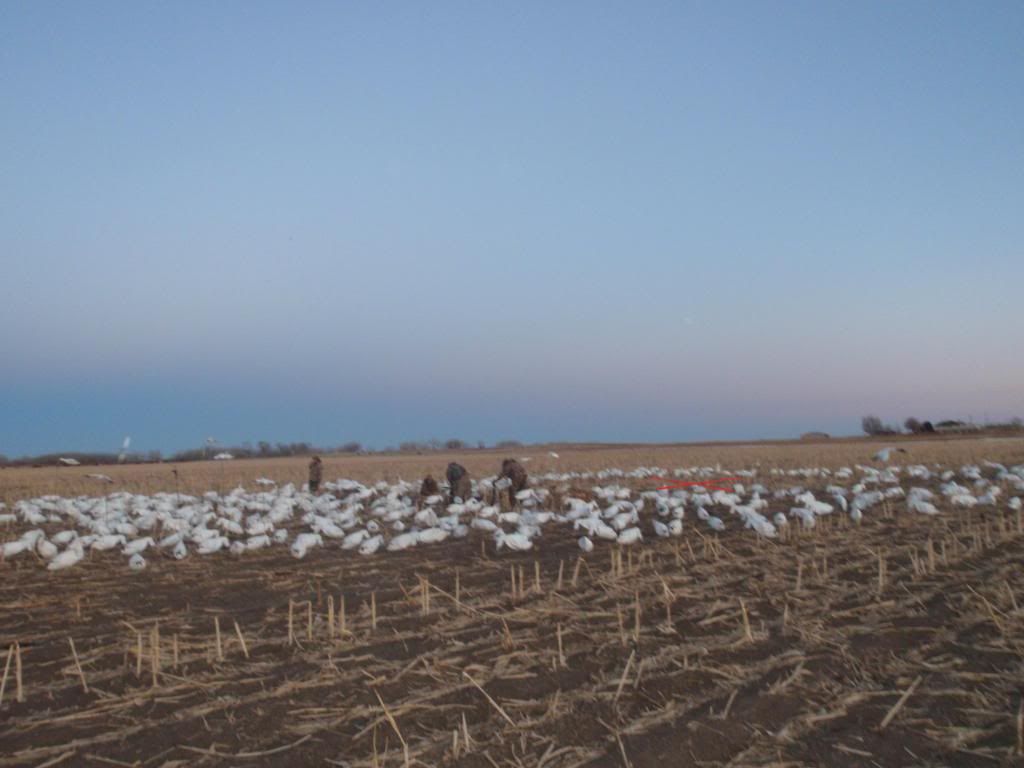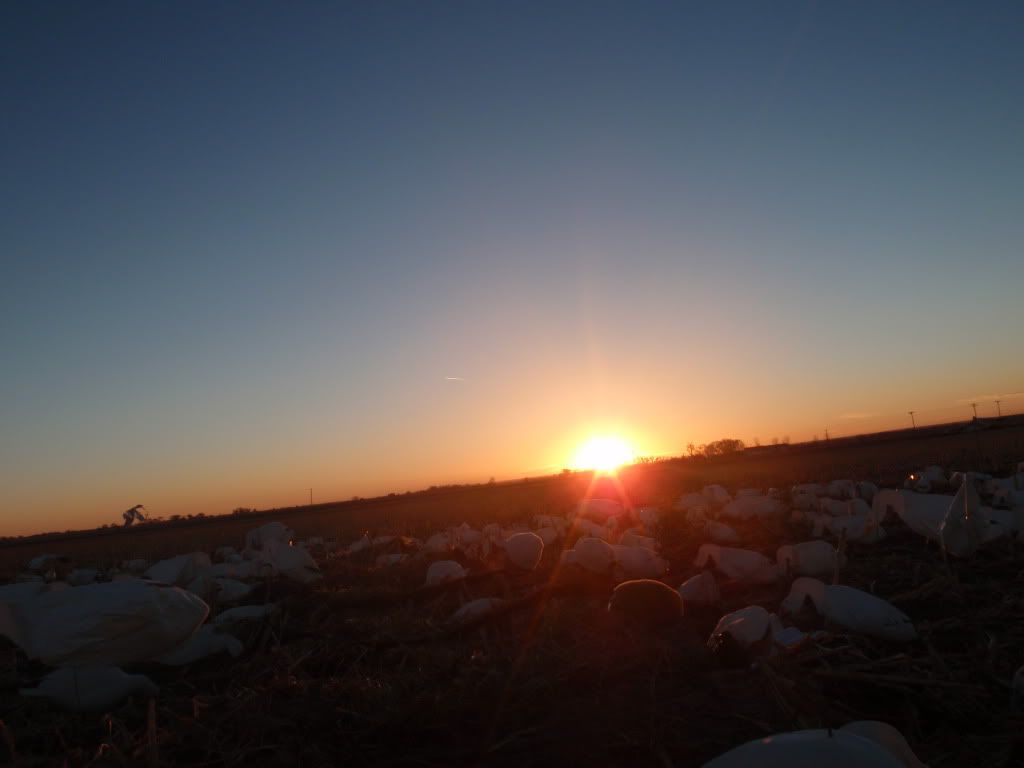 Now, without a doubt, I have to say these guys are killing machines! Knowing they have been hunting the willy white birds all week, and had laid over 100 in the dirt, I kinda figured as much....BUT, they quickly left NO doubt about it. Now we did not get a lot of birds on us in the morning, but each time we pulled triggers, these slayers left white feathers and blood in the dirt!!!
The wind was a calm as could be and the socks were just not moving at all. They did have a couple different motion rigs, so we at least had a bit of movement. Though the lack of wind certainly let the birds get high right away and many moved away from us before they came to take a look.
Late morning the flights died down, so Kiwi patiently waited in her blind for more birds and kept an eye out while Manuel (and a couple others) took the opportunity for a quick siesta!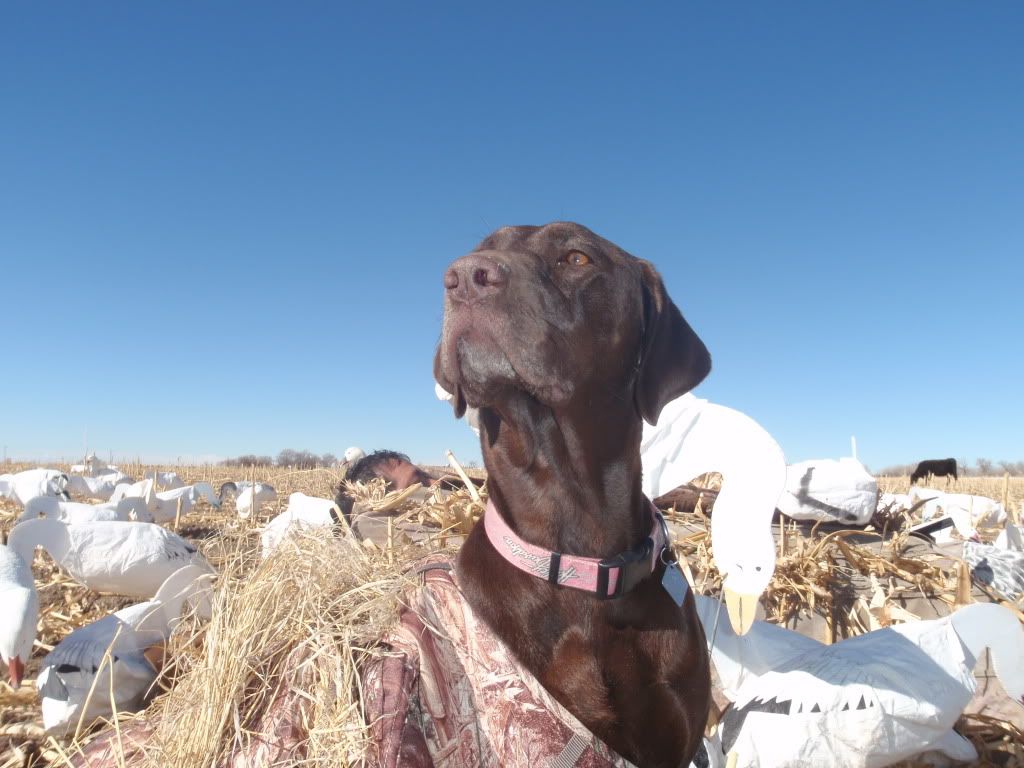 We headed into Las Animas for lunch, and afterwards we took a drive and went scouting the area for more birds.
(FYI...for all you SOFT water anglers, John Martin is 99.99% ice free!!! Only a couple patches of ice along a few shaded shorelines!)
The wind picked up and it was time to head back and get ready for the afternoon hunt. Sadly, the wind actually picked up a bit too much, and the guys seemed to feel the socks had way too much motion in them as we had a few flocks flaring on us! But, as per usual for these guys...when they had the opportunity to pull the trigger, they laid birds in the dirt!
Lastly...Thanks again, Manuel, Lance, Ken, Carl, Bruce & Luke!! I cannot thank you enough for the invite! For me, it was a great day! ...Kiwi & I really do appreciate it!