I posted a similar spread on another site ... here are some pictures of deer from our area ...
No woppers with mass like some of those Indiana or Saskatchewan bucks posted earlier but , good deer for our area ...
Not hard to tell , I enjoy outdoor photography as well as hunting ! ;D
This is a series of shots of a small 7 point that came in just after I had climbed a tree with my climber .... a couple of grunts and he was coming out of the cedar swamp ... he stopped for a second to pee in a scrape , then walked right under the tree ...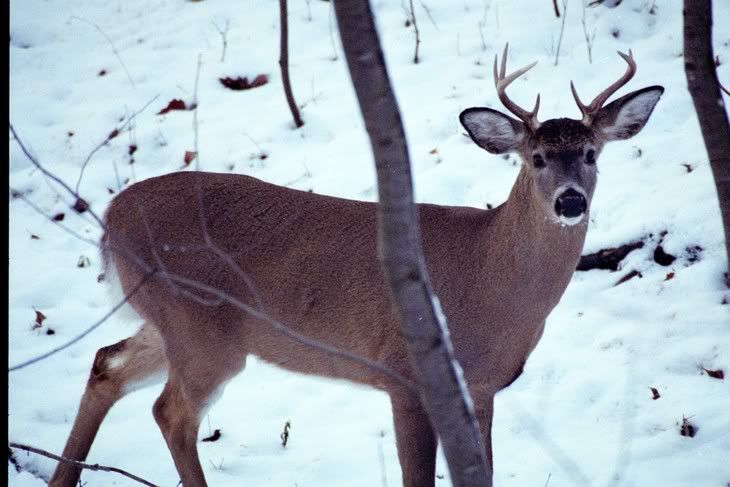 This nice 10 point got caught out in the middle of the day , rut drunk , chasing a hot doe ....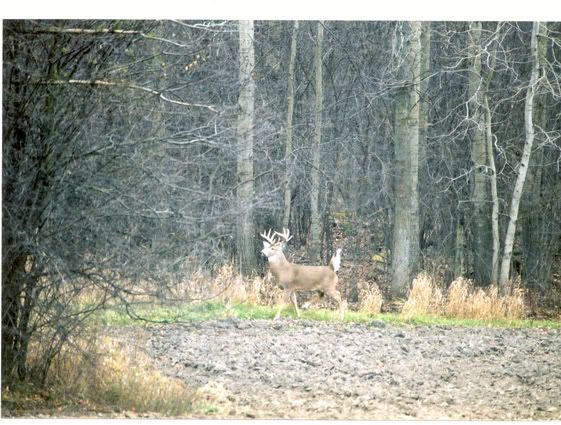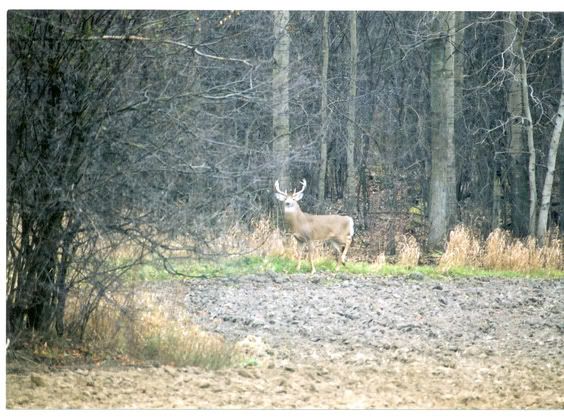 Here is a small 8 point that got a little too close during a decoy set-up ...

Here is a nice 10 point in the background eyeing up my decoys ...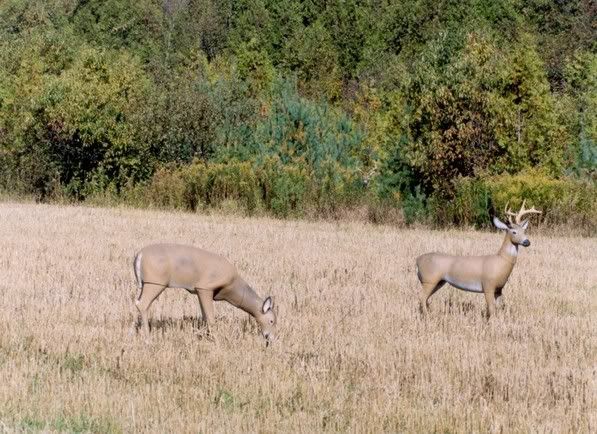 A series of turkey shots while hunting in our area ...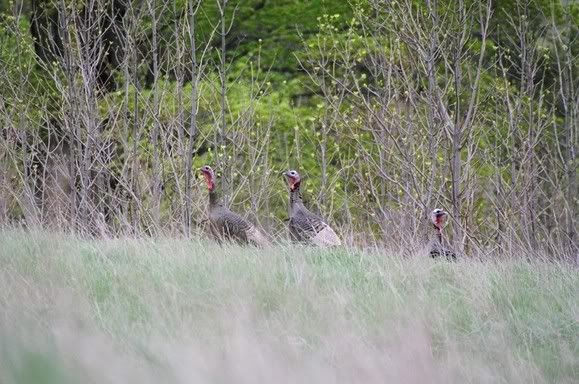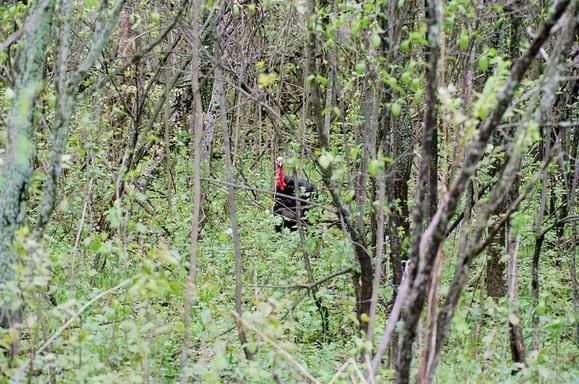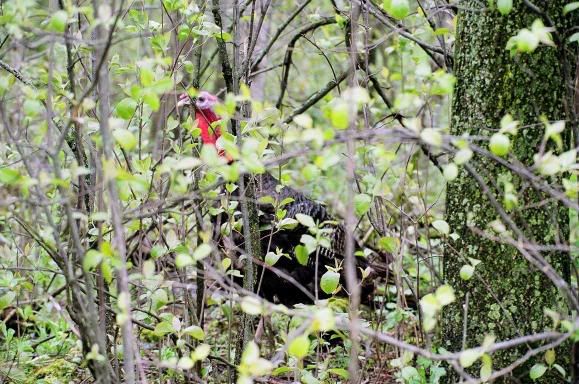 A target for 2005 season ! ... this beauty 10 point made it thru the season , in a heavily hunted area .... I found one of his drop offs in the spring ...

Misc bucks up , and down ....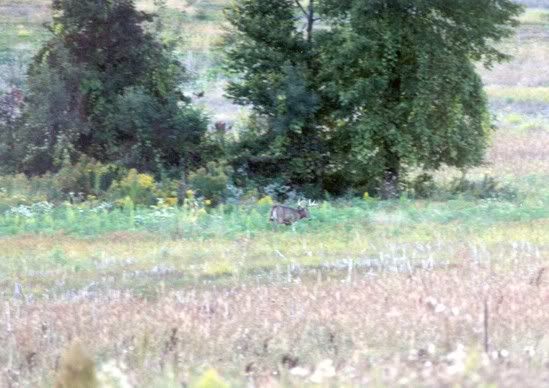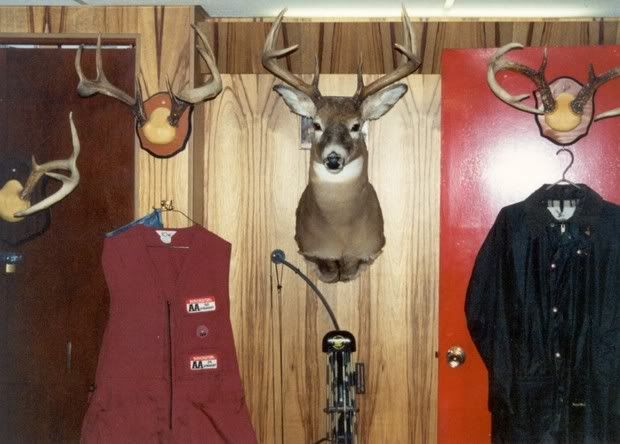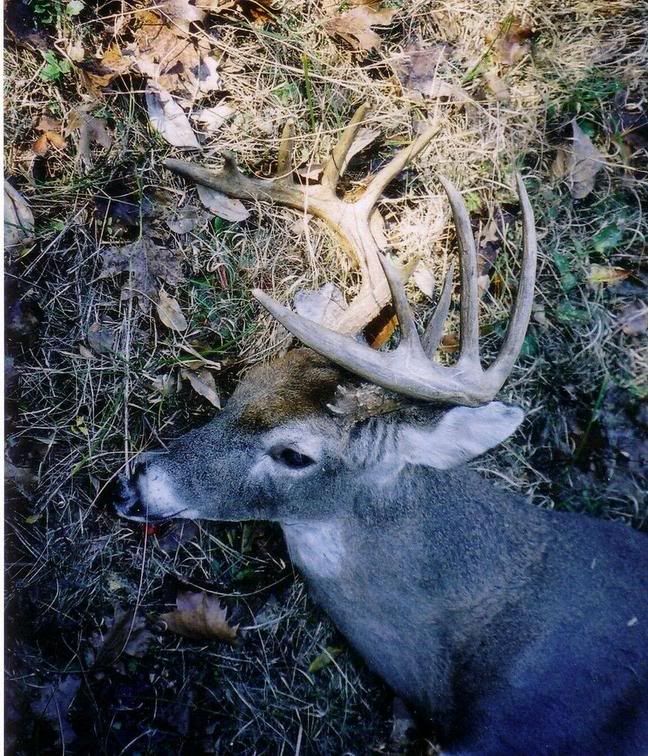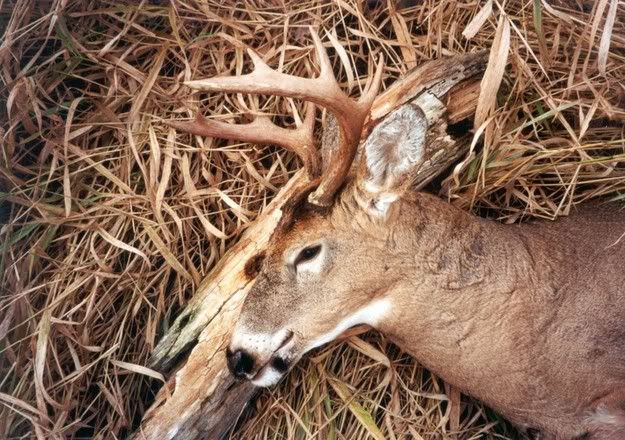 Here are some shots of other deer under the stand ..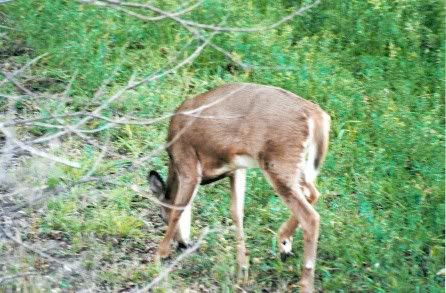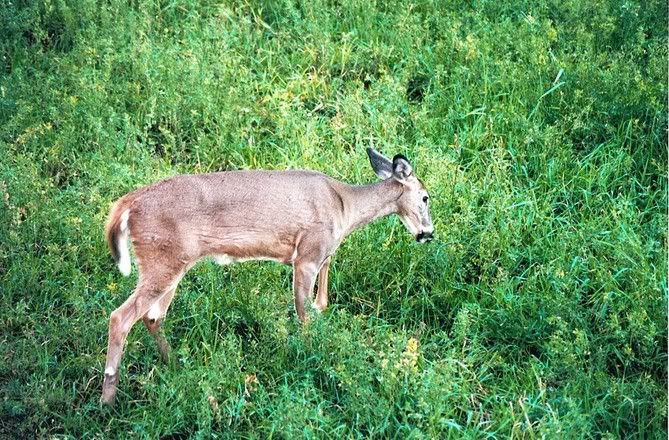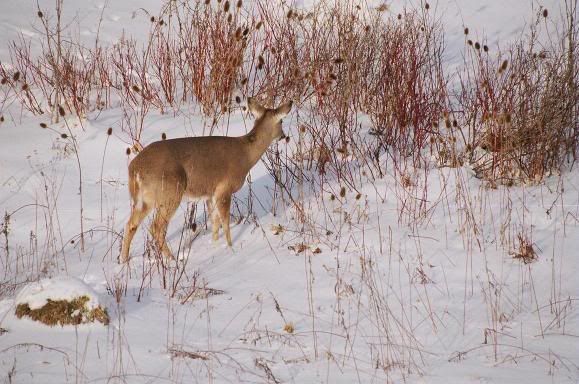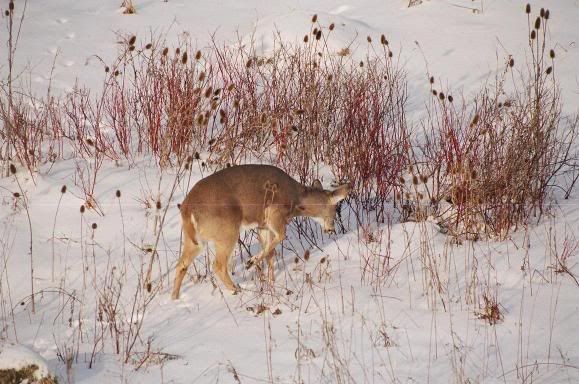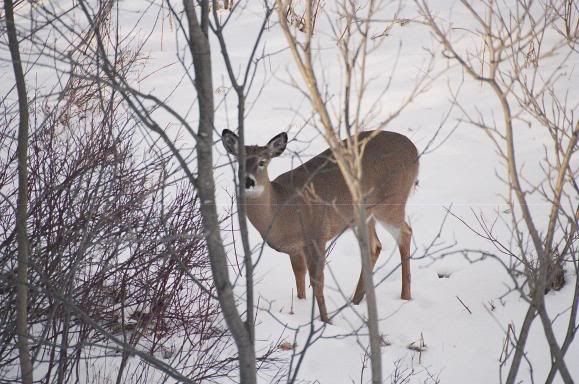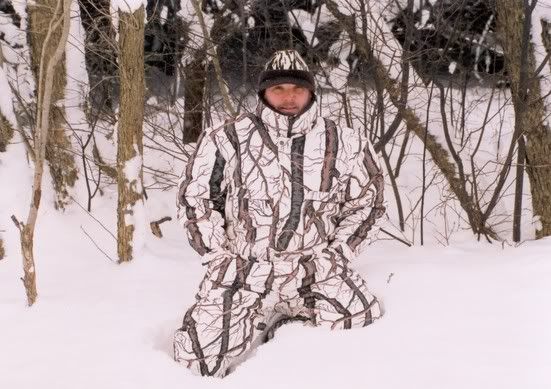 The last 2 bucks of 2004 ...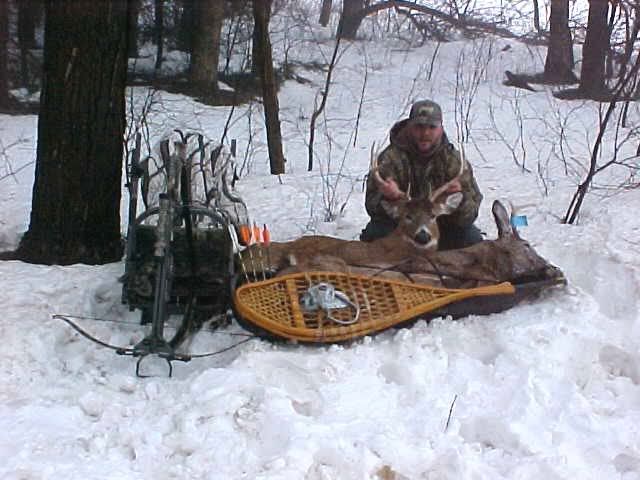 Hope your eyes aren't sore ! ;D .... some photo's from Ontario Canada .... all taken within an hour of home !