As most know I will more than likely draw my 1st season bull tag in unit 40 this next year. Well with the amazing weather we are having my youngest son Arlan and I headed out to see if we could see some bulls. The first bull we encountered was a huge old heavy 5x6 that would go around 360". I would have shot him in a heartbeat especially being just over a mile from the truck. Next Arlan found a small 5 point elk shed about a third of the way up the side of this monstrous canyon and we turned and started straight up. At about two thirds of the way up Arlan came up on this shed.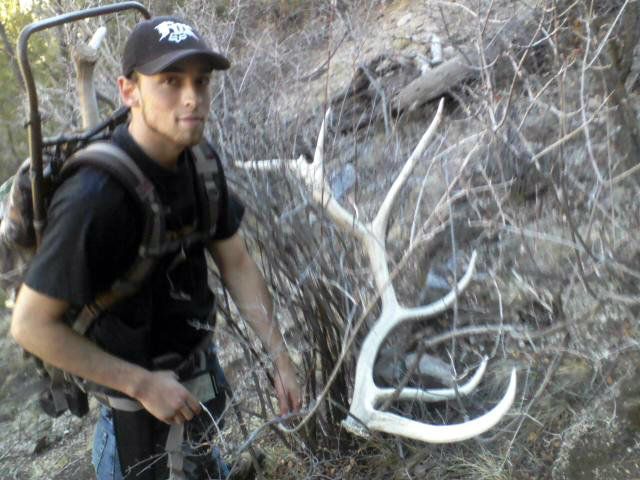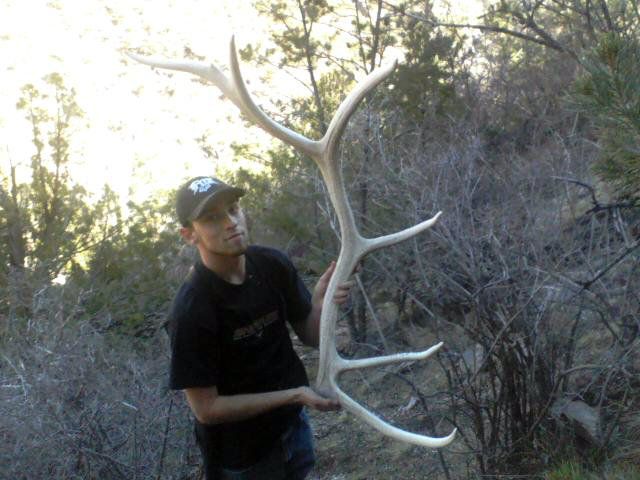 After strapping on the shed we kept heading up and jumped two more bulls bedded in the shade. Both just nice 6x6, but nothing to get excited about (always cool to see and get the blood pumping). I headed up to get under the rim and spotted this old heavy shed with great thirds.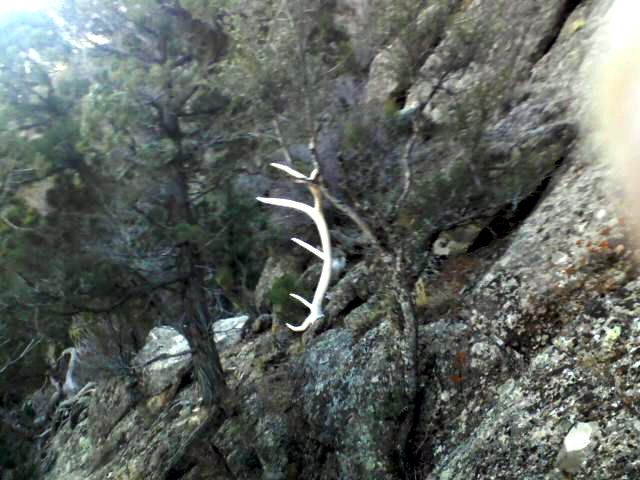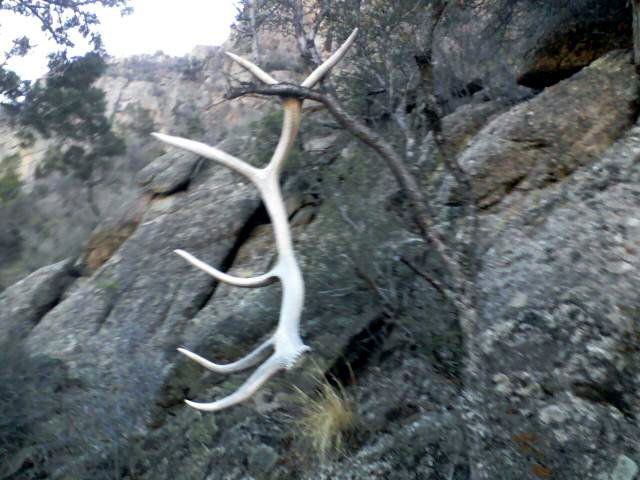 The view looking north up the canyon from the second big shed.
http://i599.photobucket.com/albums/tt72/elkkill06/2012NorthCr010.jpg
We stayed under the rim heading up the canyon hoping to spot the elk and sheds better. About another third of a mile we bumped two more bulls just under the rim with one being a small 4x5 and the other being a 315"-320" 6x7. After staying on the bulls for a little while we reached a spot where we had to drop into the canyon.
We decided with us running out of time we would just head straight up the other side and then head back down to the truck. As we headed up we pushed out a small heard of cows and calves and just before breaking over the top we bumped one more bull, but did not get a good look at his antlers. On the way back down we picked up a small 5x6 set of sheds. All in all a great day with my youngest son. I hope to share many more adventures as the days go by and the 2013 hunting season gets closer.
Quinton