Managed to finally get out of the house for a couple of days, with the intent to chase down a gobbler. Well, the roads were still buried in snow, so I ALSO finally managed to wet a line!
The Lake was still 95% capped with ice, but the inlet and few other places near shore were ice free!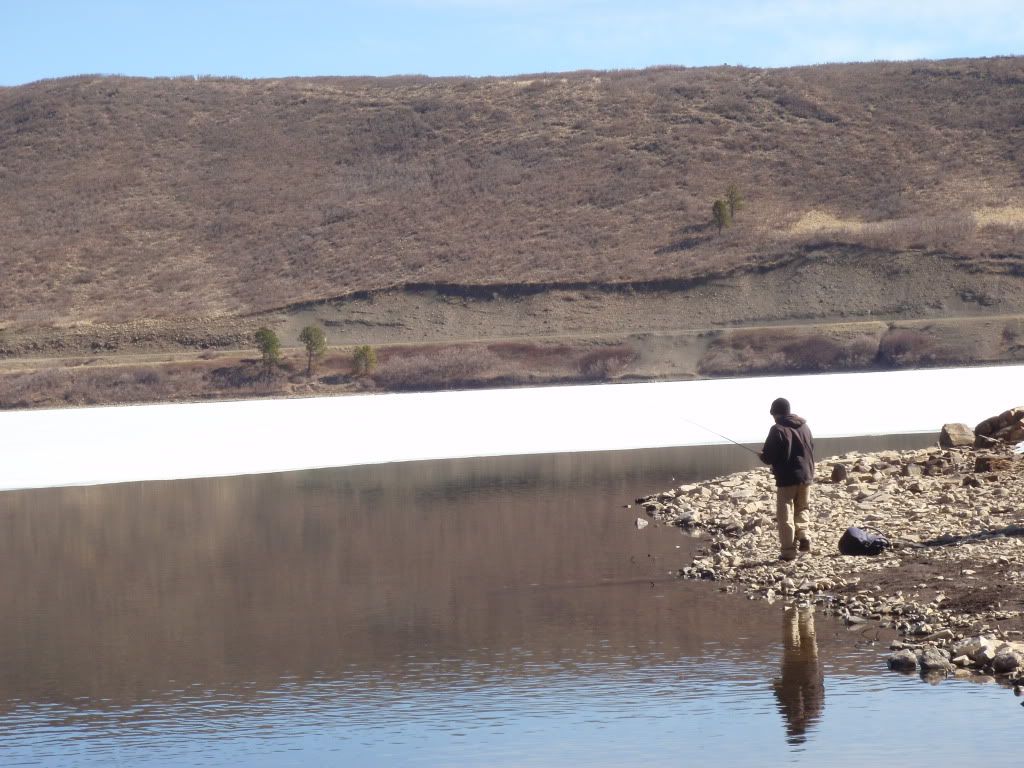 Started with lures as that is what I had great success on last year at this same time. No love whatsoever on my ol trusty Mepps...nor the Kastys, X-raps, Tazzies or anything else hard that we winged out there! The lake is flies & lures only, and I wasn't really planning on any fishing, so I did not bring the fly swatter, or much else for that matter. I just happened to have a pack of Yamamoto unscented cut tail worms in my creel, and one single circle hook. So I set-up a drop shot rig with a couple of split shot 18inches below the worm and instantly got major action! 4 for 5 on my first five cast! The fourth one was my first ever splake! ...and it had some glorious colors going too! Bronze, coppers, reds & blues! Sorry, the pic just doesn't do it justice!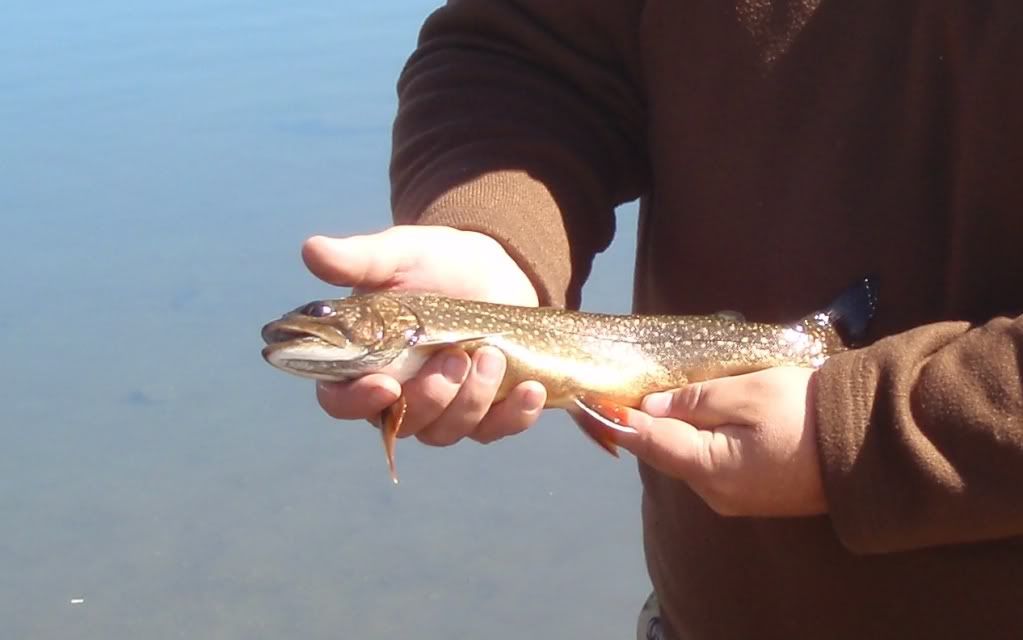 Well, we busted a bunch in the next hour and hit the road in the hopes of finding someplace that wasn't completely crawling with turkey hunters.
No luck there either, so the plan was to get up in the morning and head back to North Lake. So we headed for the Wally World in Trinidad and grabbed some bubbles and a handful of nymphs, and a few more hooks and unscented rubber worms.
After packing up camp at Trinidad, we made it to the lake by 9:30 and hit the water. Though Sunday morning we found no love on the worms or again on the hardware for that first 45 minutes or so, so we switched to the flies. This was the ticket! I had a green hair's ear on, and my buddy a brown one. For the next two hours it was nonstop action on stocker sized bobos, with the occasional 15 incher mixed in. When we left at close to 12:30 we each had a couple dozen under our belts!
Just might have to get back there soon!