My youngest son Arlan took his first elk today. Him and my dad were hunting together yesterday and today. Yesterday all they were seeing were bulls, but he did manage to take out this little coyote.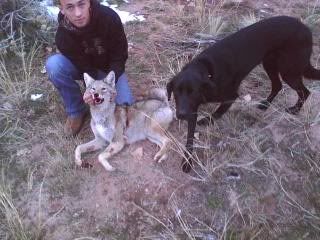 Today I received the call from Arlan at 7:40 am. at work, that he had taken a great cow. Then 20 minutes later my dad called me and said they needed my help. So I made to them by 9:00 am and we had the cow back to the truck in an hour.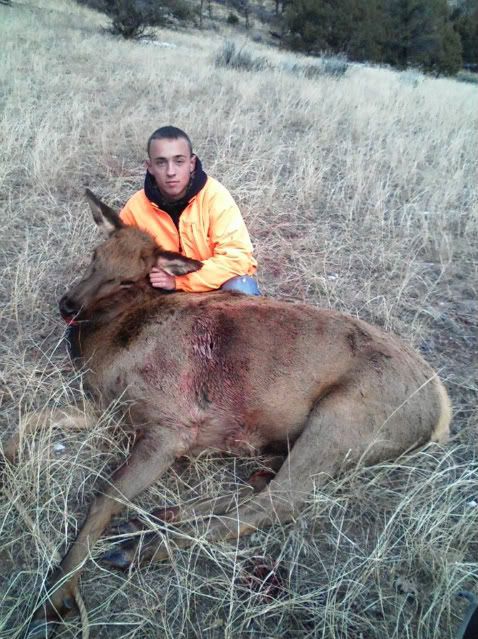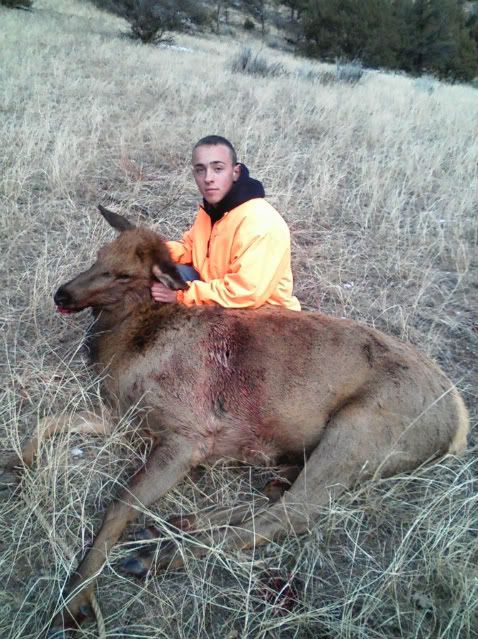 Another very proud dat for me !