These are some pics from cougar hunting on the North Fork of the Clearwater. We hunted hard and had fun, I didn't get a cat but my two buddies got theirs. Both were toms one was 6'6" and the other was a big headed 7'8".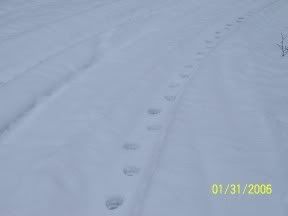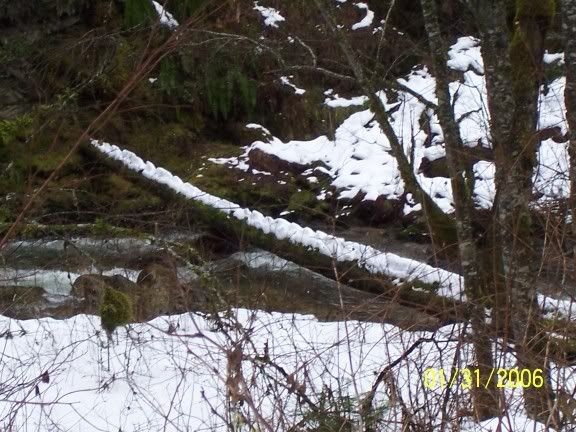 These are cat tracks, and what looks like snow melt on the log is where the cat crossed the creek.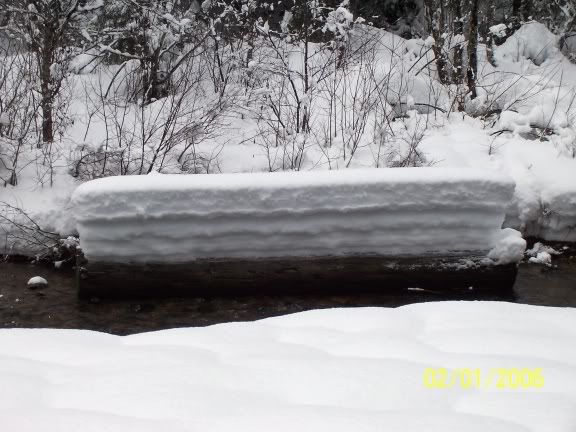 This the north fork of the clearwater, this log has about 4 foot of snow on it in the middle of creek.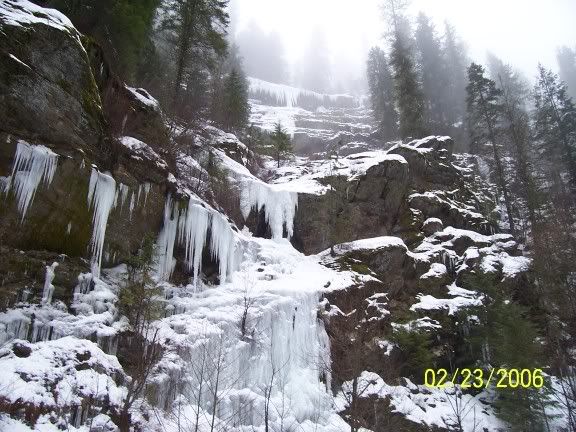 This is some cool ice, and it goes all the way up the cliffs