Hey guys, I just wanted to drop in and say hi!
My name is Ryan and have a passion for the outdoors just as much as you. Im a Pro Staffer of Williams Custom Calls. I live the the great state of oklahoma and hunt on a 8,800 acre Ranch in Konawa, OK. Privately owned for over 100 years. My best friend owns it. We have been hunting together for a while now. Both of us are reaching the age of 24, and have been doing alot of videoing.
This Sept we are going to Wyoming for our 1st Antelope hunt. Sure is gonna be a good time!
Here is a pic of me and a Bird I harvested in the Spring!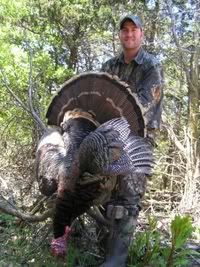 Ryan