The tribe drew 8 licenses for the Colorado/Kansas borderlands. 5 were filled on the opening weekend.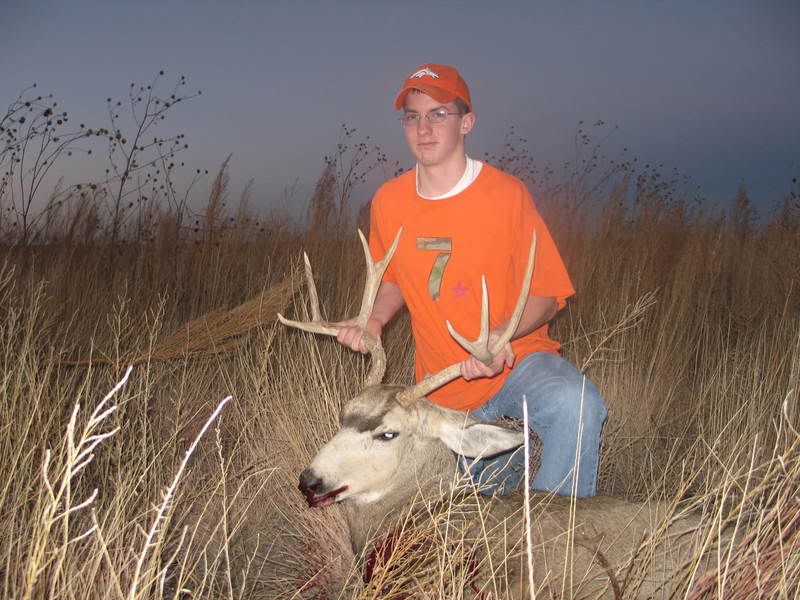 My youngest (15) with his first deer. He had missed a giant whitetail earlier in the day. He got this bad boy Kansas mulie from 313 yards with one shot from a .270 WSM.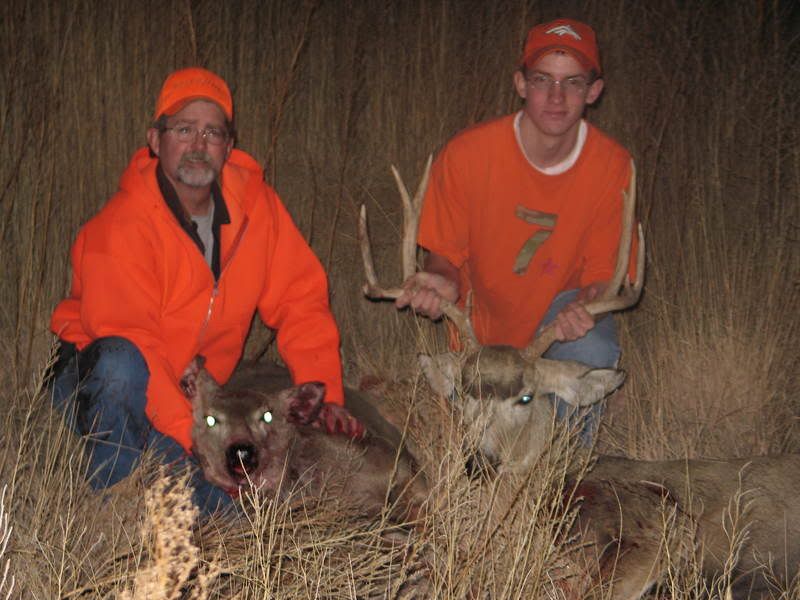 My muzzloader doe posed with the youngest son's mulie. Both taken from the same group of deer in Oz. I used a T/C Omega .45 with 195 grain Dead Center Sabots.
My next youngest son with his first whitetail. One shot from a 7MM Rem Mag. The baby cousin of the huge mulie he shot last year. An exciting stalk in prairie arroyo on the edge of Kansas.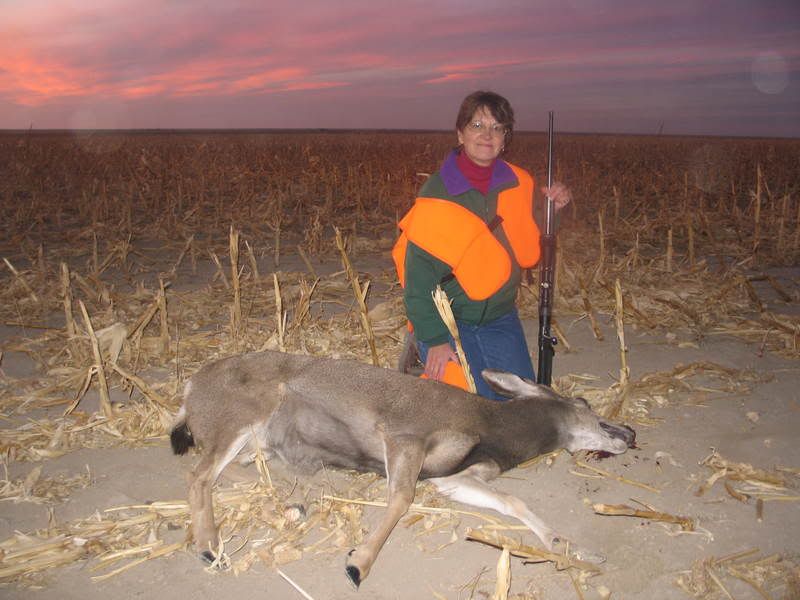 My wife with her Colorado doe. Another oneshot kill to the neck from 190 yards using a .270.
(Not a woman to be trifled with....)
No photo of the BIL's Colorado doe.....but he only shot it from 382 yards anyway...a 7.40 Waters in a his Contender.
Lots of season left.....