The BOREALIS 951 generation II flashlight, (made in the Maglite 3 D "host") is a rechargeable flashlight outputting 951 lumens.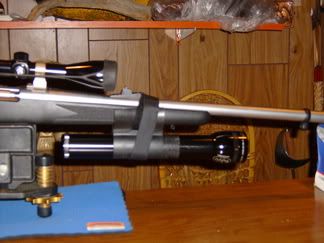 Black color.
45 minutes run time
Rechargeable, so FREE to run
Almost twice the lumens output of the Surefire M-6 (500 lumens)
$200.00 shipped
For more information, please contact me at
jcharles11784(at)yahoo(dot)com
Thanks for looking
black bear
HI GUYS,
YES, it have been a name change, my light is called now the BOREALIS.
MAG Instruments (the owners of Maglite) has asked me to remove the name MAG from my light add
It seems that it is a registered trademark.
I am compliying with their request and calling my light BOREALIS.
Thank you
black bear
_