Hi guys,
I have some hospital's bill to pay so I am going to sell my MAG 951 lumens flashlight.
You can see the review in here:
https://www.biggamehunt.net/node/15126
The light will run for 40 to 45 minutes on the charge and can be rechatged 1000 times (500 hours) before it need another $30.00 pack.
We are talking here of the most powerful flashlight in the world, nothing out there gets close to it at 951 lumens.
The former most powerful was the Surefire M-6 at 500 lumens, spending $29.86 in batteries every hour.
My light is FREE to run.
Can be put under a rifle to hunt coyotes using the optional Lite Saddle as seen on the picture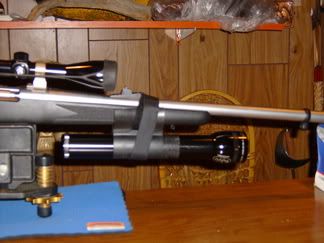 price is $200.00 shipped to you, Insured.
payment by Pay Pal or Money Order
please contact me at:
jcharles11784(at)yahoo(dot)com
Thanks for looking
black bear 84