Fred Trost Memorial Dinner
--------------------------------------------------------------------------------
Fred Trost Memorial Dinner Tickets Now Available
Fred Trost Memorial Dinner has been scheduled for January 19, 2008 in Brighton at the Livingston Conservation & Sports Association at 6pm. Seating will be limited to 275.
Tickets are $45 each, Make checks payable to L.C. & S.A. and send checks to:
Fred Trost Memorial
105 Cottonwood Street
Houghton Lake, MI 48629
Seating will be limited to 275. It will be a night filled with memories. We will have awards for best fishing cap, best flannel shirt, prizes for bringing Fred Trost memorabilia and more.
If you have questions you can call 517-339-5052 and leave a message and we will get back with you or you can email [email protected]
http://www.outdoor-michigan.com/
Dear Valued Friend of Fred Trost:
As you are aware, Fred Trost, known by many as "Mr. Michigan Outdoors", left us on July 18, 2007 at the very young age of 61. In the spirit of the things he believed in and how he wanted to be remembered the family of Fred Trost and the Livingston Conservation and Sports Association are graciously hosting a Memorial Dinner Celebrating the life of Fred Trost on January 19, 2008.
The night will be filled with good food, good times and many memories. Doors will open at 6pm and dress will be casual flannel. Furthermore we will award prizes for best flannel shirt, best fishing cap, and there will be a silent auction. Also bring any Fred Trost memorabilia you have, because this is going to be a night to remember how he touched us all.
The buffet style dinner will consist of, prime rib, wild mushroom chicken, maple walnut pork loin, roasted red skin potatoes, au gratin potatoes, green beans, pasta salad, strawberry cole slaw, fruit salad and a sweets table.
After dinner there will be a presentation on the life and times of Fred Trost. This will include many never before seen family photos. Stories and history of the path Fred's life took in 61 years. In conclusion we will follow this with an intimate question and answer session, so come prepared.
Tickets are just $45 each and only 275 will be available. Make checks payable to L.C. & S.A and mail them to, Fred Trost Memorial, 105 Cottonwood Street, Houghton Lake, MI 48629.
In addition all attendees will receive a limited edition signed wildlife art print and a Practical Sportsman Cookbook. Just these 2 items alone are over $75 in value. We look forward to seeing you there.
The address is 8532 McClements, Brighton, MI 48114. For more information you can contact Zachary Trost by phone at 517-339-5052, email SIZE=4][email protected]
http://www.outdoor-michigan.com/FT-Memorial.html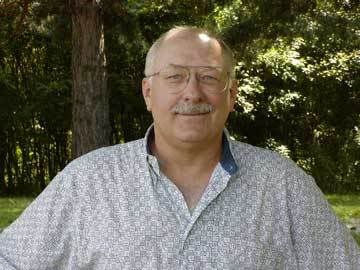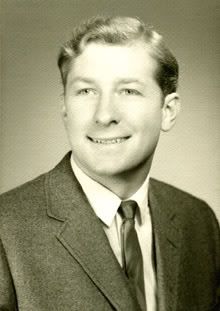 College Photo Michigan State University
Bachelors Degree in English[/CENTER]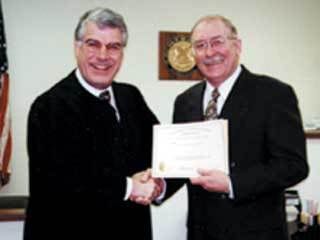 Also Attended and Graduated Thomas Cooley Law School Cum Laude
Valedictorian Speaker
Graduated the Bar with Honors [/CENTER]
Livingston Conservation & Sports Assn
8532 McClements
Brighton, MI 48114
Tel: (810)227-2917
http://lcsa.info/index.php