Kelly and I are away for a family reunion in Calgary. The reunion isn't actually until the weekend, so since our 5th anny is the same day as the reunion we decided to head out early and spend a few days in the mountains. We booked into Sunwapta Falls resort near Jasper; a roadside hotel that I knew from a previous family vacation as a kid. We arrived in Calgary and headed into the Rockies.
Before I go any further I should let you all in on a little quirk Kelly has; she is cursed when it comes to weather. Our first trip together to Sask was in early August - a time when daytime highs in the mid 30s are standard. Not with Kalamity Kelly: 2C and a frost warning. The next year it was a 3 day windstorm that nearly blew us off the lake. I now know this, and have come to accept and expect it. But this is impressive, even by her standards: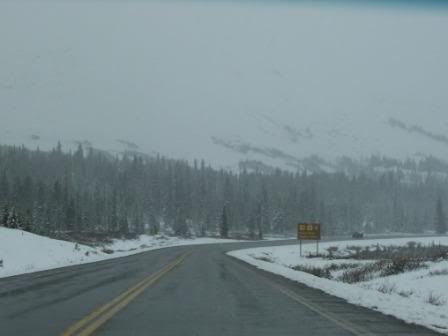 The snow storm more or less blew itself out overnight, and this morning we headed down to the falls for which the resort is named. The scenery was utterly breath-taking: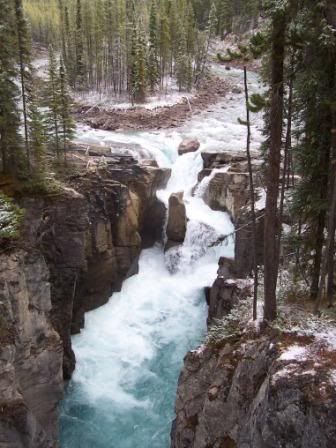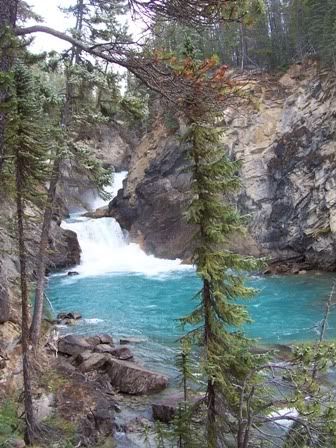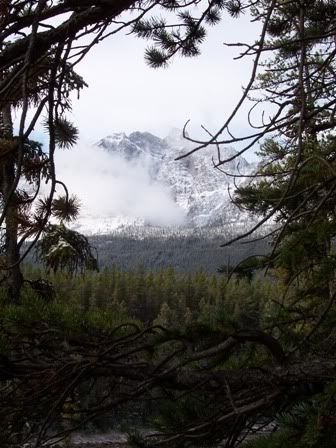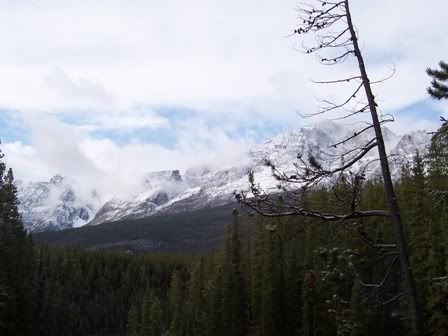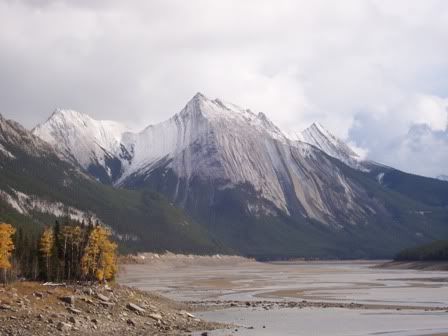 In the afternoon we headed for Maligne Lake. Not so much for the scenery (which was incredible) but because the road is one of the best wildlife viewing drives in the area; elk, moose, caribou, black and grizzly bear, bighorns and mountain sheep are all seen regularly from the road. We were fortunate to see one of the more infrequently viewed species first: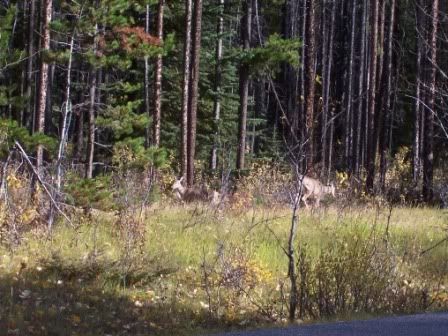 White tails are not common in the mountains. This is muley country.
Lucky us.
Eventually we did encounter a moose feeding in Moose Lake (go figure); Kelly has the pics on her camera so you'll have to wait for that one and the inevitable elk: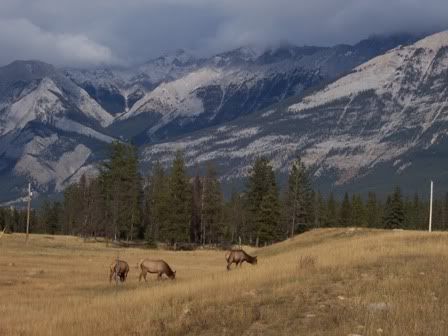 These were especially intelligent elk. They even knew where to safely cross the road: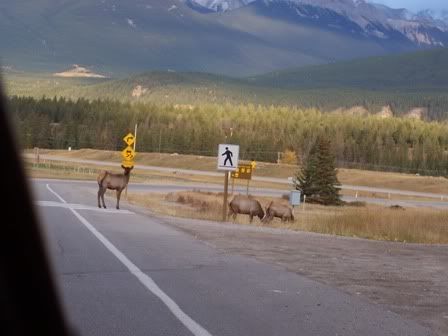 When we first encountered the herd, we could just see the herd bull at the far edge of the clearing near town, about 800yds away. On the way back through, we found him again trying to round up his cows after they had been dispersed crossing the road: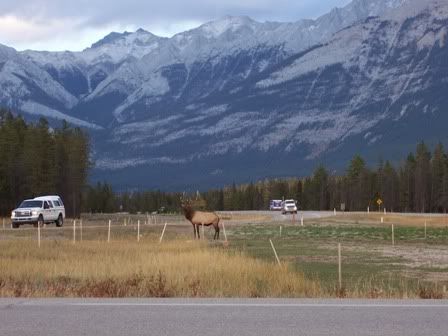 The poor old guy was in a bit of a panic - his cows were all across the road, but he was trapped by the traffic in the interchange. He was bugling and bellowing like crazy trying to keep tabs on his ladies. His concerns were not entirely unfounded as a few hundred yards away we came upon his young competitor, who seemed tickled that all the girls were headed his way without escort: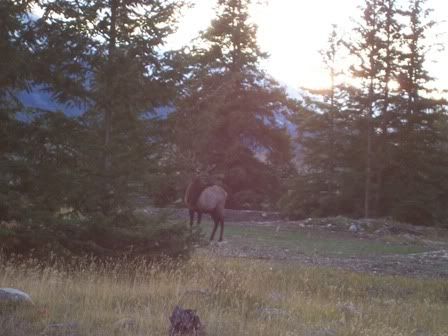 If we'd have stuck around, we'd have probably seen a scrap once big daddy made it across the road. But it wouldn't have been much of a bout, the satellite bull was no match for Mr Big, and we were antsy to get back and relax after an awesome day.
So know we're sitting in our room; with a crackling fire and a bottle of wine wondering what to do next.
G'night y'all.