Hello everyone - I am a local taxidermist here in mesquite, TX. Just wanted to put up some pictures of some of my work.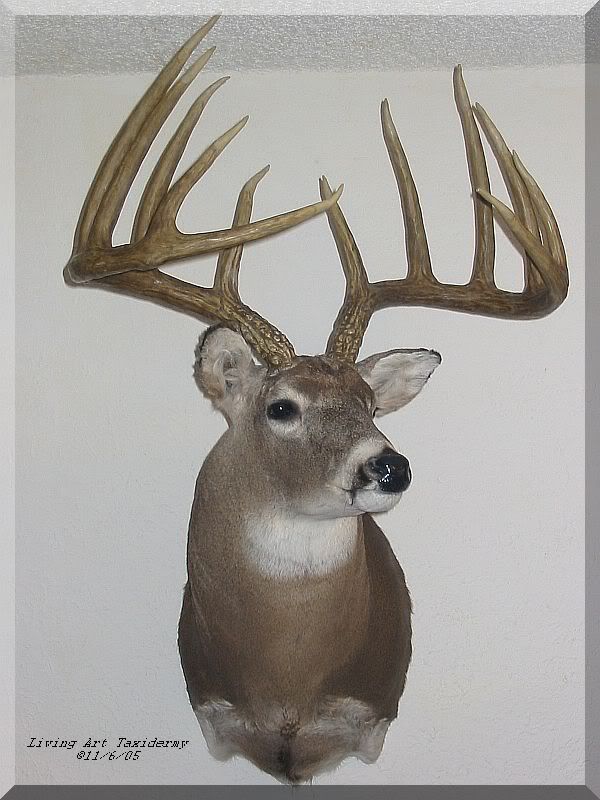 Above is our Standard Shoulder Mount for $250.00.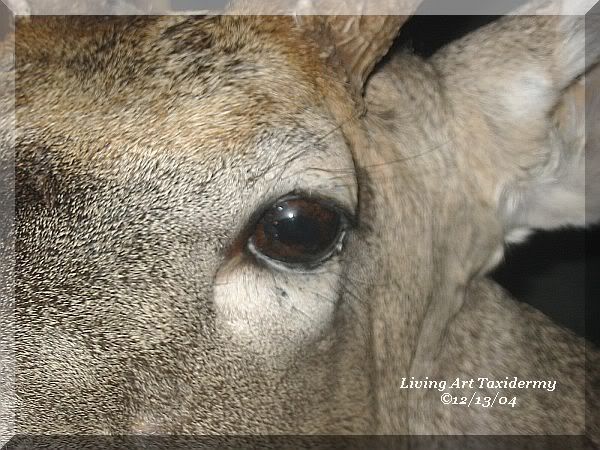 This is a close up of the eye detail in all of our mounts.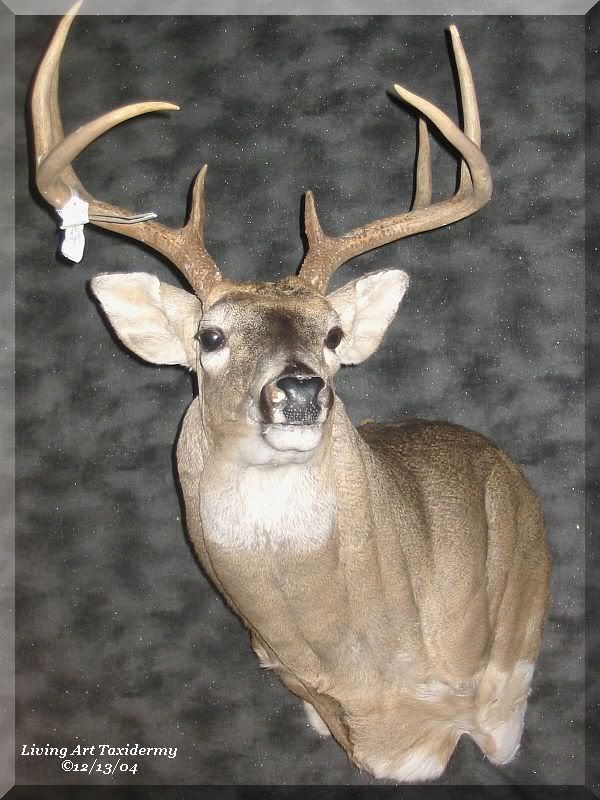 This is our custom mount with white banded eyes, enhanced muscles and nostral and nose pad nodules detailed. This mount is $300.00.
At $250.00 for a standard sholder mount it is by far the best deal around. We not only do deer we do it all!! Please feel free to give us a call at 972-285-1700 or email us at [email protected].
Living Art Taxidermy
1526 Hillcrest
Mesquite, TX 75149
972-285-1700