OK
All I can say is.... BH209 is Amazing
And remember, I'm just shooting off some folding tables I got from Wally World....
45cal SS Disc Elite with NFPJ and FPJ. 200g SST's and ShockWaves and some 180g 40cal Gold Dots. Hot and Humid, 93 degrees
Chrony Results for 200g SST in MMP Tan Sabot with BH209, NFPJ:
130gV, 93.6gW = 2450fps (180g Gold Dot = 2487)
120gV, 86.5gW = 2354fps (FPJ = 2295fps)
200g ShockWaves------110gV, 80gW = 2223fps
90gV, 65gW = 1962fps
275g PowerBelts, FPJ, 100gV, 72gW = 1930fps
50gV, 36gW = 1504fps
300g Platinum PowerBelt, 50gV, 36gW = 1300fps
60gV, 43gW = 1500fps
NFPJ, 36cal, 70g Round Ball in MMP 40/357cal sabot. 30gV, 21.6gW = 1282fps
Here are some targets, all shots at 120 Yards: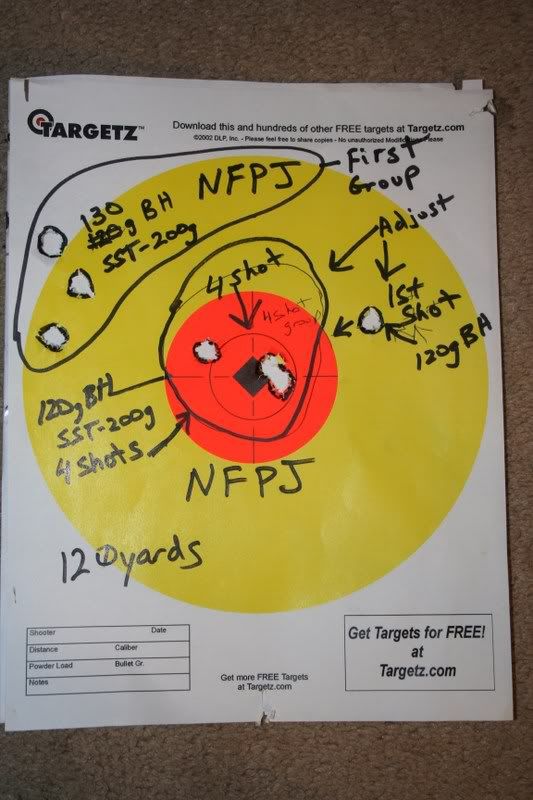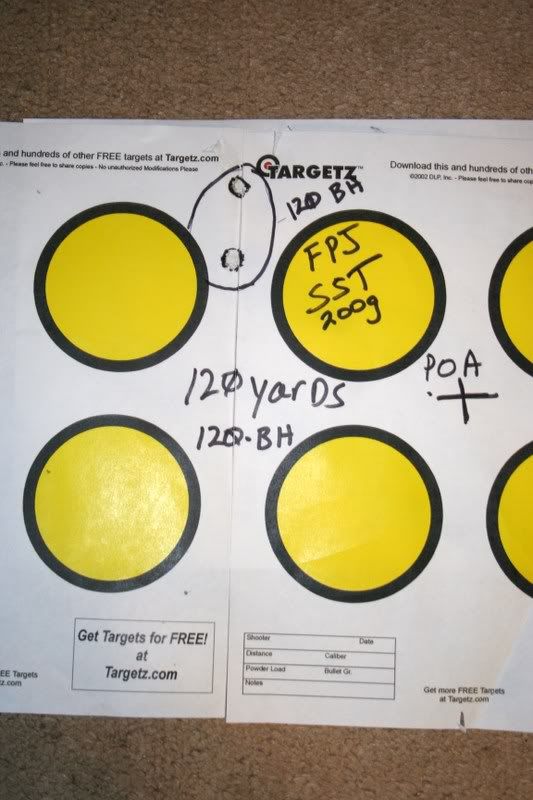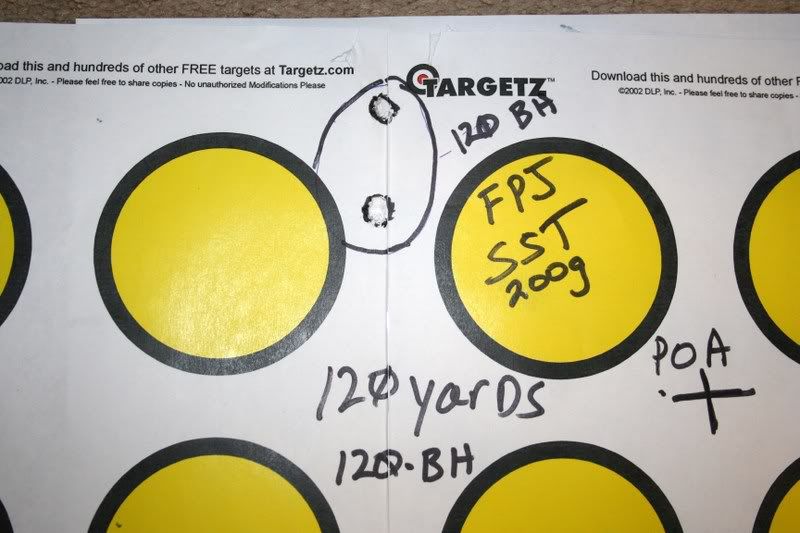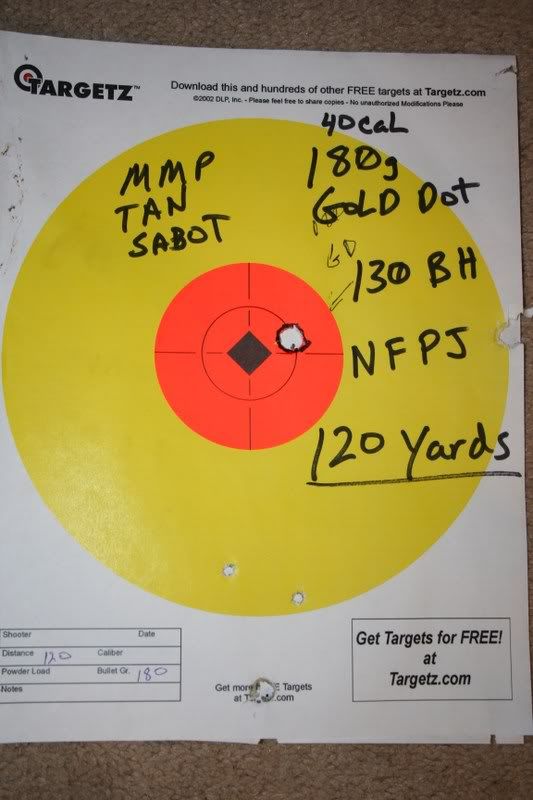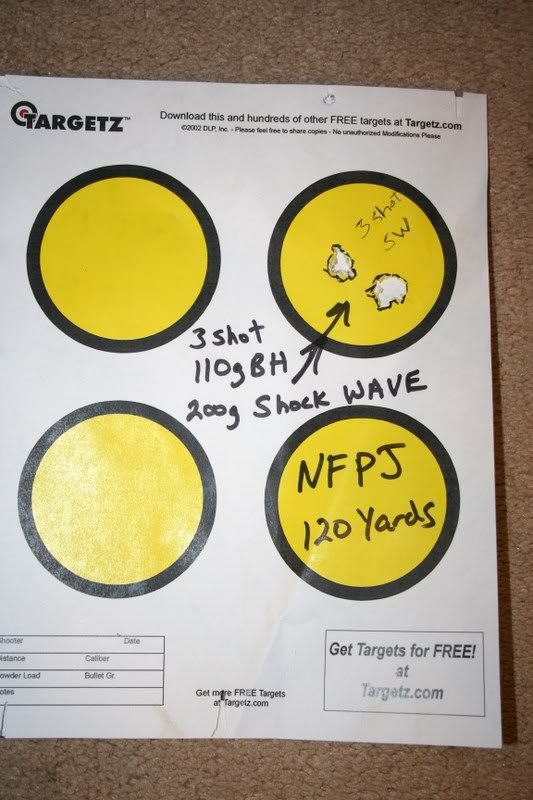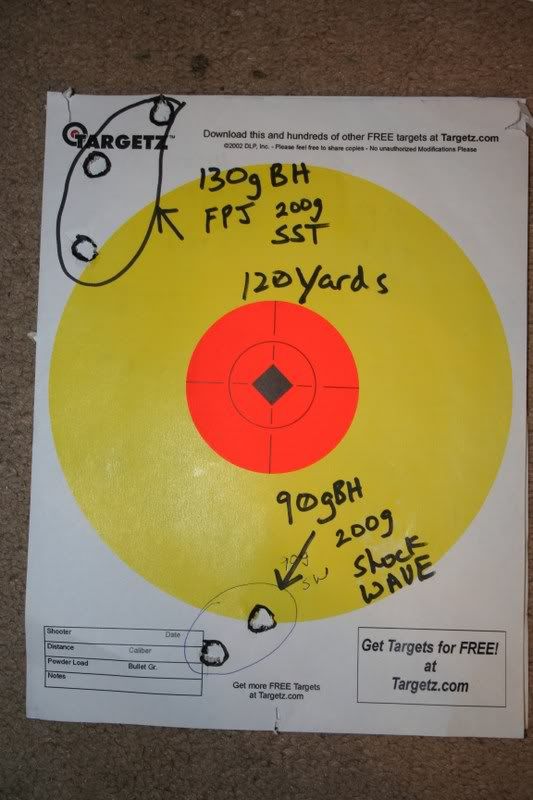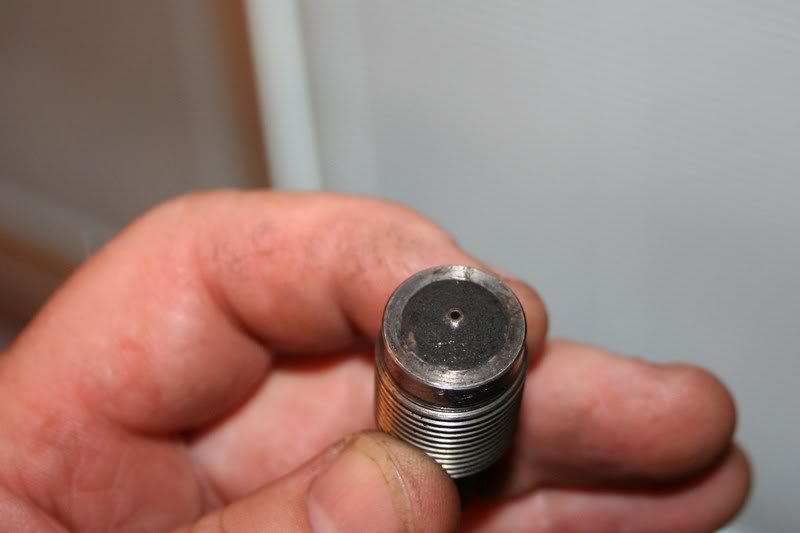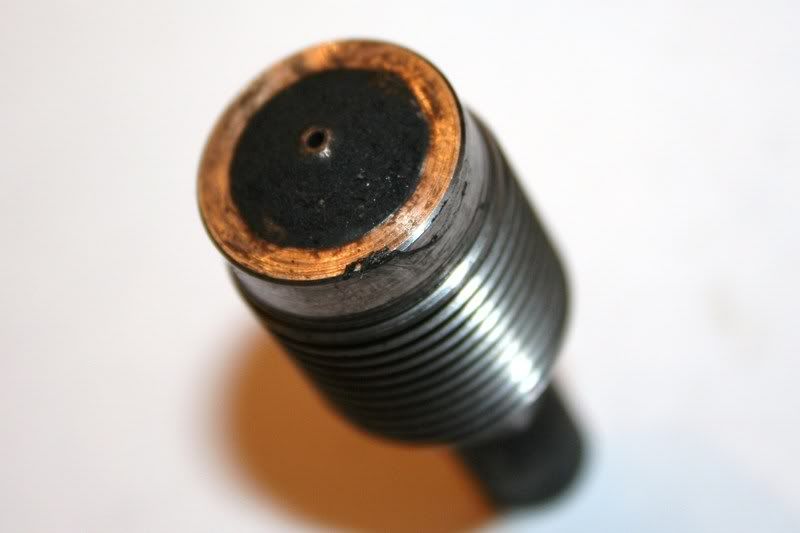 So now I'm really pooped
.