Our 8x32 2006 Cavalier Trailers are for all of those hunters who are looking for a nice, yet affordable camping trailer, we have the perfect solution for you! These trailers come equipped with all the necessities an outdoorsman would need, and also a few extra features! Have fellow hunters who want to tag along for the big hunt? No problem! These trailers can comfortably sleep up to 6 people! These camping trailers come with the following:
Electricity[/*:m]
Refrigerator[/*:m]
Stove[/*:m]
Propane Heat[/*:m]
Air Conditioning[/*:m]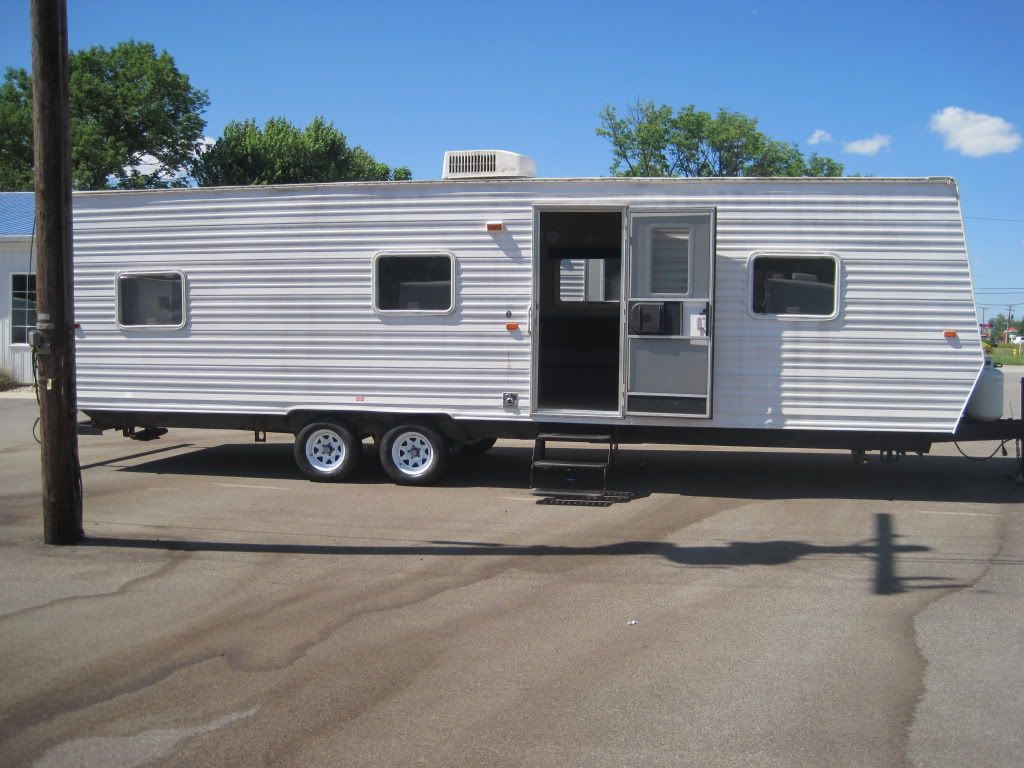 These camping homes are perfect for the outdoorsman that wants somewhere relaxing to reside in after a long day of tracking their trophy animal. If you have any questions or are interested in one of these luxurious homes, please give us a call at (260) 755-0440 and we will be glad to answer any questions and take care of your needs. Thanks to all in advanced for your time for viewing this page.
Mutton RV Sales
7405 Lima Road
Fort Wayne, IN 46818[/]