I thought that since we have all of these newbe's due to the contest and I just thought it would be cool to recap my adventures of the 2010 season.
It all started back in March when my son and I started antler hunting.The first outting was very good considering not many critters were dropping there antlers yet.
Arlan found the first antler, the most antlers, and the only brown of the day !!!
The only antler I found.....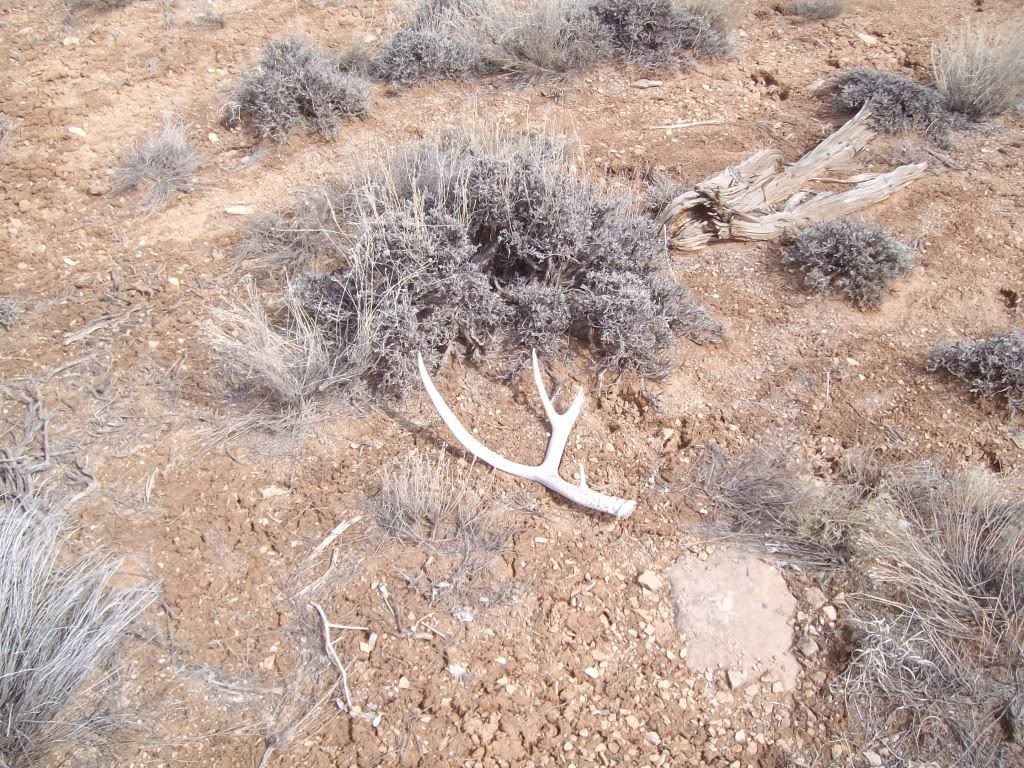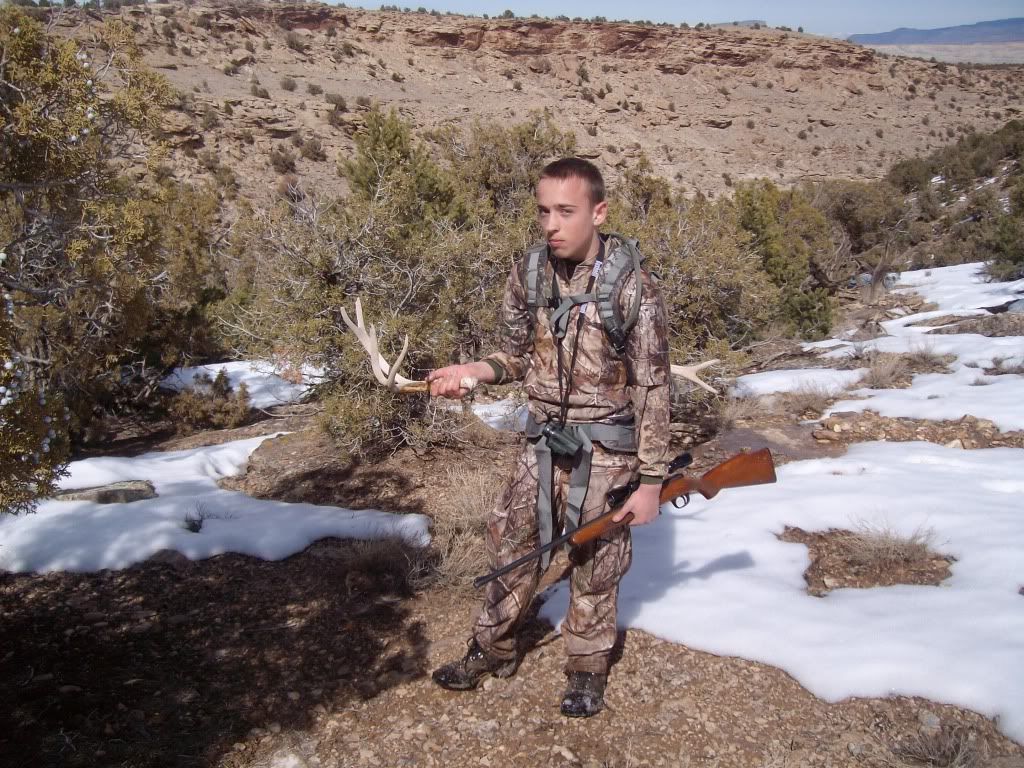 The 2nd outting was not as productive, but still a great time with my youngest son (Arlan).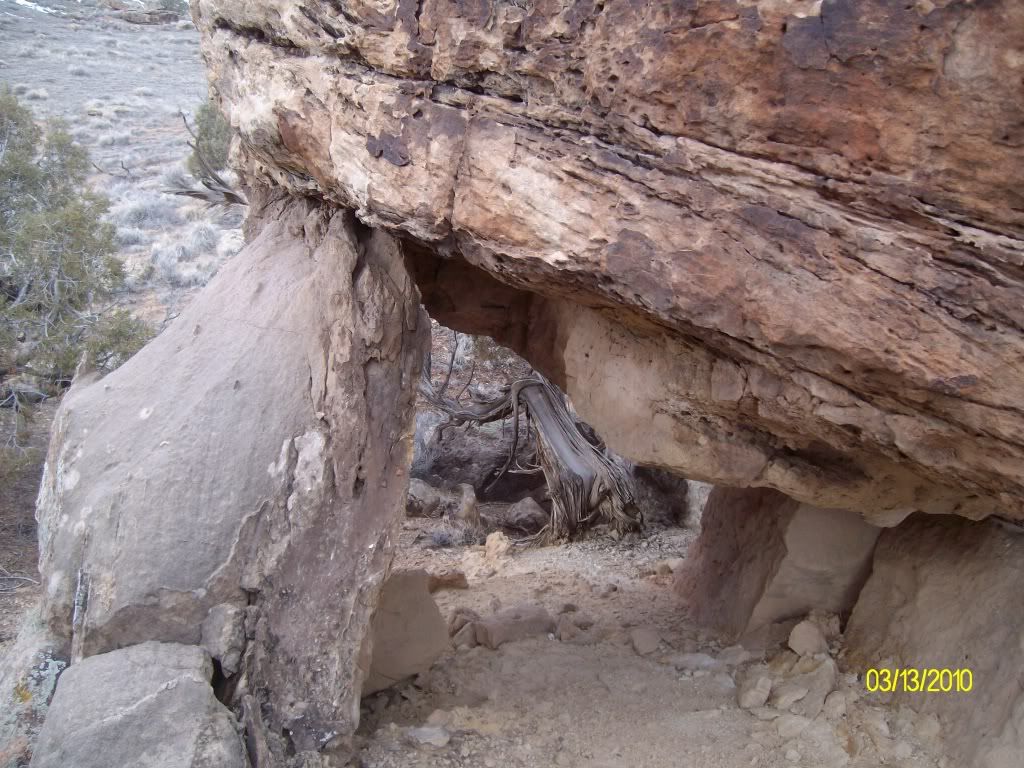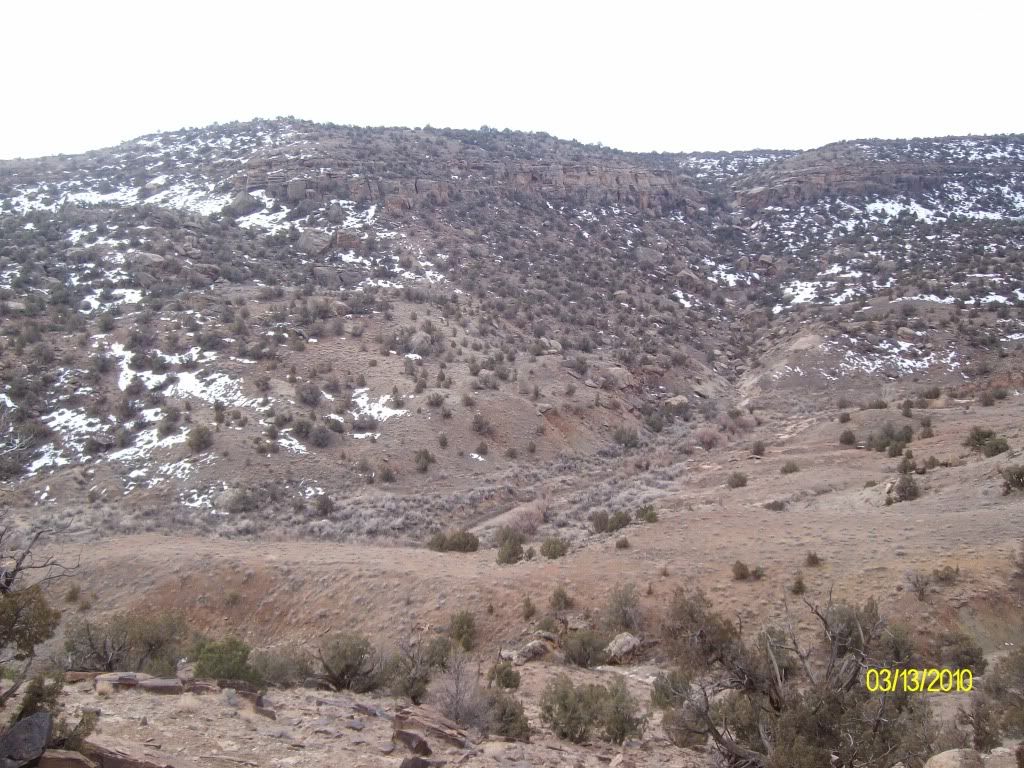 I found the only antler of the day !!!!
A couple weeks later my brother Arlan, and I headed up to try to find some sheds in our elk hunting area. We seen these rams on the way up.
There was just still to much snow to get over the top.....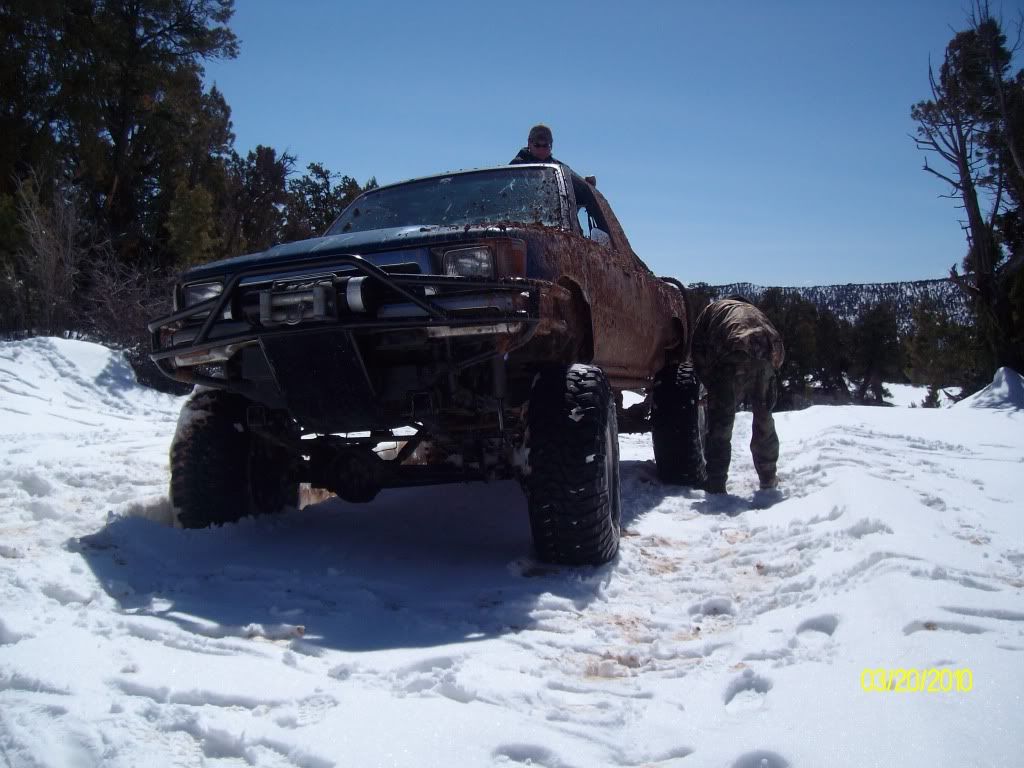 So we made a plan to skip work and head back up on Wednesday and found an elk antler only dreams are made of !!!!
Along with some other great antlers...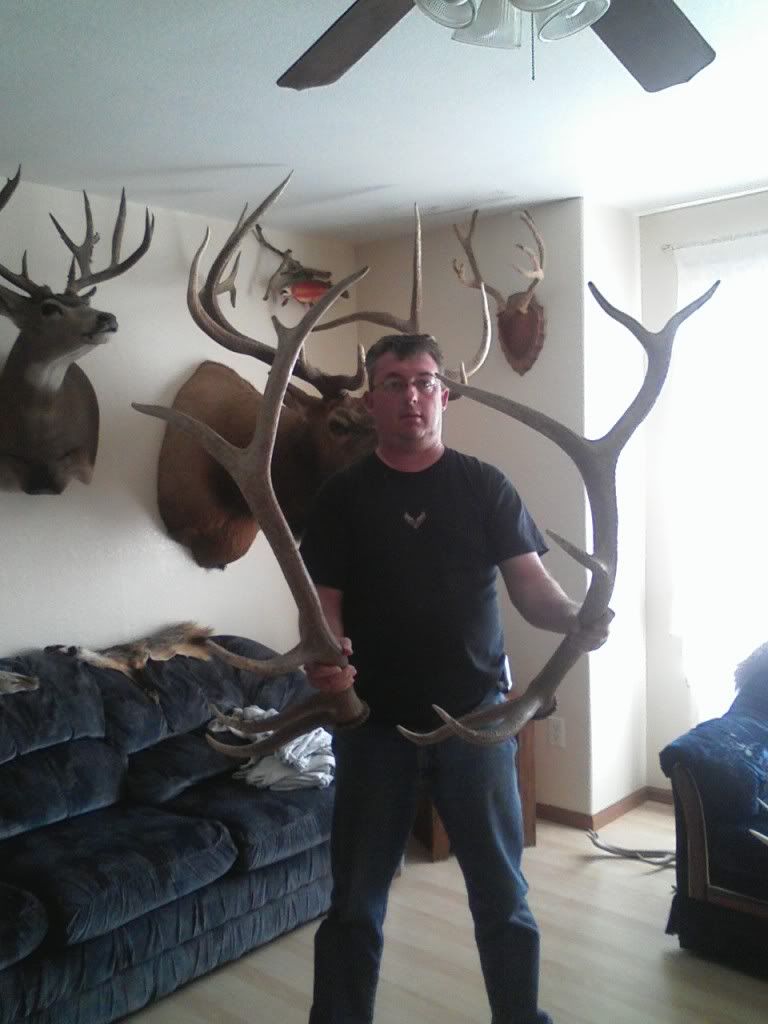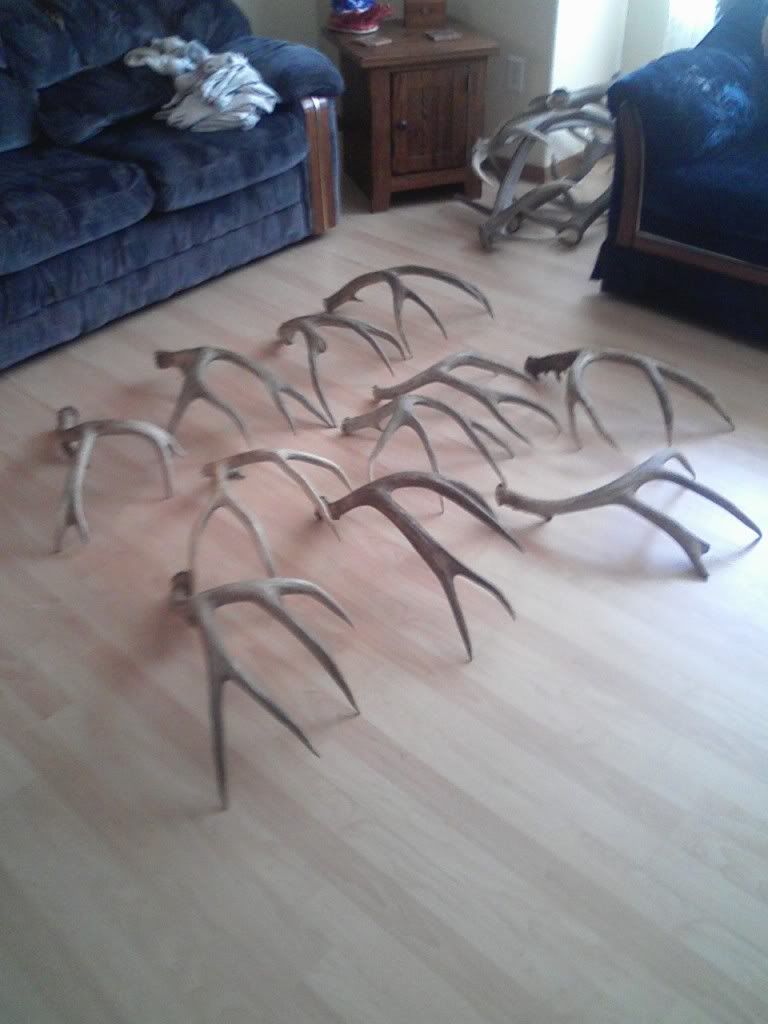 The next weekend we headed back up to try and find the match to the monster shed, with no luck, but my son found a great deadhead.....
By now it was May and we made one more trip to find some sheds....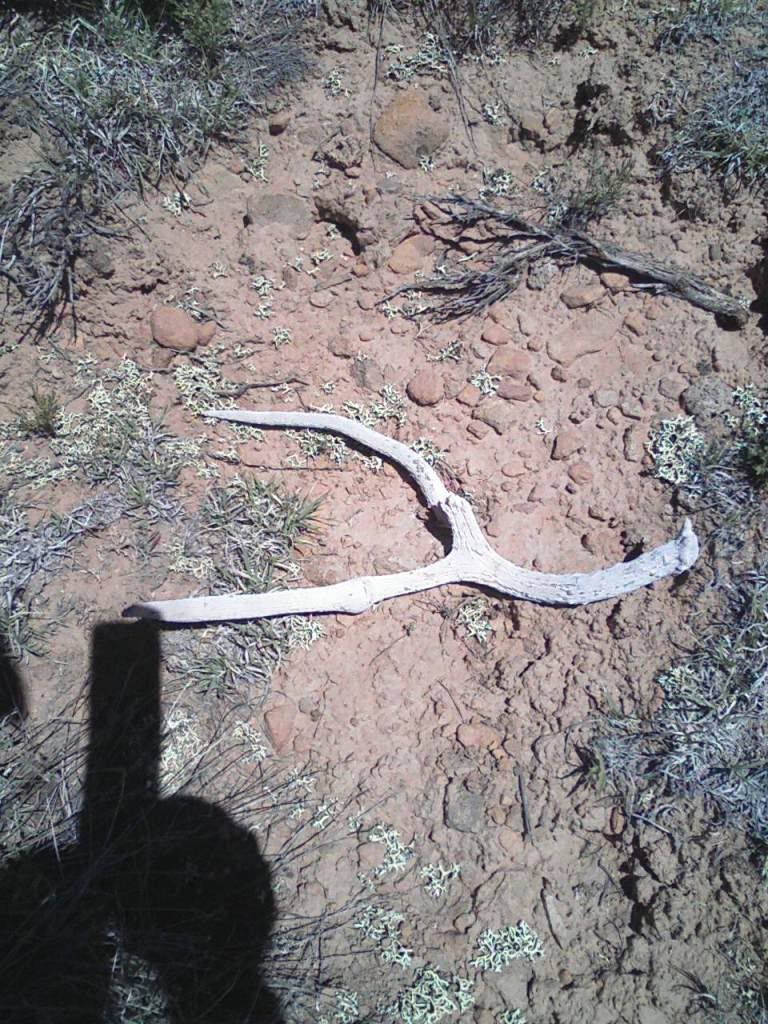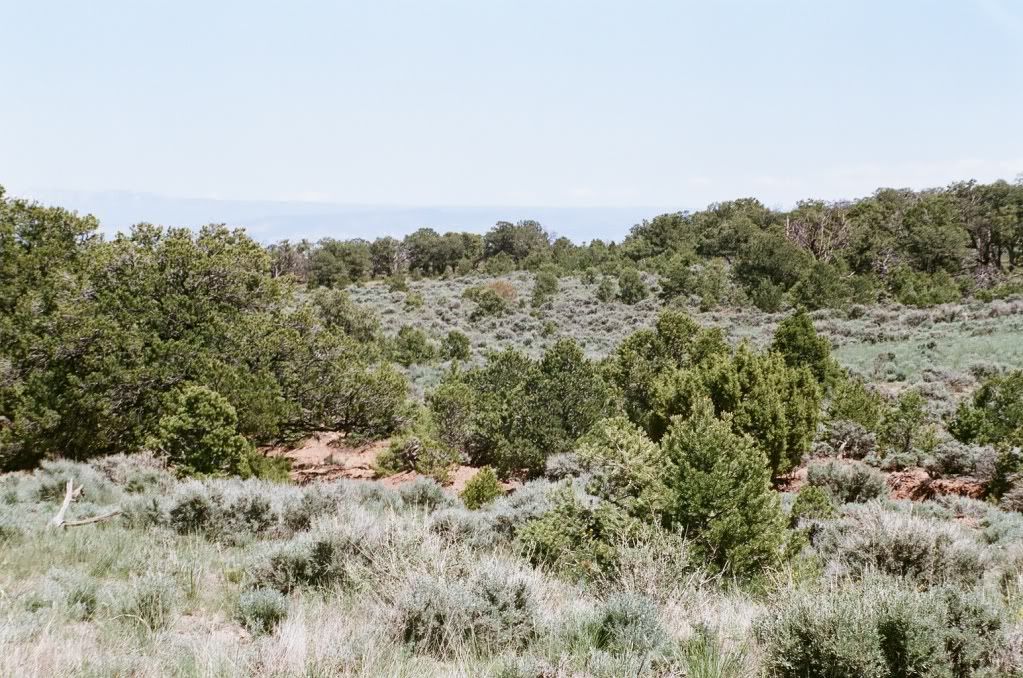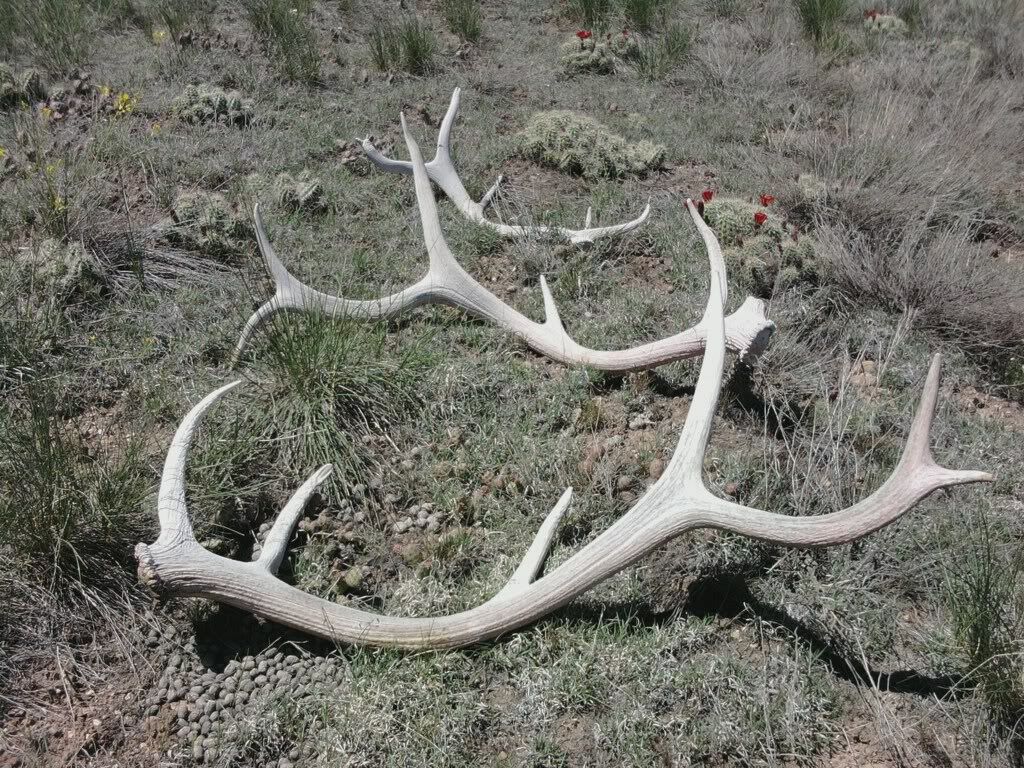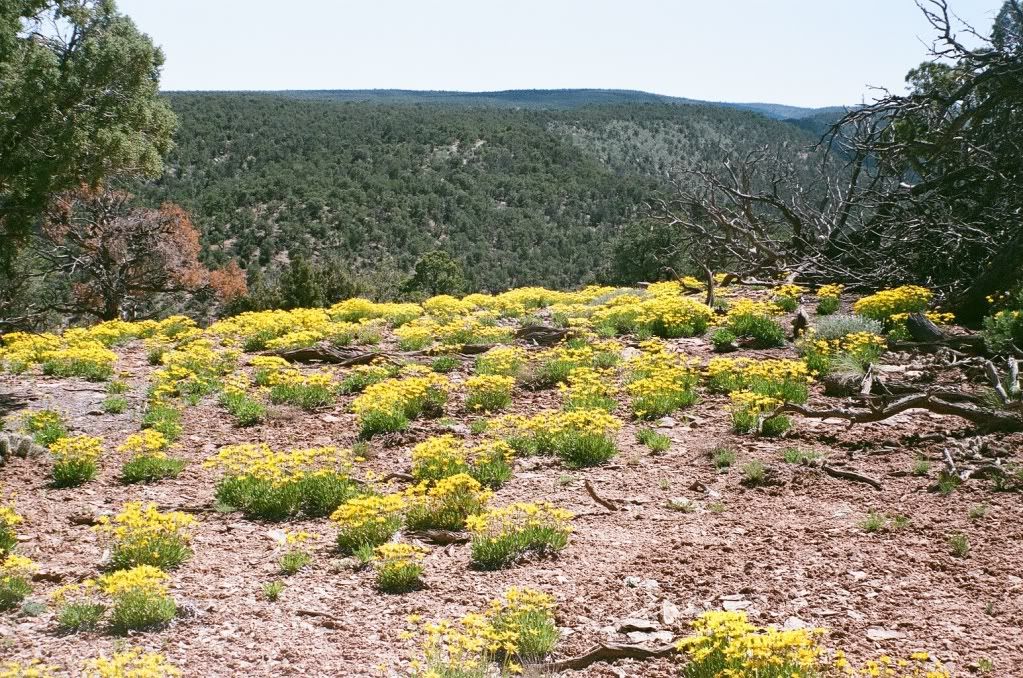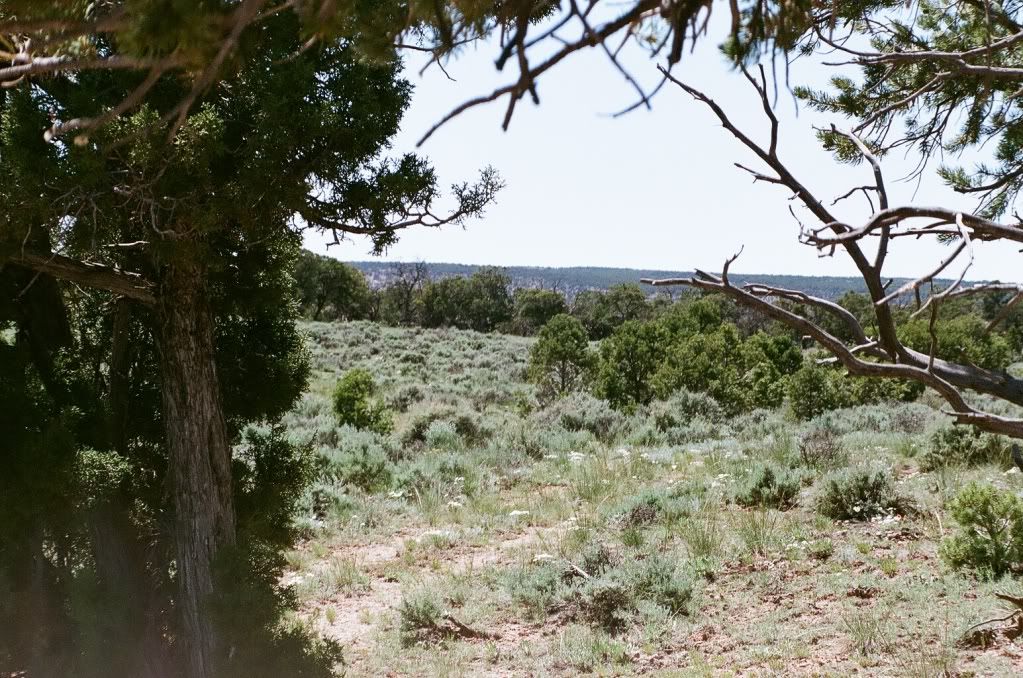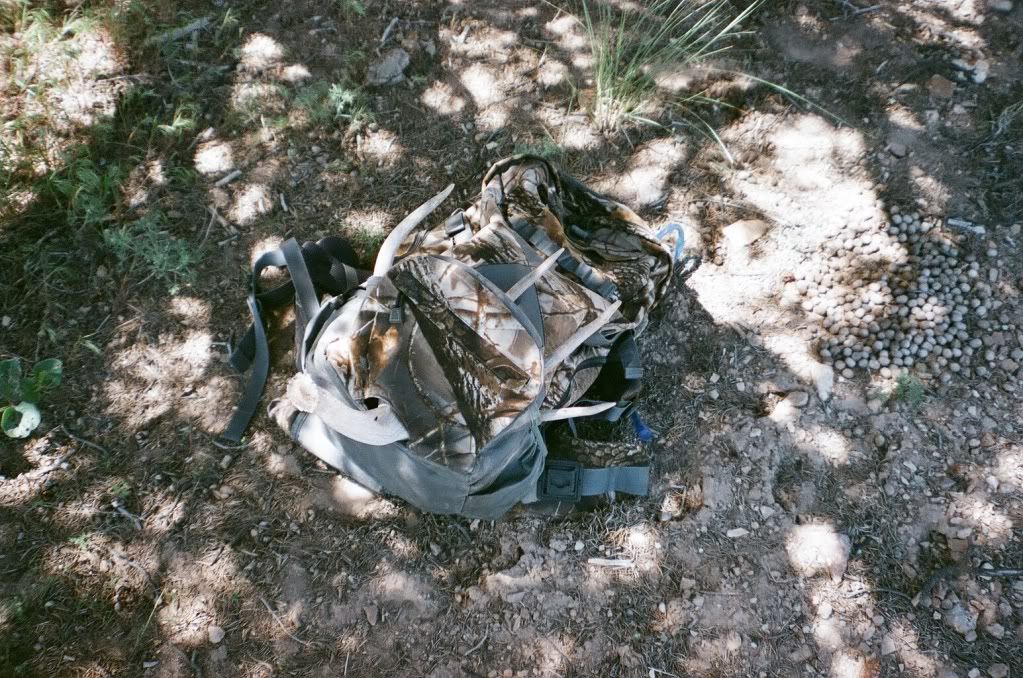 My bro....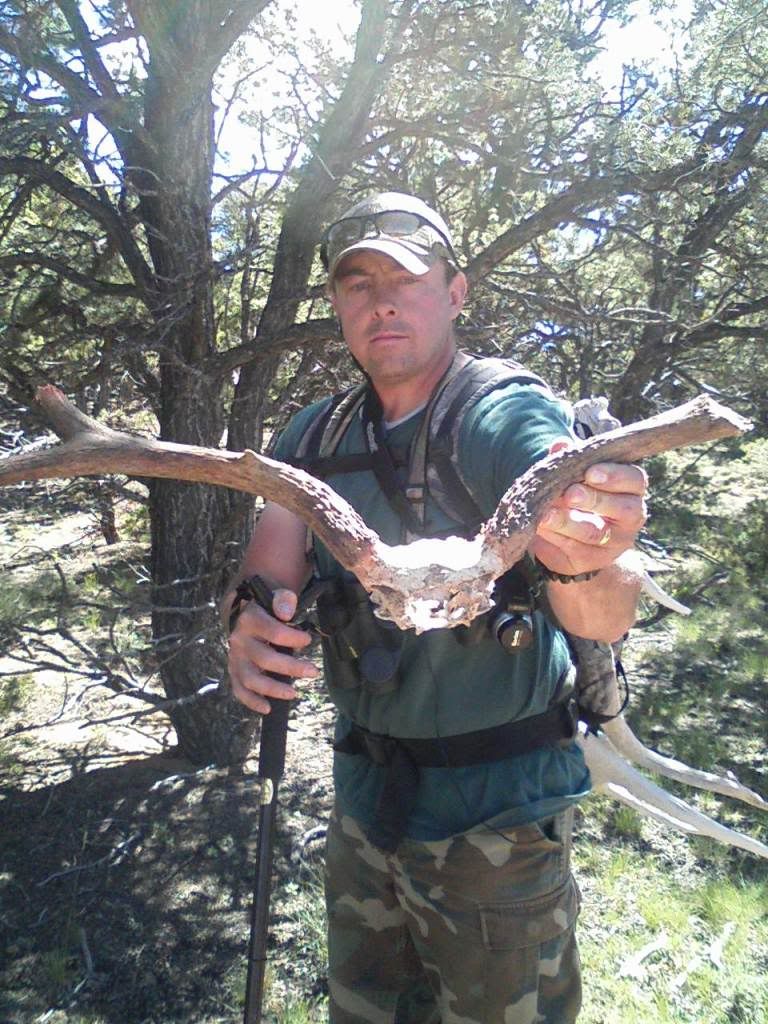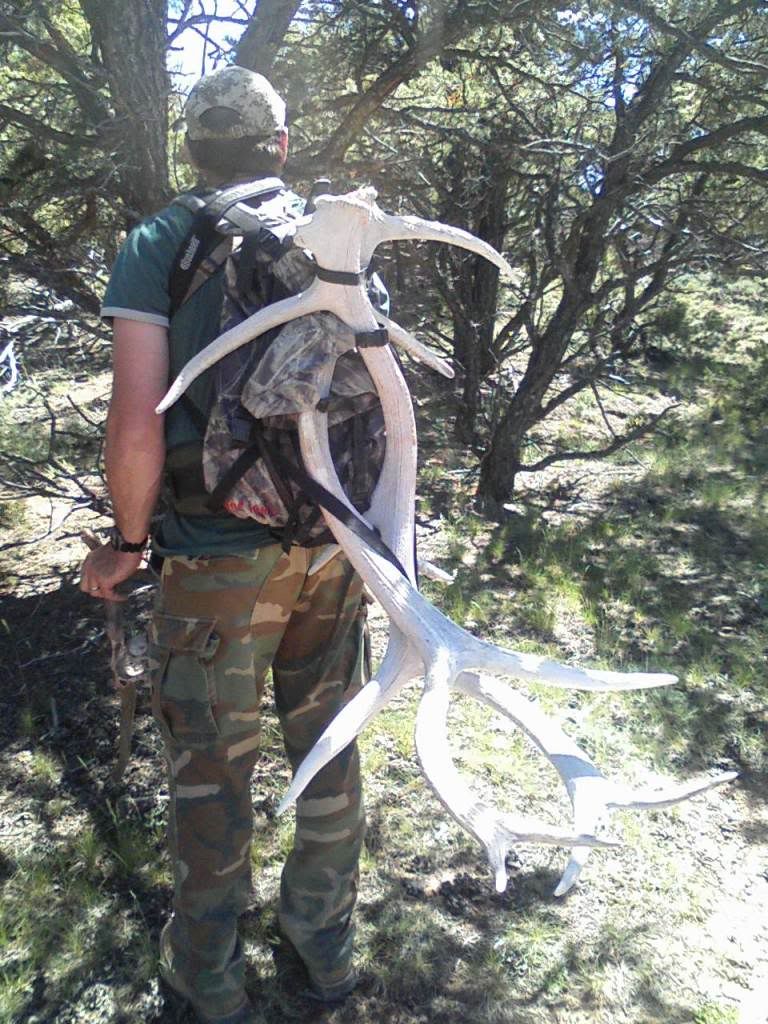 Then summer was slow and archery season began. I ate tag soup, but had a great time hunting with my son and my brother. Here is his bull....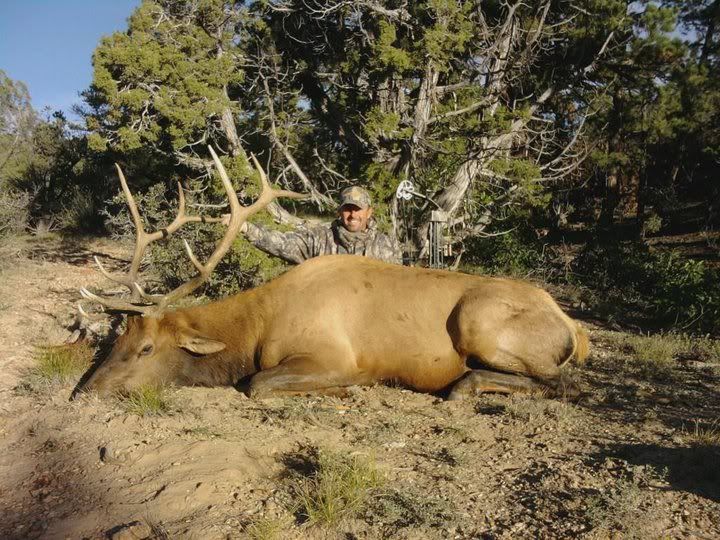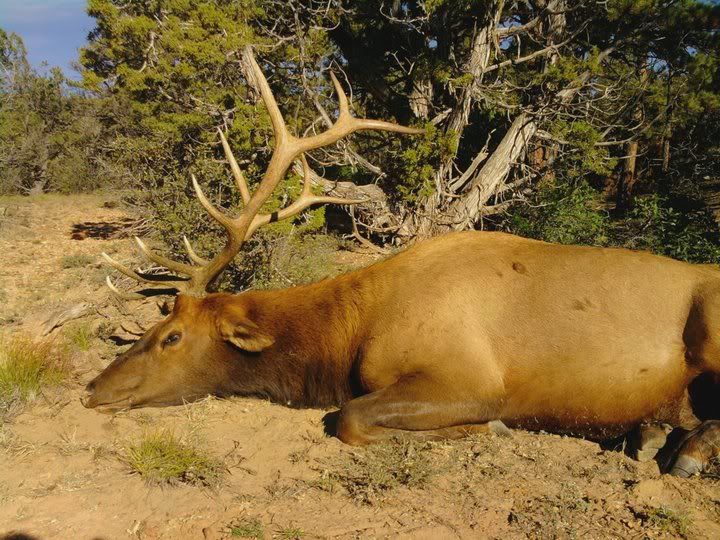 Then the long awaited muley season (for me) during 2nd season... First to connect was my niece !!!!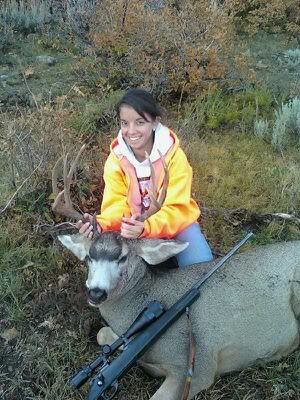 Then my nephew !!!!
Than my father !!!!
Than it was my turn....
And to finish it off was my son filling his archery tag turned into a late season cow tag.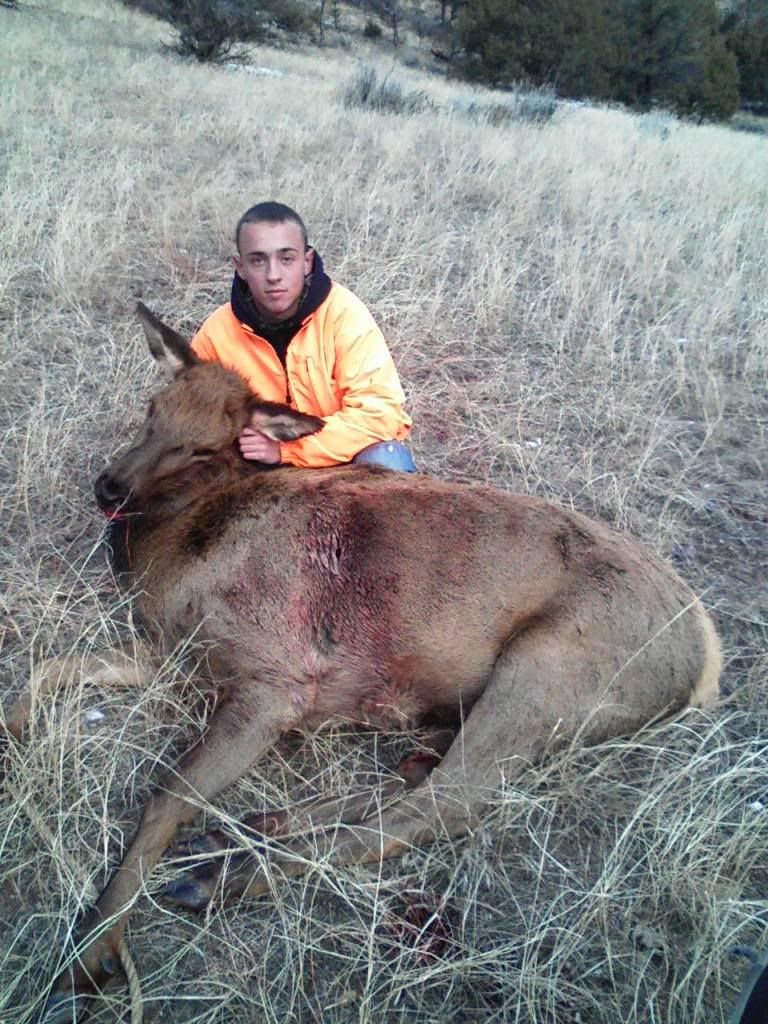 and his yote.....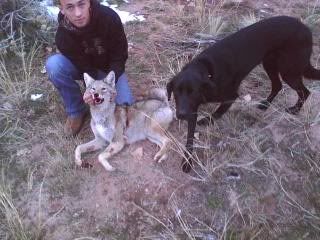 I would have to say we had a pretty good year !!!!!!!!!!!!