Well, which hunt was the hands down best last year for you? Mine would have to be the White Oak tom
I dont get to many days anymore to just go turkey hunt. Not complaining mind you, but it aint often I just grab my vest and gun and go try and kill a turkey. I went down to white oak, on no scouting and a general idea of where I figured the birds would be. Walking in I heard two toms start off the morning over on the neighbors. I knew there would be more further back so I just picked up the pace.
I came to the end of a long field and was looking down into Lynches River bottom. Awesome hardwood habitat with plenty of wet bays to roost over. I hit a call and 14-20 birds gobbled up and down the river. Bingo.
I am not really sure how many different toms I spoke to that morning, but after a substantial tug of war, they were coming. Three times in and three times out now they had made it around the last bay were on my oak flat and we were fixing to be head on without a doubt.
9 longbeards came out of the palmettos and several of them strutting and gobbling at 80 yards. I hammered them softly with some purrs followed by a soft cluck. they all gobbled. Four ran forward and they all looked golden to me so I put the 20 on the lead tom and let it rip. He went down, got up and took of running. I chased emptying my gun, cutting a flip, but finally grabbing him up.
I looked around, no one was there to see it all. He was was all mine. Would have been a great moment to catch on film. Not this morning just me and the gobblers on 400 acres of Lynches River bottom.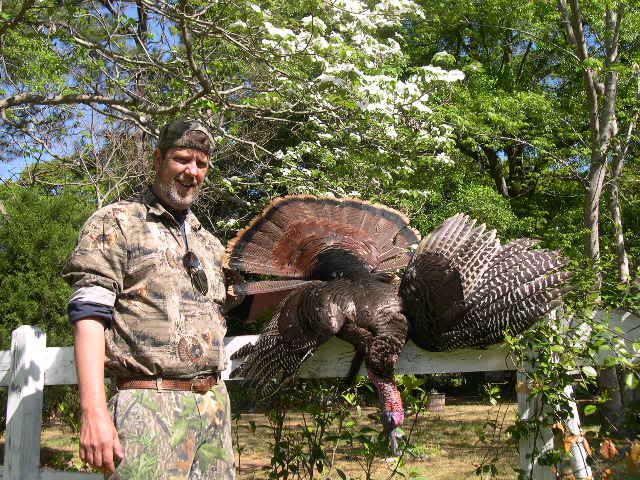 All in all I would conservatively estimate I heard 35-40 different toms and while I wasn't in perfect shape to call all of them in 9 did show.I watched the toms roll in strutting and chain gobblin for 15 to 20 minutes sixty to 80 yards out in a rare clearing in the river swamp. All the while more toms rolling in the distance. The gobbling was pretty much constant until I shot and went on afterwards as I walked out.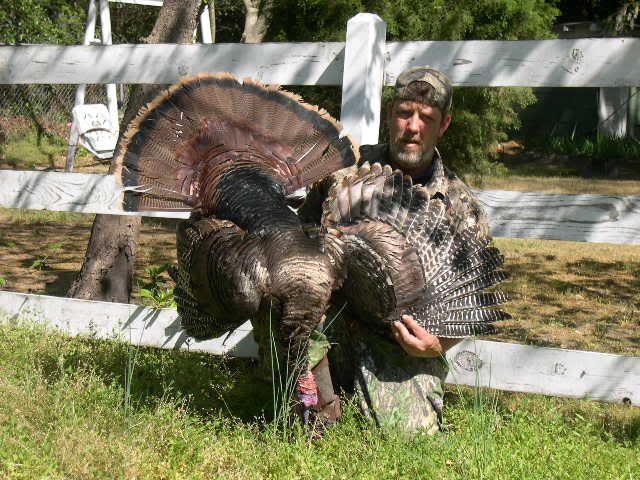 I used a variety of experience to kill them from walking into a property when you show up and the suns already rising, to short 75 yard gives and takes moving in and out of the swampbottom. It was a super chess game. I threw everything from Supreme pots to a custom made Orange wood and cherry boat paddle I borrowed from Bang Collins at them. They were very hot on the calls this morning and I had zero hen competition. The Talkin Dirty aluminum did most of the finish work .