Thought you guys might like to see some deer. I will start off with a nice herd of mulies from yesterday afternoon. The conditions were foggy and I am a quarter a mile away, so the photo quality is poor, but you can see some nice bucks.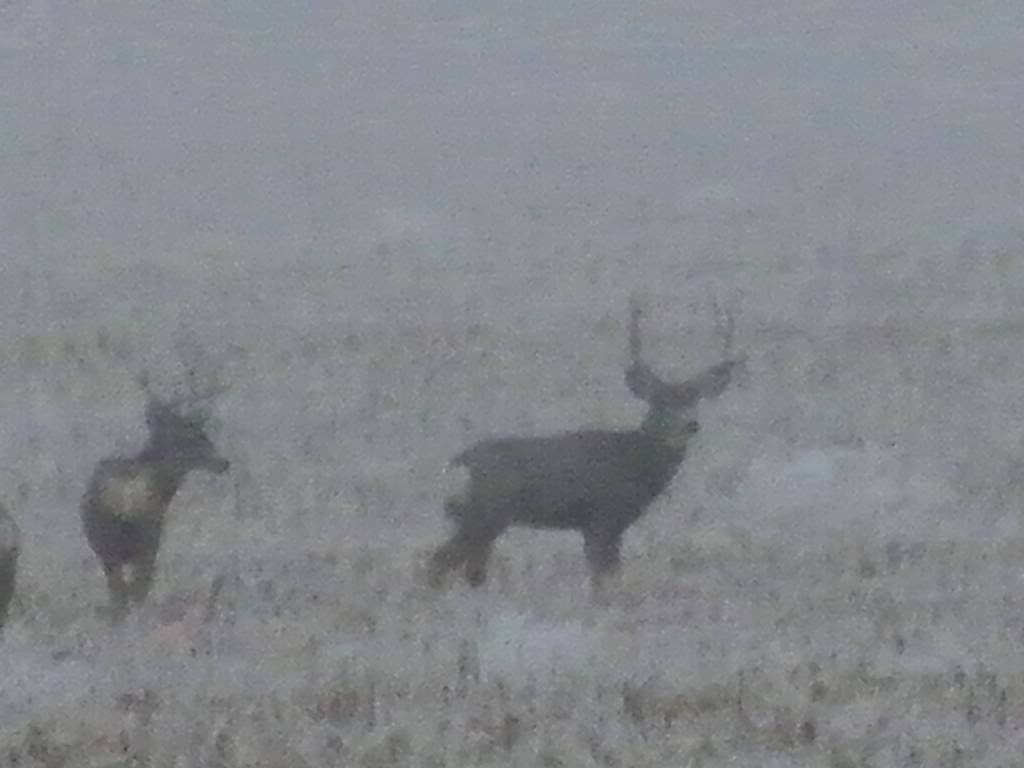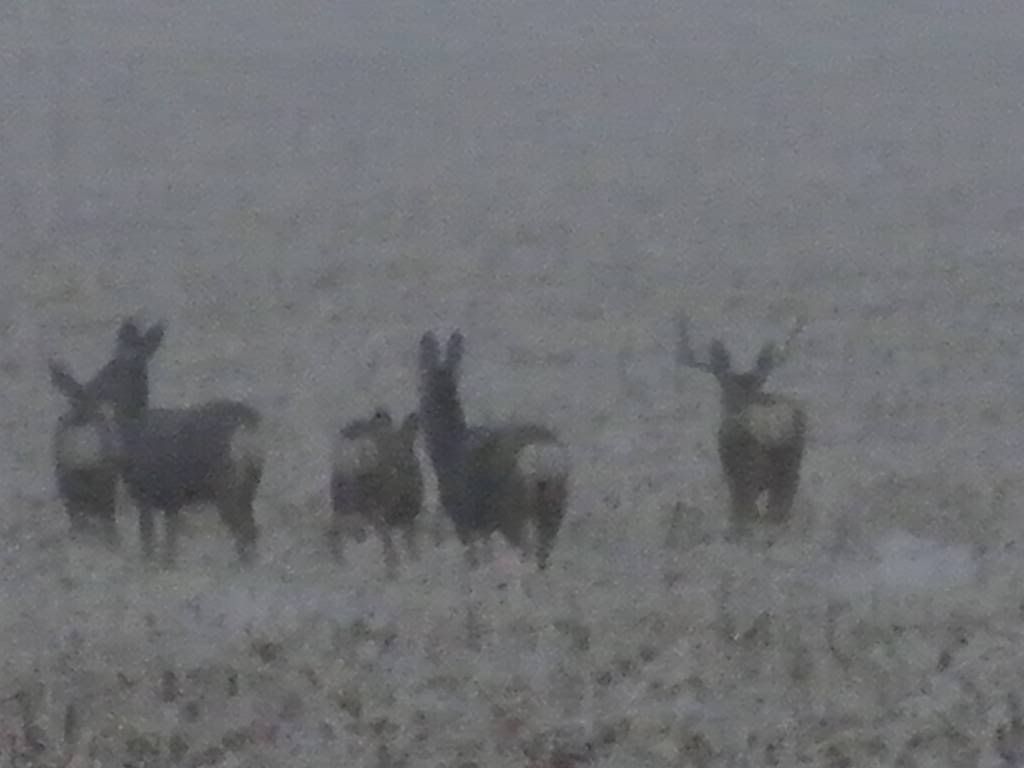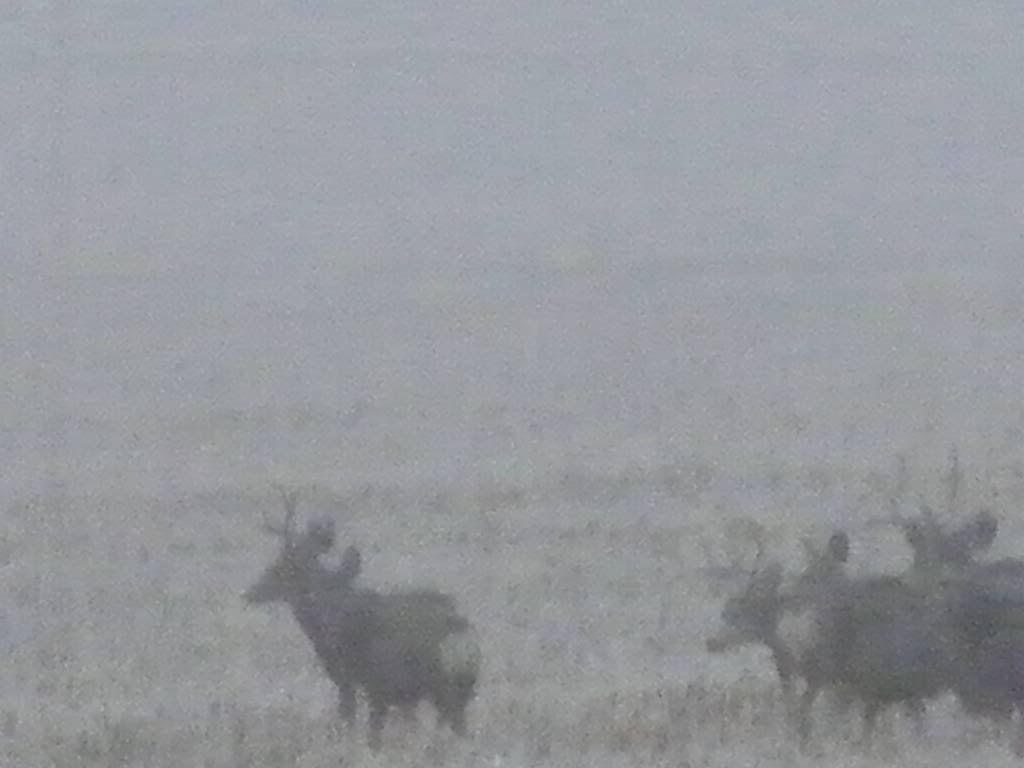 Then this afternoon I had a chance to see a lot of whitetails. I didn't take a picture of the first eight or nine that was grazing, but did stop to take a picture of two herds. Both photos are from the same spot, one looking SW and one looking SE. I am almost a half a mile from the herds. I counted 34 in the first herd and 31 in the second.
All I can say is that there are too many whitetail does. In this two mile stretch there were 73 whitetails and I couldn't make out any bucks.