I can't believe its Sept already. Part of me is excited as it means deer season is right around the corner, but part of me is disappointed as fishing is winidng down. I've never done well with fall bass - I know this is when they're supposed to put the feed bags on, but I just can't figure 'em out.
I had big plans for this summer, but the relocation pretty much killed them all. I did make it out a few times, and for what its worth...this has pretty much been my entire summer fishing:
Me, Saskette and Mrs Saskette at our favourite smallie hole (sometime in early August):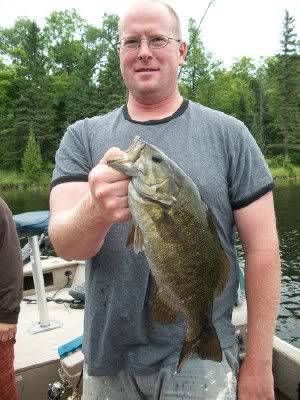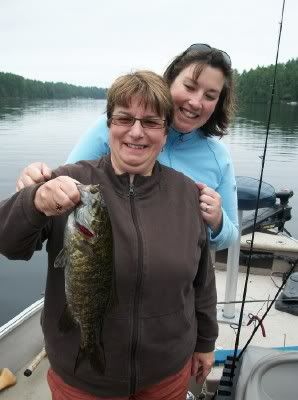 Same lake...dfifferent evening with a bonus bucketmouth: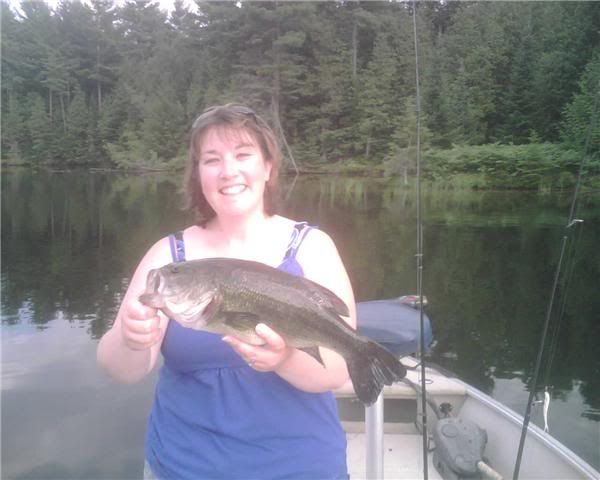 The highlight of the summer - a run across the border into Quebec for some lakers: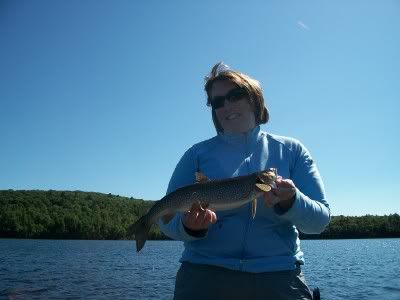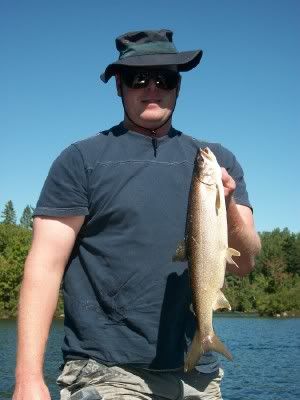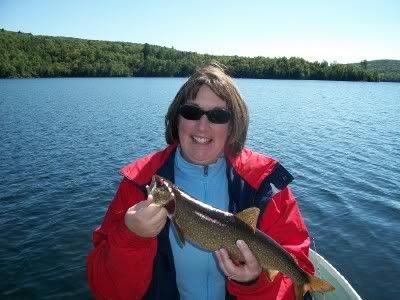 Now...bring on the bucks!!!!