Hi all, I thought I'd share some of the photographs I took during my latest hunt - this time in Namibia.
One of my regular clients was on a business visit to South Africa and asked me if I could put something together for him on short notice. As this particular client had hunted with me on 5 previous occasions - every time in SA, we decided to do something different this time around and opted to go for the Namibian experience.
We hunted a game ranch in the Windhoek district and over a period of 5 days we were successful in bagging 2 kudu, 2 gemsbok and a springbok. Herewith a couple of pictures:

Gemsbok taken from 180 yards with a 7 X 57 Mauser

Client, tracker and I on the hunting vehicle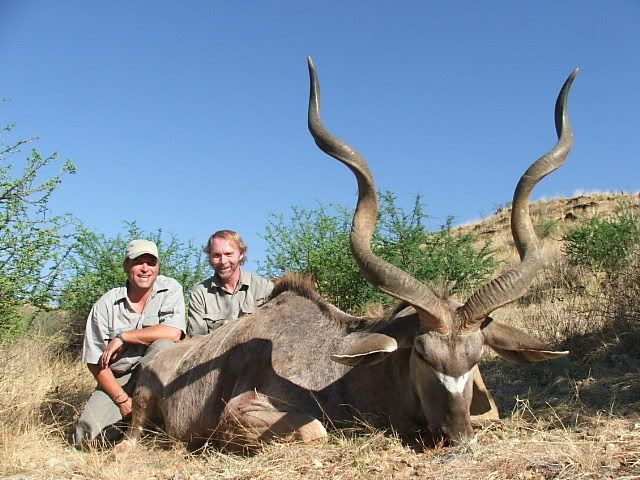 Big kudu - also taken with 7 X 57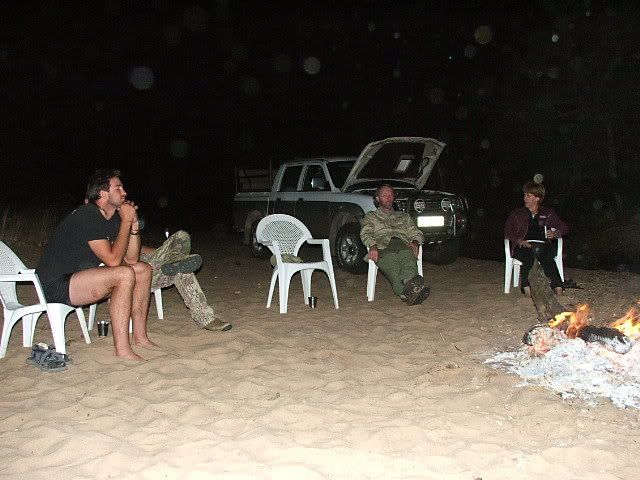 Ready for supper in the riverbed
\
Rowland Ward kalahari Springbok
I can recommend Namibia to any hunters out there who are considering an African safari. The daily rates are affordable, animals plentiful and accommodations and catering outstanding.
Regards,
Chris