Life's been a little crazy, but eventually 20 Jun came and it was time to jump on the plane to SK for my annual trip to the cabin.
After what seemed like forever we reached the floatplane base and arrived at the cabin late that afternoon. Things were more or less just as I left it a year ago, so our gear was quickly unloaded and the Beaver roared off.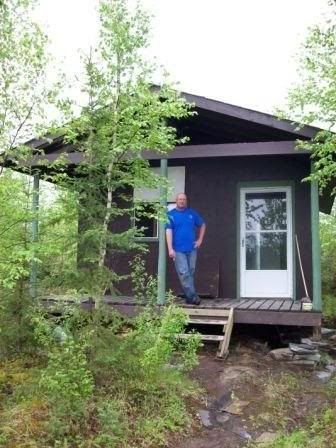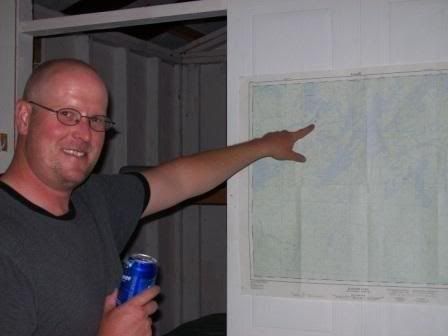 As usual, by the time we had unpacked, got the cabin set up, boat running etc the day was turning grey fast...but how could you not fish at least a little. We headed down to throw a few casts in from shore. About half way there I realized I'd left my smokes back in the cabin, turned back to get them and by the time I got down to the lake (all 25yds away) Kelly had our first fish of the trip:
A few casts later, it was my turn...
Now that we had proved that there were still fish in the lake, we could sleep.
The next morning after a quick bite of instant oatmeal and coffee we headed out to get reaquainted with Mr Walter Golden.
It didn't take long to find him: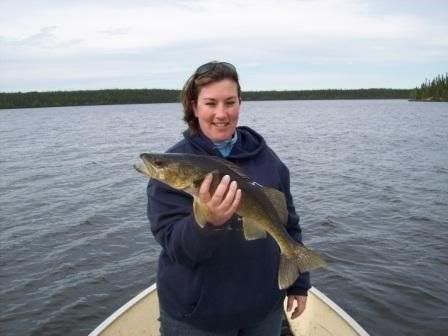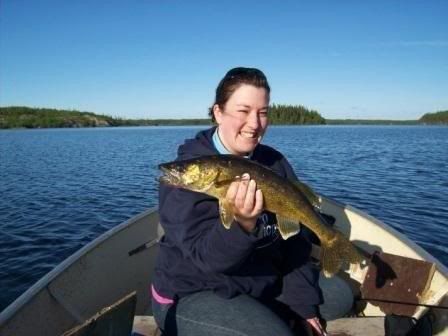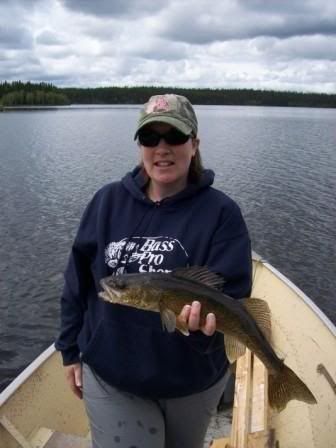 We were also pleased to see that his friend Mr White was also in a very sociable mood...
In fact within about 30 minutes Kelly had completed the grand slam - whitefish, walleye, and pike.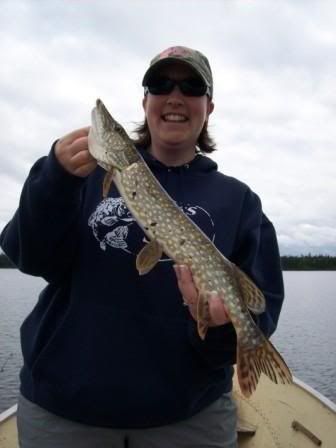 Nice work honey
I managed a few myself too...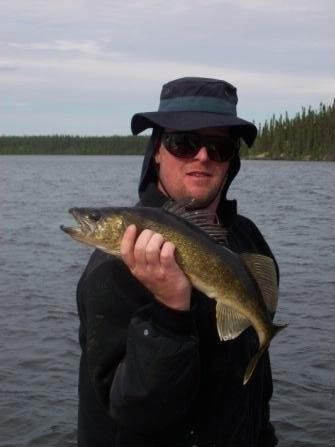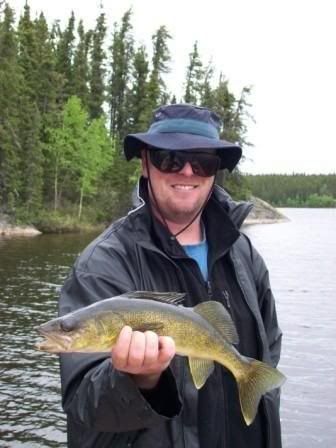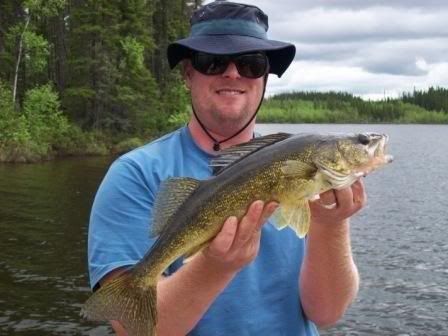 And since Walter was being so social, we decided to invite him over for lunch.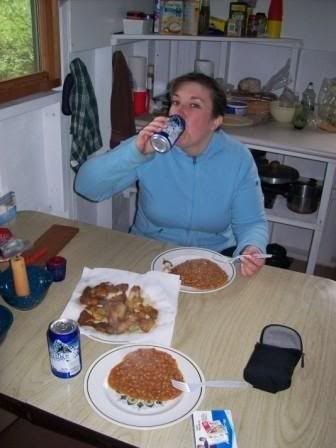 That was pretty much the story of our trip. The weather wasn't the greatest, which didn't lend well to scenic pictures, shore lunches and dry feet: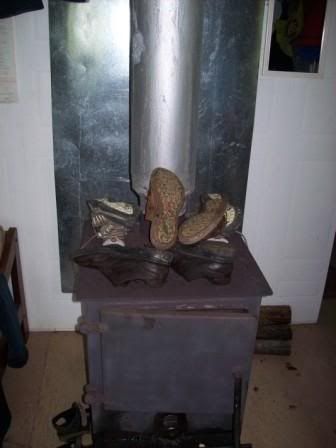 But it did keep the bugs at bay.
After some oatmeal and coffee we'd head out for a couple hours first thing, then back for brunch, head back out - fish fry for lunch. The afternoons were devoted to work. This years project was to build a dock to make loading/unloading the plane easier. I have to admit I was rather pleased with the end result: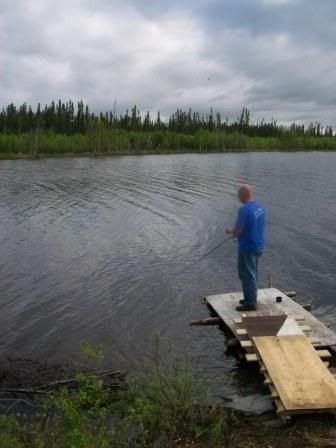 So was the pilot when all too soon it was Friday morning and time to leave:
But this wasn't the end of our fishing. On the way back out we stopped at Little Bear Lake and met up with my brother and his kids. We portaged into a little pike lake that is chockers with small pike. Dawson (10) in with me and Kelly and Zane (8) in with my brother. This was strictly fun fishing - it was their trip. So we untangled lines, unhooked snags and even caught a couple ourselves but it was worth it: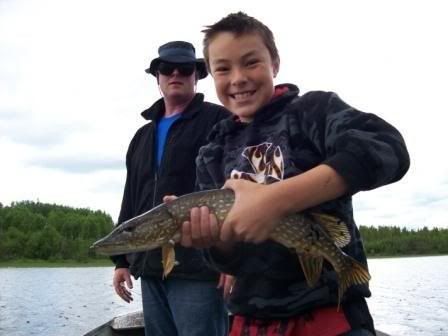 I tell ya, this fishing is hard work...I need a rest.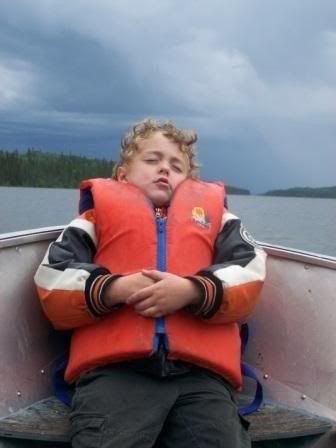 Good times for sure!!!