I don't get a chance to wet a line nearly as often as I used to, which means that I only get out fishing about half as often as I want to and that I have to prioritise where and when I go. I only have time to hit the very most sacred, special spots; and to me none is more sacred than my own personal piece of walleye heaven near Reindeer Lake in northern SK. This year was even more special...my Dad (Saskie Sr) often comes along, but this year my brother (Saskie the younger) and my nephew (Saskie, the stinker) also made the trip. It was a blast.
I arrived late at night on Friday, 4 Jun and bright and early Sat morning we started getting all the gear ready. By mid afternoon we were supplied, viddled and on our way.
The drive up is always part of the experience. The scenery is fantastic and you never know who or what you'll run into on these remote northern bush roads: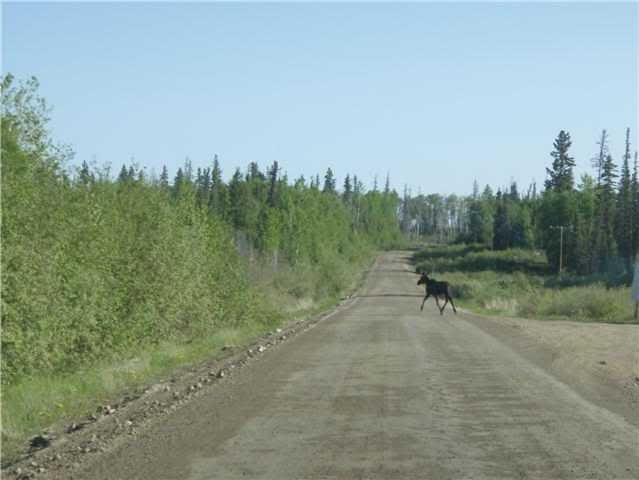 After an overnight at a local lodge, the next morning we were at Lawrence Bay's dock waiting for our ride. As soon as Andre had the Beaver alongside, we lost no time testing its reputation as the flying half-ton: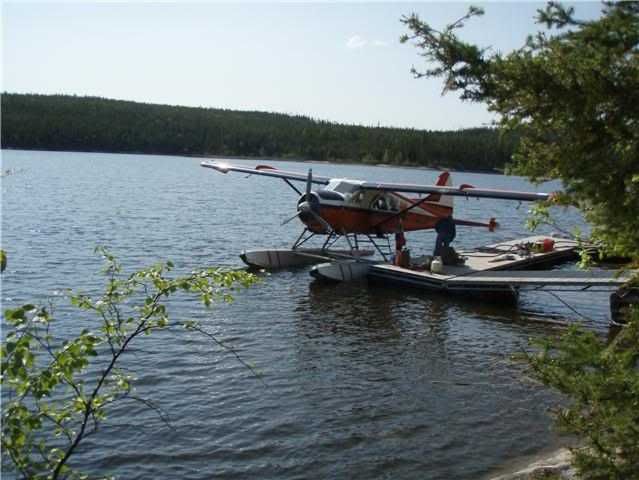 Its a quick hop into my cabin. Once there we unloaded the plane and set to work getting the to-do list out of the way. One improvement this year was the installation of running water: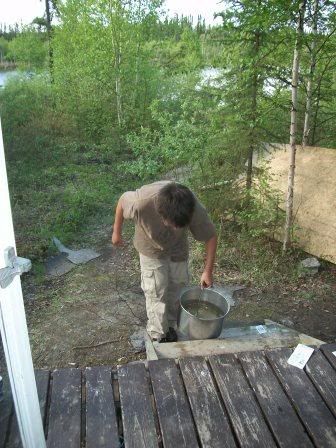 I'm learning that levelling and re-blocking the cabin will most likely be an annual event: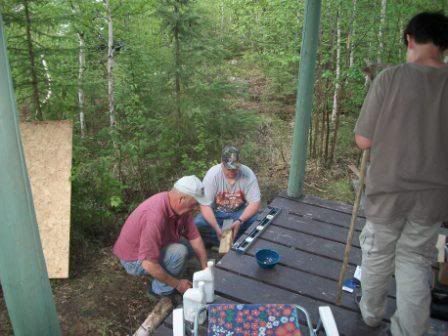 We're getting pretty good at it.
Its not exactly a high-crime area, but there was an attempted Break and Enter over the past season: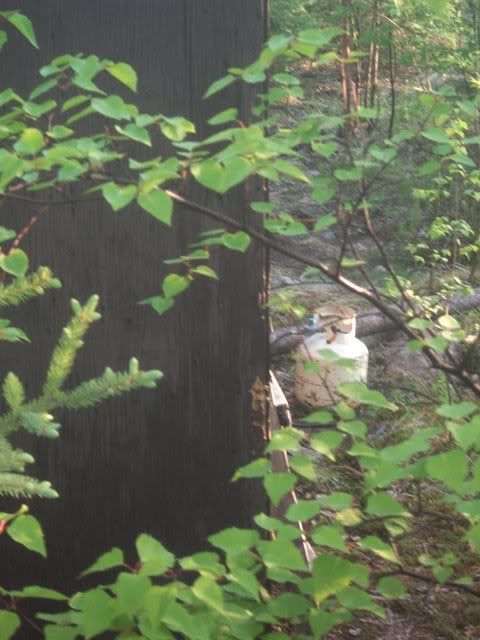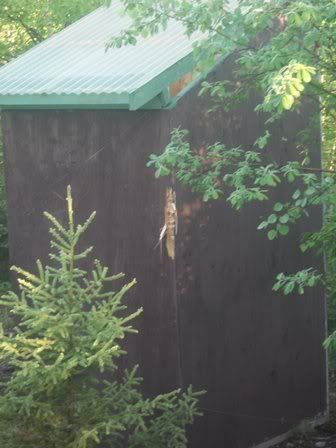 The prime suspect is not overly large - about 4' tall, and was last seen wearing a fur coat, thought to be black. It's believed he may go by the alias Winnie, Pooh-bear, Gentle Ben or Ole Slew Foot. If you have any information about his whereabouts, please contact Lawrence Bay Lodge, Guided Black Bear hunts.
The locals were definitely not impressed with our arrival, and let us know it every chance they got: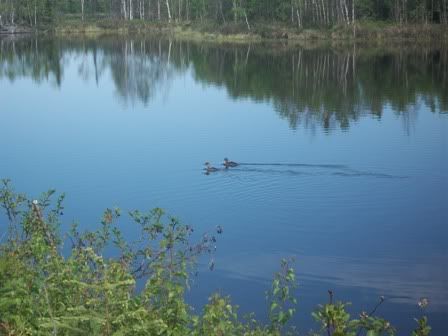 I absolutely love coming here. The scenery is something spectacular: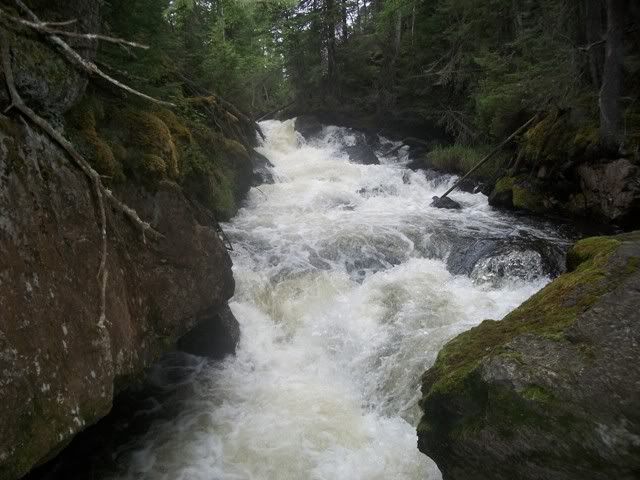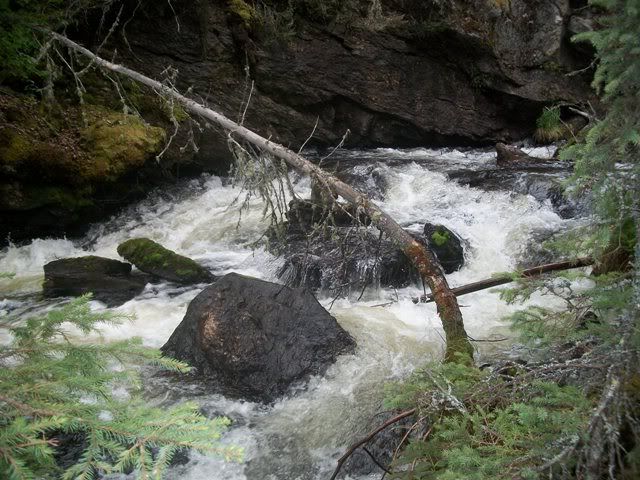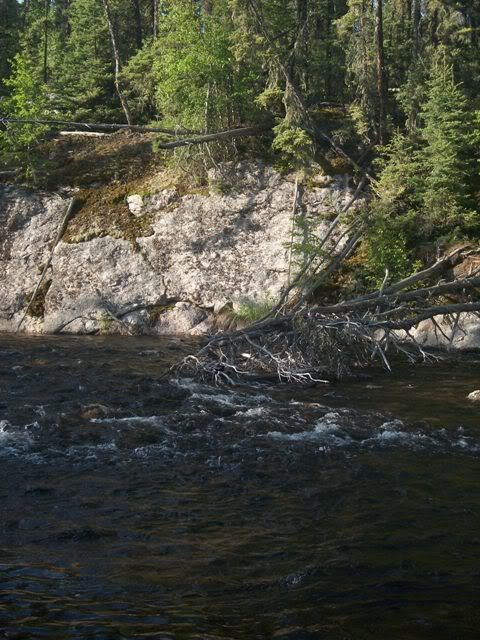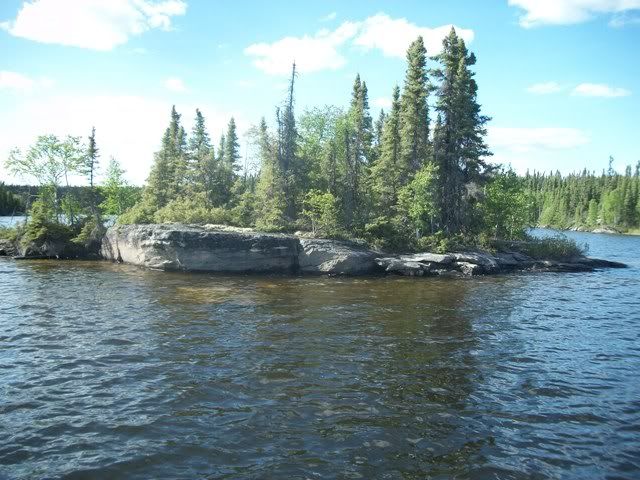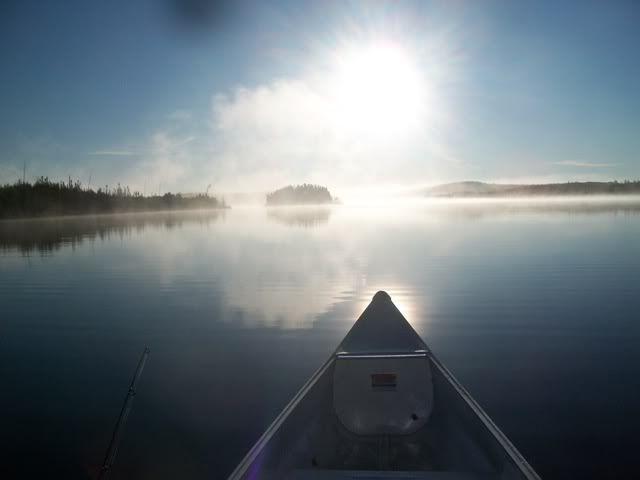 Take me now, Lord.
It really was a great time.
So lets see, we've had fantastic scenery, shared adventure, fun with family...even a bird picture....only thing missing is the fish. Well, they were there too:
Stinker had never caught a pickerel before. Well, he came to the right lake. It took him a while, but there its not question of "if" its "how many, how fast". In his case: about 45 minutes: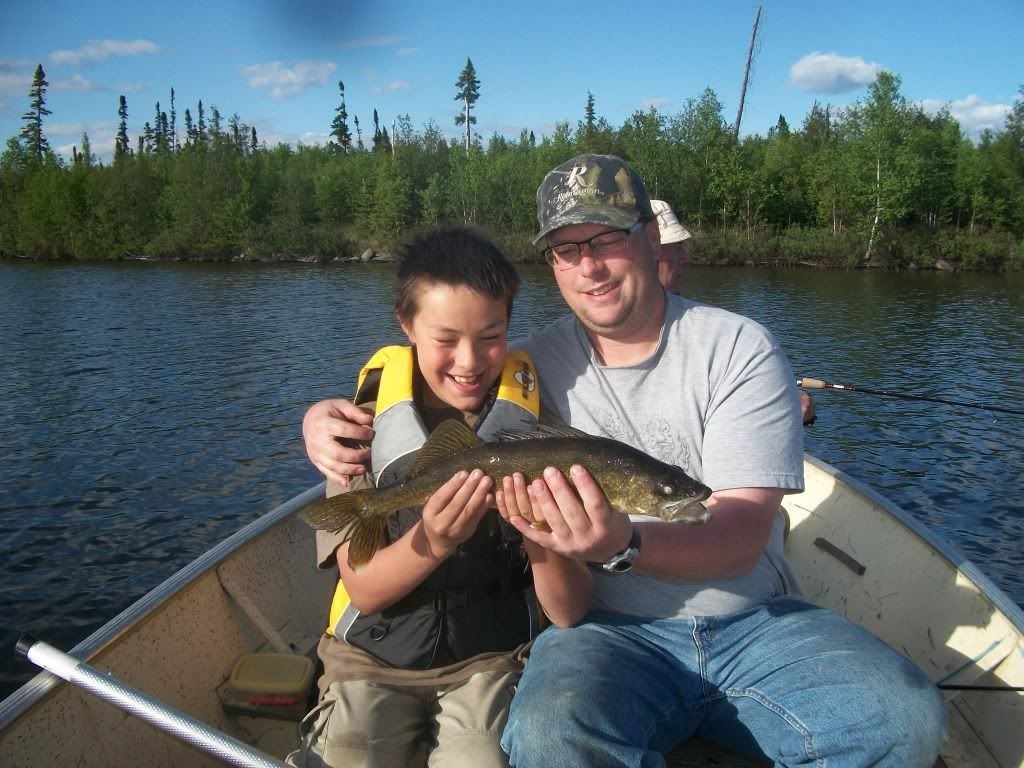 The rest of us managed our share as well, and the Fart Man proved he was just as good at netting them as he was at catching them: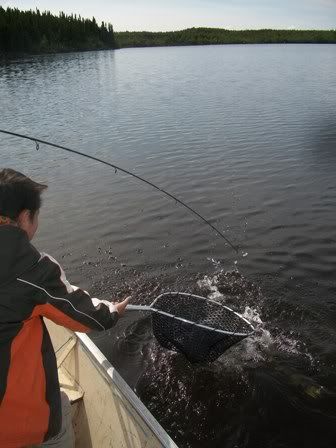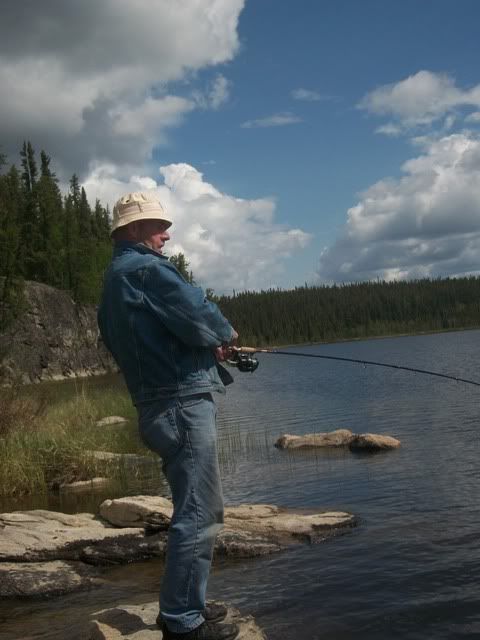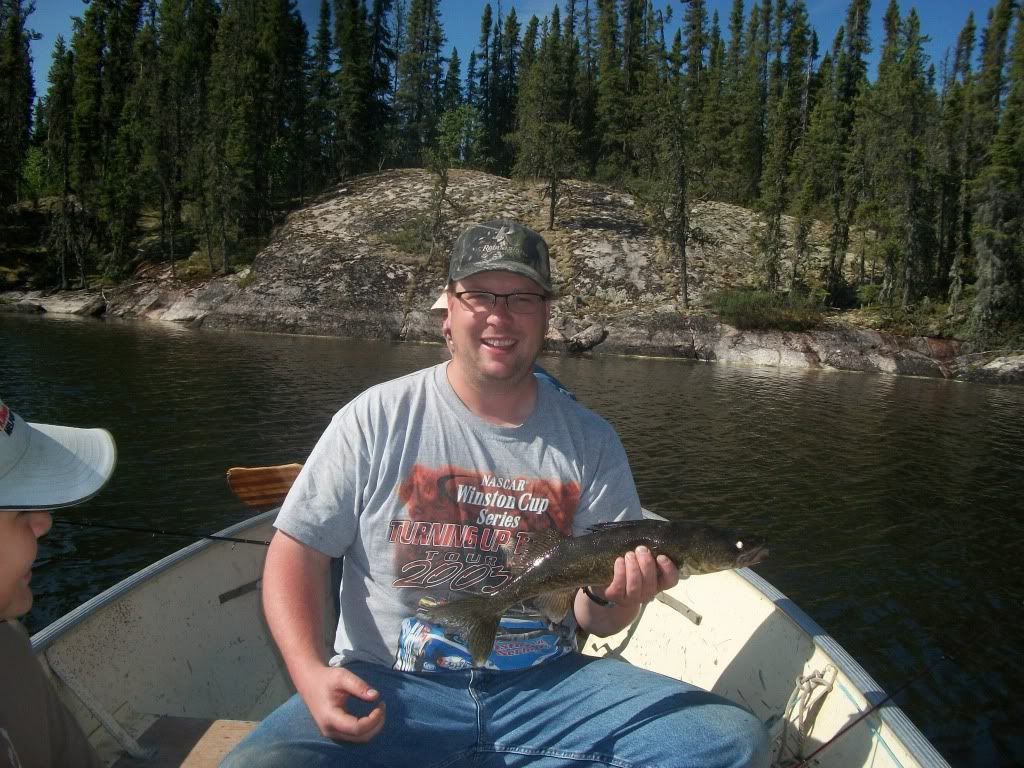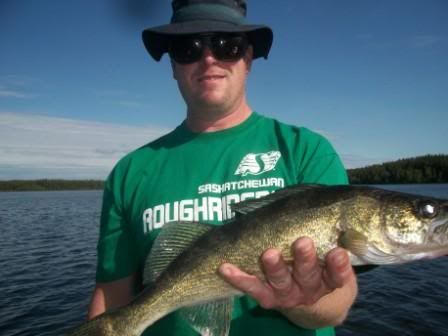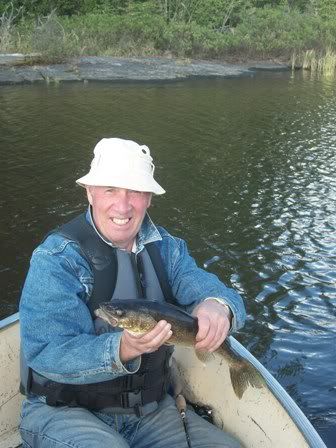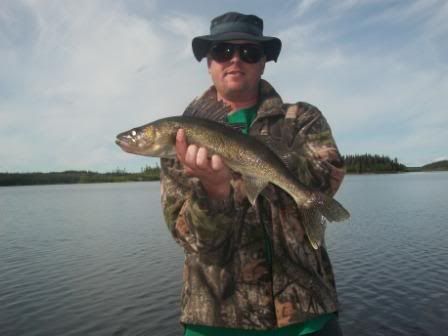 Don caught the biggest: Just a hair over 5lbs: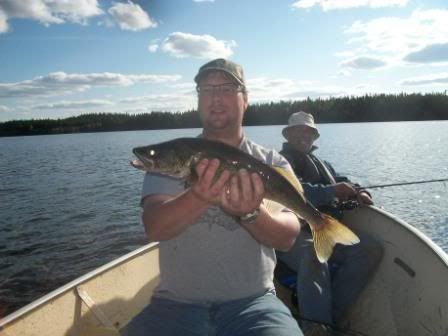 I took top pike honours with this scrappy 32"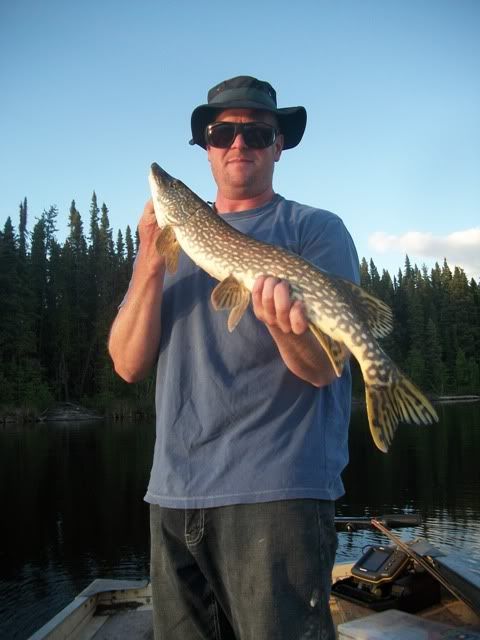 I hate to use the word disappointment in any reference to my cabin, but I was "suprised" at the utter absence of large pike. Its like some natural law is at work that limits the mean average size of all fish to 3lbs - great for far-northern walleye, but pathetic for pike.
Of course the abundance of these scrappy guys was a nice suprise:
Of course all fish were given a proper send off...most were released to fight another day, but a few prized specimens found a higher calling:
No drooling on the keyboard...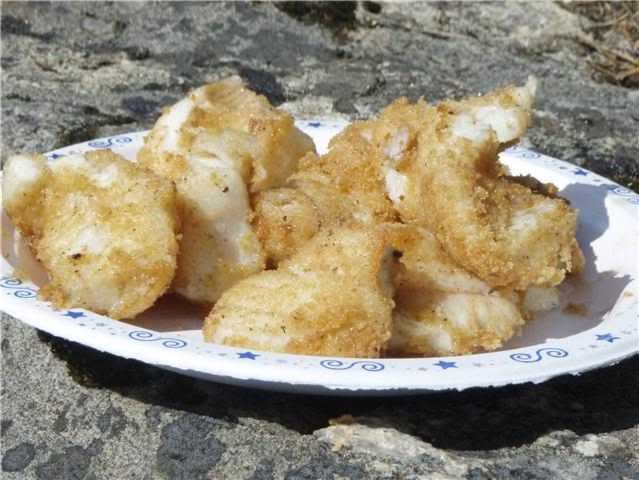 All too soon it was over...that dreaded droning in the distance grew louder until there was no denying that Andre was on his way and another fishing trip was history.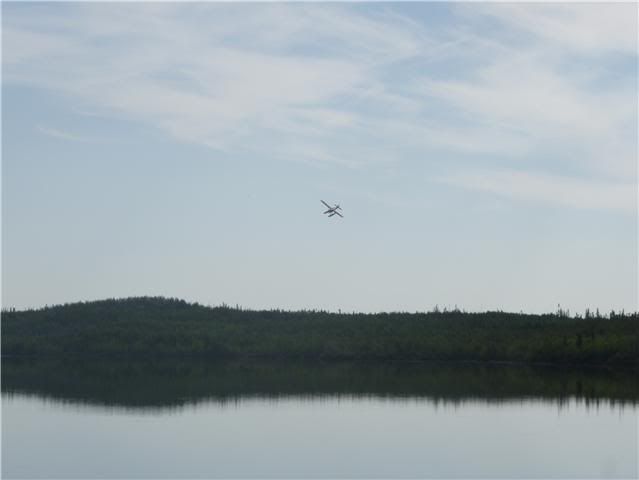 Until next time....