Elk camp is now over, and I have yet another leaf of "blue lettuce" for my salad! Only one tag left, so I am going to hang on to the hopes that I can at least fill that one!
I was also most fortunate to finally meet-up and have lunch with Cowgal! It was indeed my great pleasure to finally put a face to the name! ...and also thank you once again for the great site you have here! THANKS!
It was definitely a strange elk season to be certain. I started off feeling pretty fortunate to have a cow elk tag on a NW Colorado RFW property, and even in an area that I am fairly familiar with.. However, I was not too confident with the season due to the dates. It was only a 5 day hunt, and those ran directly parallel with the first five days of the 2nd combined season. Then, after talking with the ranch manager over the weeks leading up to the start of the season, my confidence unfortunately dwindled even further, with the regular news that they had not been seeing ANY elk!
However, knowing the area, I also knew that the elk could move in at any second, so I continued to keep my hopes high. I drew the tag along with a very old friend and his middle son, and namesake. We were also sharing camp with two other old friends that had the 2nd season unlimited rifle tags, so it looked to be a great time despite the concerns with how well the hunting would be.
Off I go….think I have enough for one guy?!?!? …LOL! (my Little Mule at 204K and still going strong!)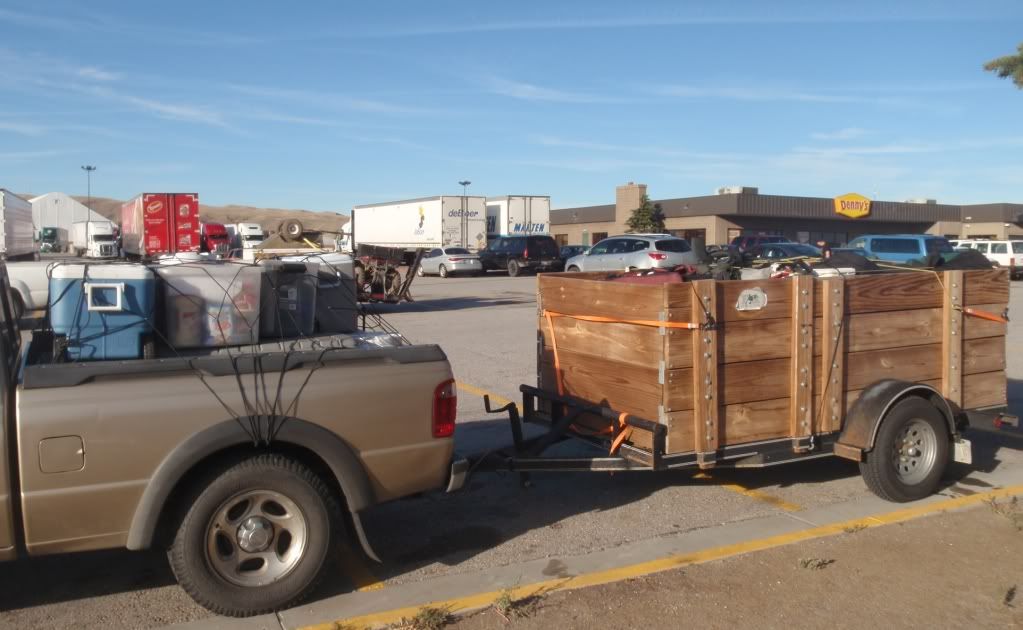 Everything went off without a hitch, and I was in camp a day ahead of everyone else. As I arrived mid-day, two days prior to the opener, I was treated to 70 degree temps, and the interesting absence of the normally constant wind these parts are known for. To say the least, it was actually pretty strange to be setting up camp in sandals, shorts and a t-shirt.
First night's digs…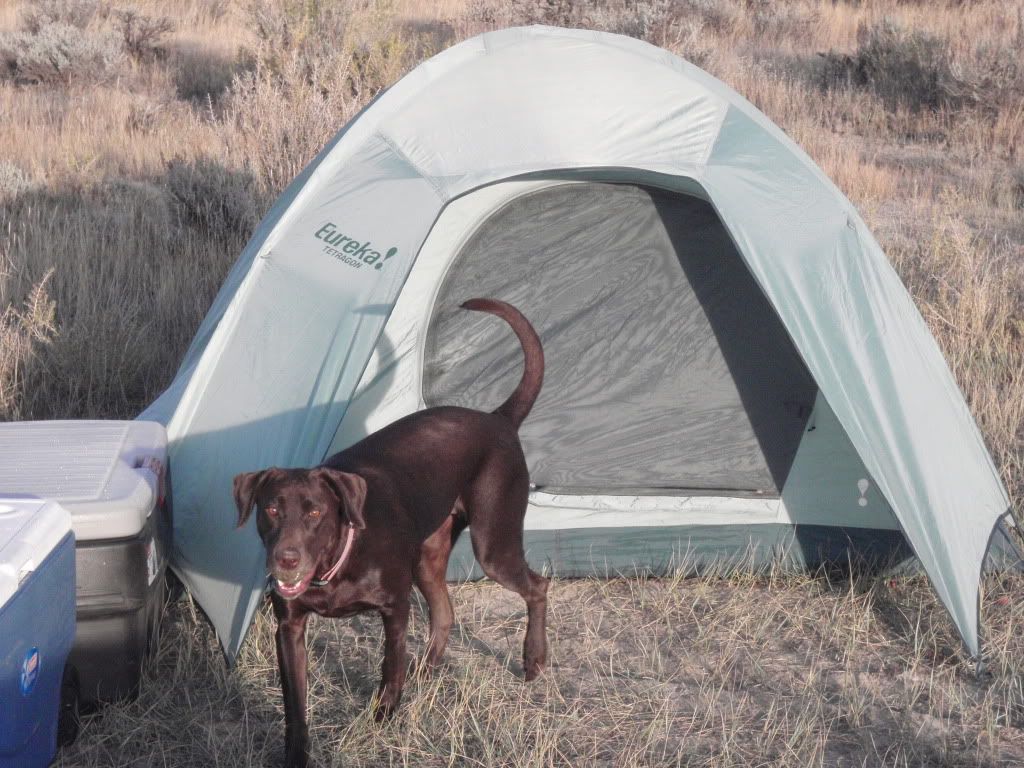 I woke early the next morning to get in at least one morning of scouting….
…as I always say bout this time…why live anywhere else?!?!
Everyone arrived at camp earlier than expected due to the freakishly nice weather, and after a nice meal we all crashed early to make ourselves ready for an early wake up call.
Keeping Kiwi busy while hanging around BS'n…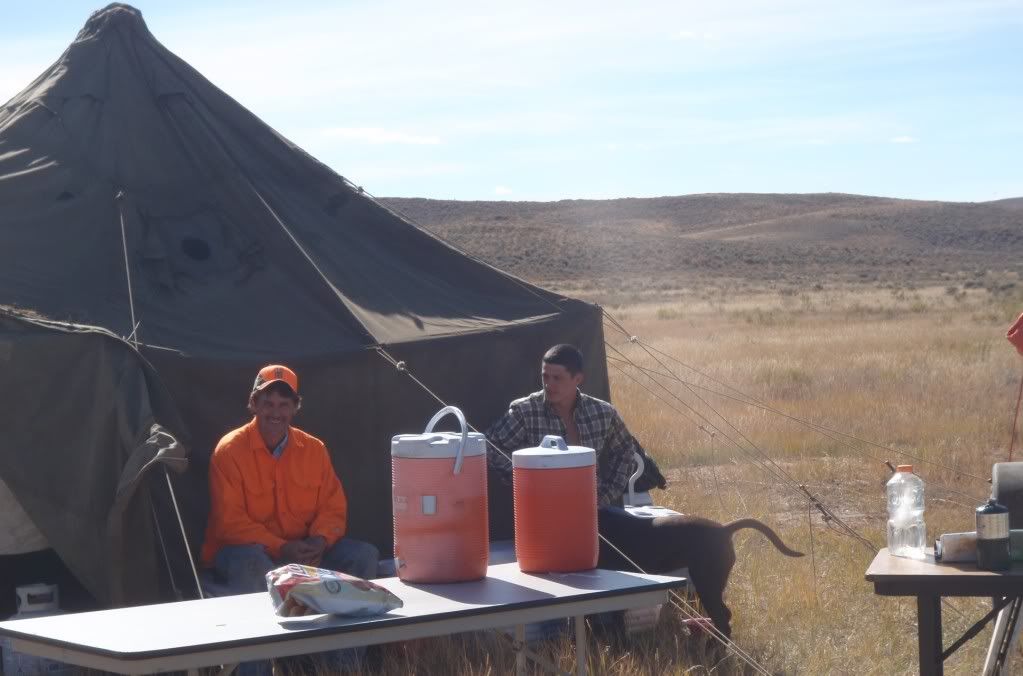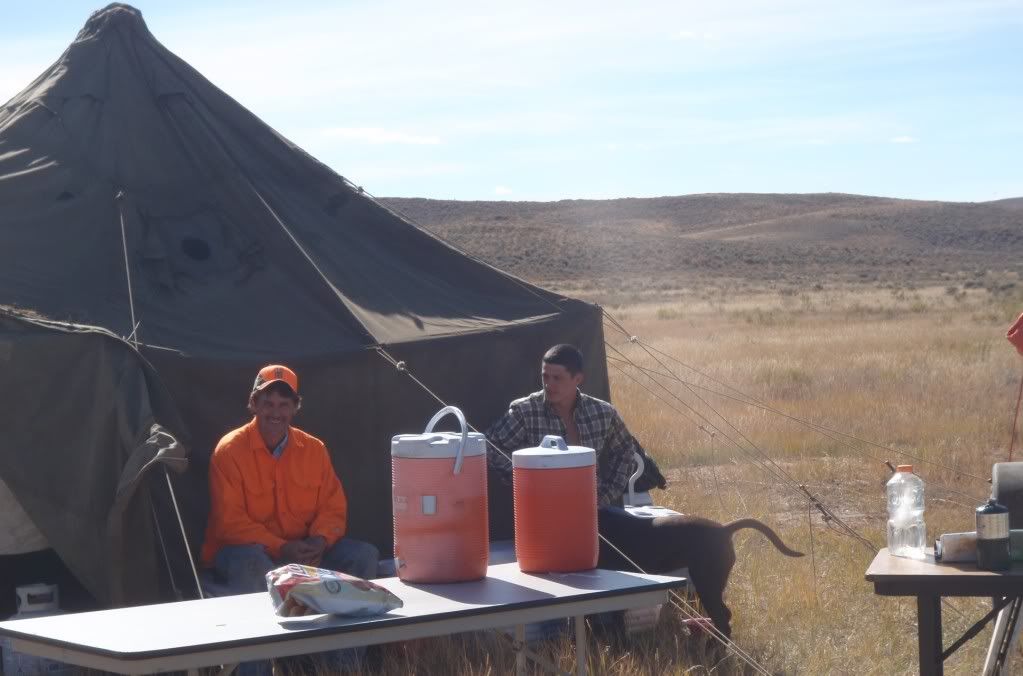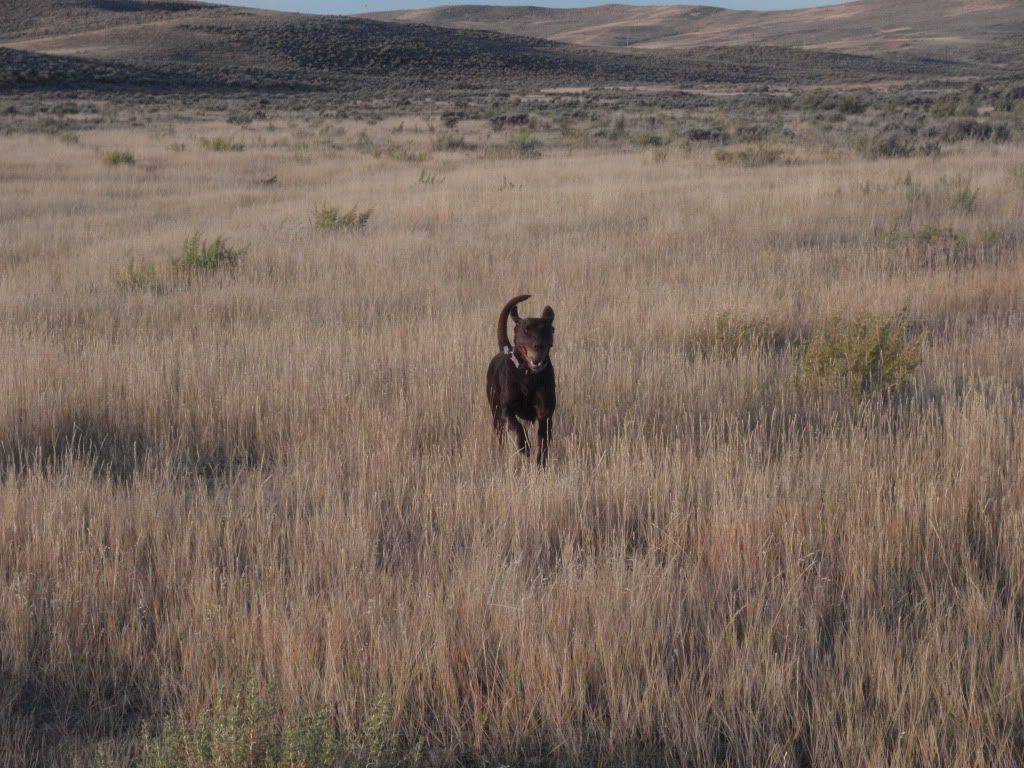 Though even Kiwi took a second to contemplate where all the darn trees have gone!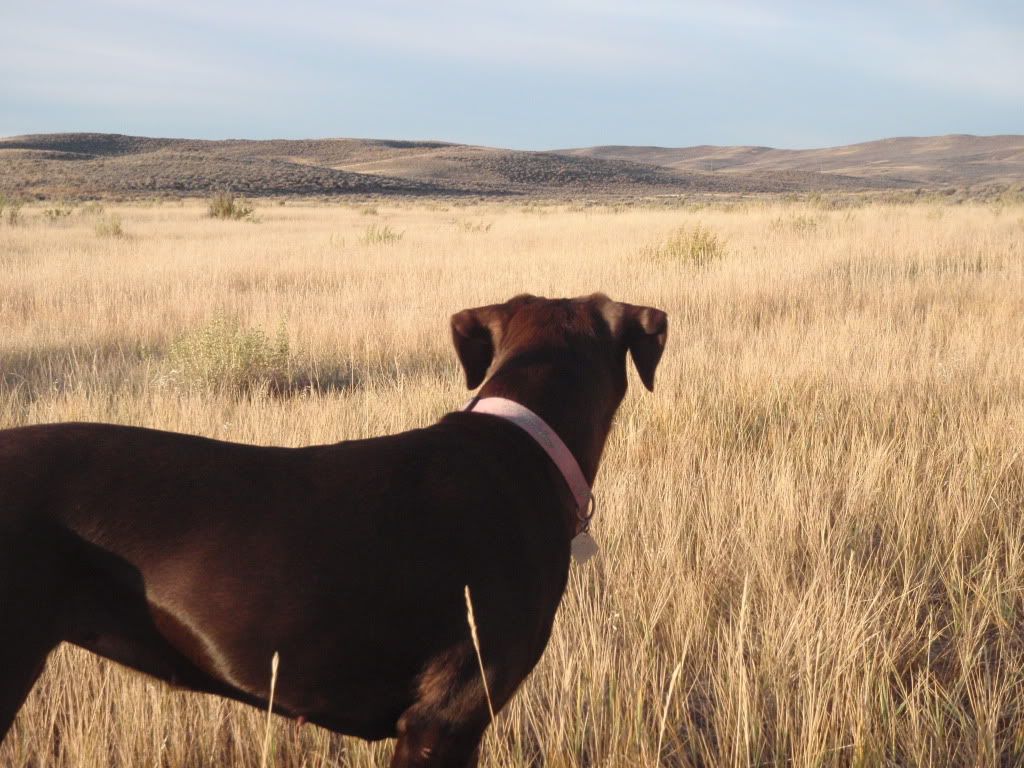 Some perfect looking country too, lots of scrub oak, aspens, and water holes, but one key issue was the serious lack of ELK!
So, a long story short, each afternoon and evening, found us meeting back at the trucks, having seen a few deer, but never seeing even a single elk!
Was still a great hunt, with some quality time spent with some great friends!
Several evenings ended, just like all the mornings started…
Lastly, being the idiot that I am and forgetting that I had a camera in my pocket until some unknown critter was already getting out of Dodge, I missed all but one very small window of the "cry" whatever was following me, was making. Whatever it was, was following me up the mountain one morning, and I at one point stopped right here to let it come in. I never did see what it was, and the small sound bite in the very first few seconds of this video clip actually doesn't sound anything like what it really sounded like. It followed my trail up the mountain, from downwind of me, and just as it started moving away, I was able to snag this few seconds of it making its last noise. I never found any tracks, or saw it, so I am still clueless on what it truly was, but I personally think it was a cat of some kind. I have seen a lynx in the area, as well as a couple lions over the past few years. …and we did find a few bear tracks and scat in the area, so maybe it was a funny sounding bear too….
What do all y'all think? (listen closely to the first couple of seconds)
Still, good times overall, and I wanted to thank again, Bob Schaeffer and the folks at Four Mile Ranch for allowing us to trek all over your property, it was indeed our pleasure! Thanks!
… I am already packed for deer camp over Thanksgiving week, so here is to hoping that I see at least ONE MORE DEER, than I did elk, at elk camp!