These are hand made from solid wood and they all have 3 coats of gloss polyurethane. These are the ones that I have right now. I can make larger/smaller if you need something else. Contact me at dirtbikecr@hotmail.com. with any questions.
This is a small plaque, $10+ shipping

This is a euro plaque, $25+ shipping
These are the large plaques, they are about 18X22. Should be big enough to shoulder mount most whitetails. $35 + shipping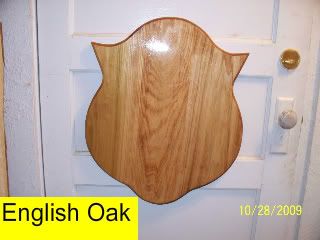 I can also make these to mount deer feet upside down for gun/coat rack. I do not have any feet.