A long drive and a long weekend are over, and I'm sitting in my chair in my own house in Hfx...getting it ready to sell. (The house I never lived in
)
anyway....since it was the long weekend Saskette and I headed up with her parents to their cottage. Naturally, I took full opportunity to do some fishing. It was a great weekend, even if the wx was horrible - at least the trout were biting.
One advantage of lousy weather is NO BLACKFLIES!!! So Saskette joined me on most of my outings...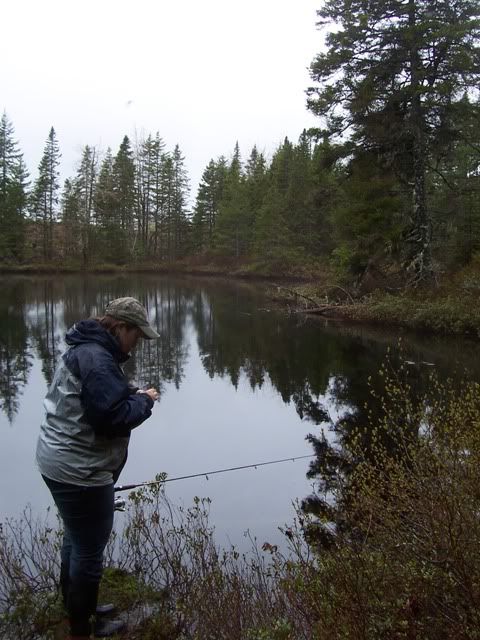 I love the colours on brookies, especially these ones. I think they're the prettiest fish swimming: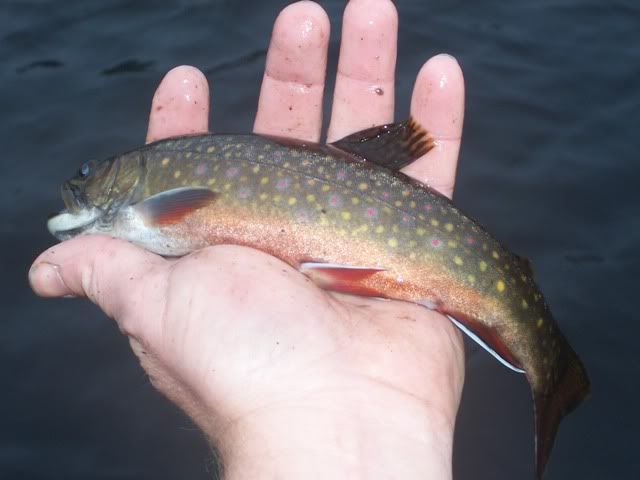 Good times.