Well I finally got off my lazy butt and went up on the mountain to do some fishing with my wife, Arlan (youngest son), his grirlfriend, and my buddy , his wife and 6 year old daughter Megan. When we first pulled up to the stream some big ol' nasty black clouds were rolling in with some high winds, rain, and thunder (did not see the lightning).
Little Megan was a solid trooper and went right up the stream with me in the nasty weather. She had never caught a trout so I had her fishing all the good holes first. After the 4th or 5th hole I snuck up to the next one and peaked over the bank and seen a nice one surfacing. So I had her crawl up behind me with her pole and helped her cast. You should have seen her little face when that pole bent over. Now that was worth the whole trip !!!!!!
Megan with hers and her dads fish. Of course hers is the bigger one in her right hand and dads is the little one.
And here are some pics of Arlan's and my fish.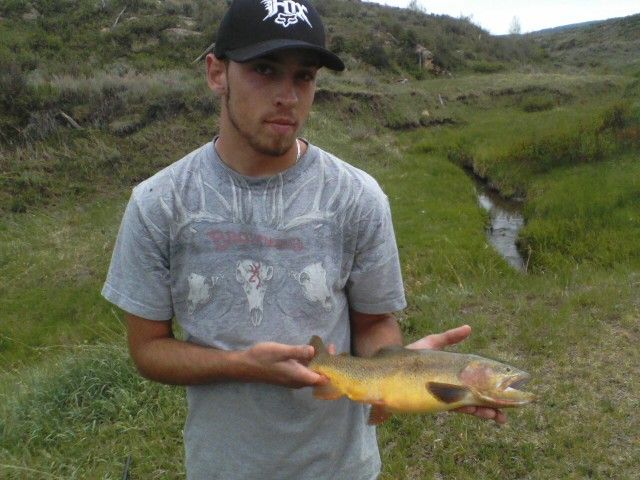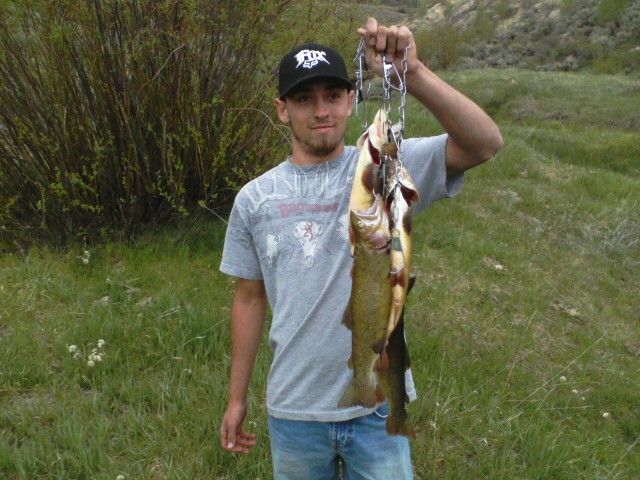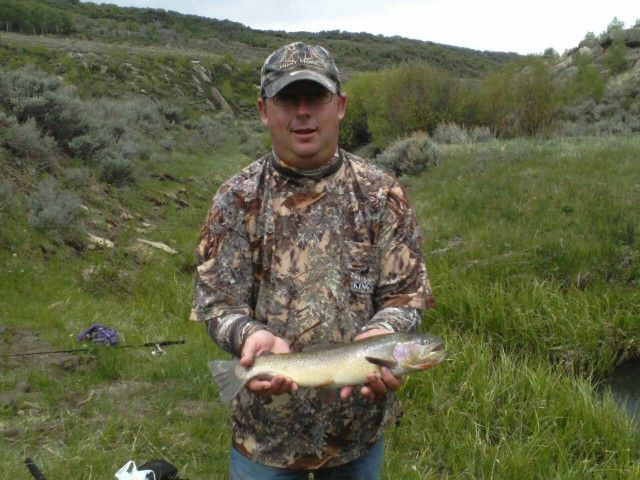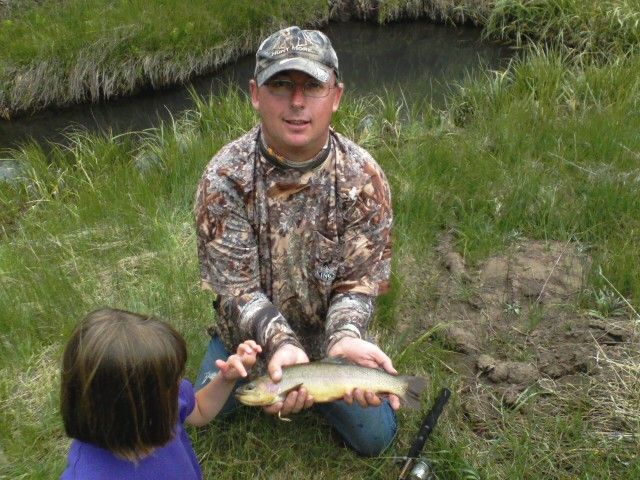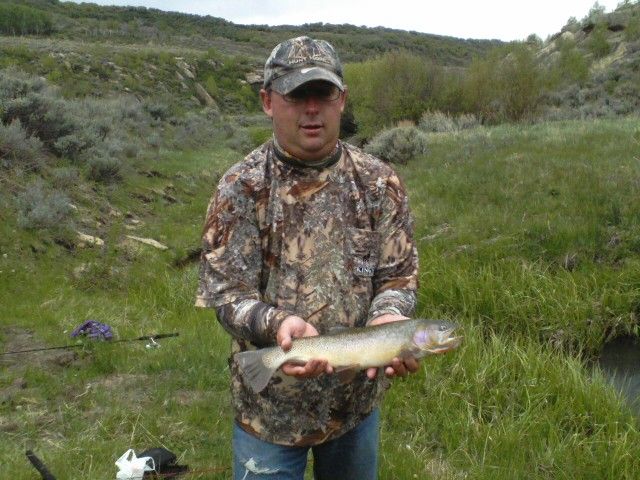 Another great day up in the hills with family and friends !