The first morning of the hunt my dad and I came across 3 nice bucks feeding together. Dad decided that one was worth shooting right from the get go.Rifle was a .270 Remington CDL with a hornady 130 grain interbond. Shot distance was 248 yards. This was dads best deer to date. As you can see buy the pic we had to do a little first aid before the picture was taken. It seemas as the scope bit him on the forehead.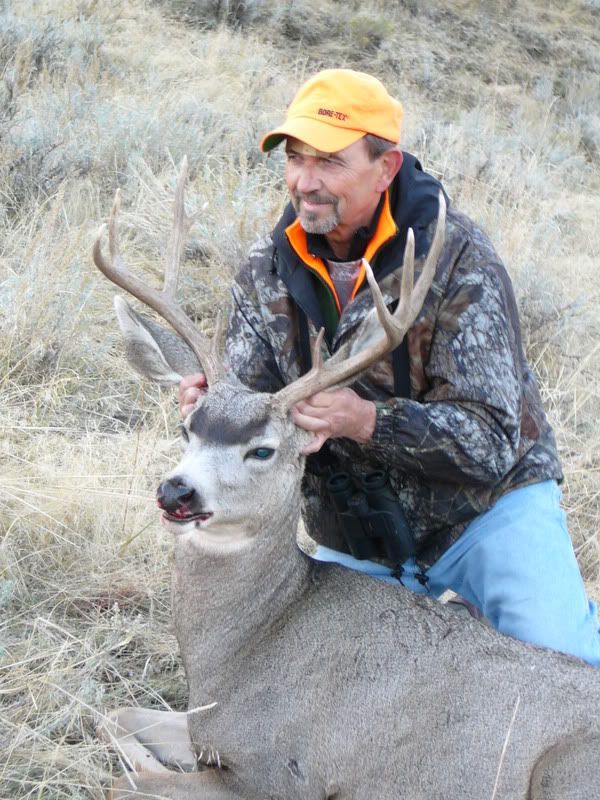 Day 2 I came across this lope. He didnt have great height but carried some real nice mass all the way up. Rifle was a Sako 75 in a .270 with some custom work by Karl @ kampfeld customs. bullet was a Federal 130 grain TSX. Shot distance 212 yards.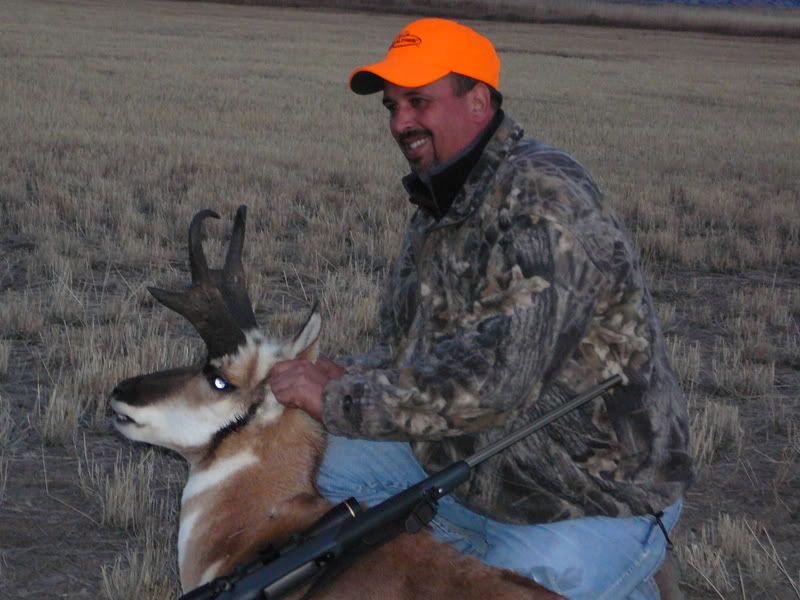 Day 3 We came across a old lope with broomed off ends. Dad said that was the one going home with him this year and he was right.
Shot was 188 yards.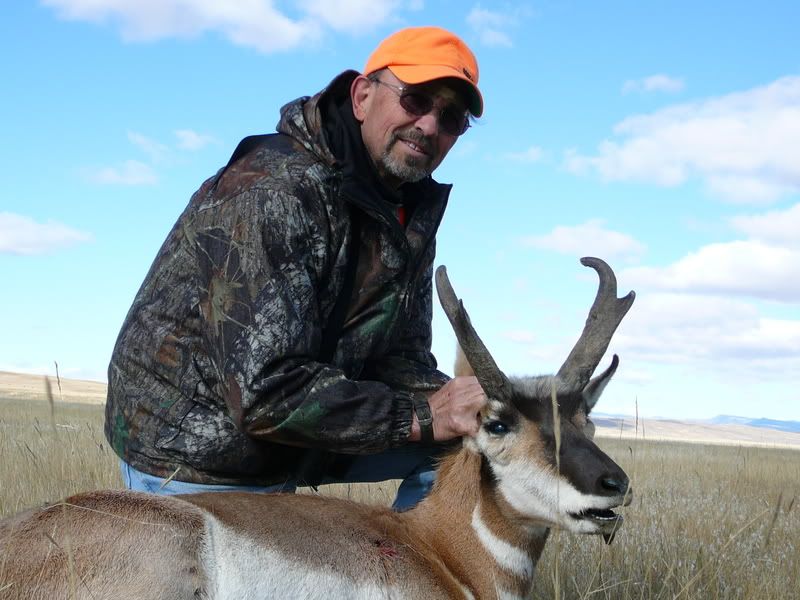 Day 4 The last day of the hunt. I was still looking for my deer. I had seen at least 30-40 bucks to this point but still hadnt felt I had found the one I was really looking for.Time was running out and I came across this buck and decided he was going to have to be the one.The shot was 301 yards. The one I should have taken was a 2 x 3 with a estimated spread of 25-26 inches and very deep forks, but I decided to push it to the end. All in all a very fun trip.