Seth was an outdoorsman and loved everything about the outdoors. Seth died from complications of VOD ( Veno Occlusive Disease ) caused by the high dose chemo and radiation he received before bone marrow transplant.
He earned his Angel Wings at 11:41 a.m. Sunday morning May,31, 2009 at the age of 12.
We took Seth on two hunting ventures, one being a hog hunt in Texas and the other a deer hunt in Mississippi.
So please watch the video below in memory of Seth.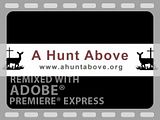 You can read his stories at:
http://www.ahuntabove.org/seth.php
http://www.ahuntabove.org/seth2.php
May God Bless,