This is How we did it.
Wooled it up a Bit:
Spring Loaded the 19 Lids

Added a Air Pump to keep a kill hole open when everything else freezes:

Put in a Air control Valve we can ajust the air that sets under the stairs.

And that's How We Did It!
We can hunt up to 19 Hunters safely and comfortably:

And as far as flaring. We've never ever had a problem with it.

We run over 20 Dozen Full Body Decoys and almost that many sleepers and Floaters. Here is a small view of the Spread we run cause we just cant get a wide enough angle of a lense to show the whole set up from th e Ground.

Our Kill's this year have been astronomical and we've taken 14 bands for the year. We are lucky to be in a Loafing area on the flyway here.

And Even got a visit from this fella a couple days ago: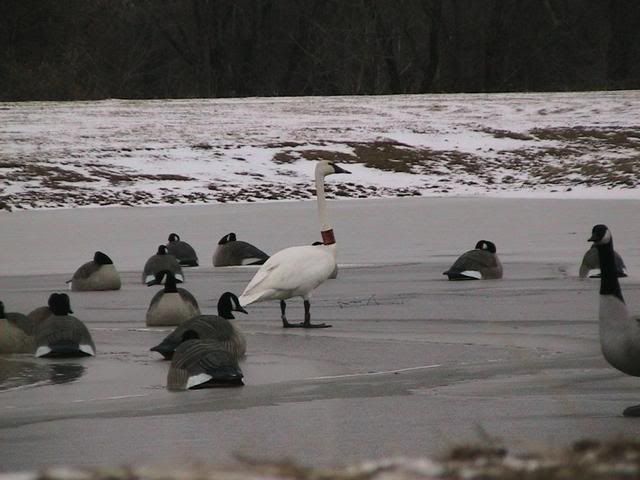 Here is a rough video of what it looks like when the lids fly open: