I was beginning to think I may never get to let Kiwi's hard work pay-off, but finally made it out about noon today. I also left with absolutely no expectations, cept maybe getting in some hiking!
It was already 11am when I finshed what I needed to get done, but we were loaded and on the road a short while later.
Since I was aiming at some public prop only 15 minutes from the house, it did not help my worry that it would still be a zoo and every dove in a hundred miles, was that far south already!
I had a plan though, since I knew this piece has been absolutely POUNDED since Thurs, I planned to go where no one else had been yet!
Yeah, right!
Upon reaching these secret areas, I was rewarded by not a human footprint anywhere to be found! ...and dove around every new bush as well!
Just like elk hunting I guess...go where they ain't been yet! Worked like a charm today, and Kiwi worked her tail off for a few small morsals of din din!
He was in velvet still! ...but does a 6" spread even register?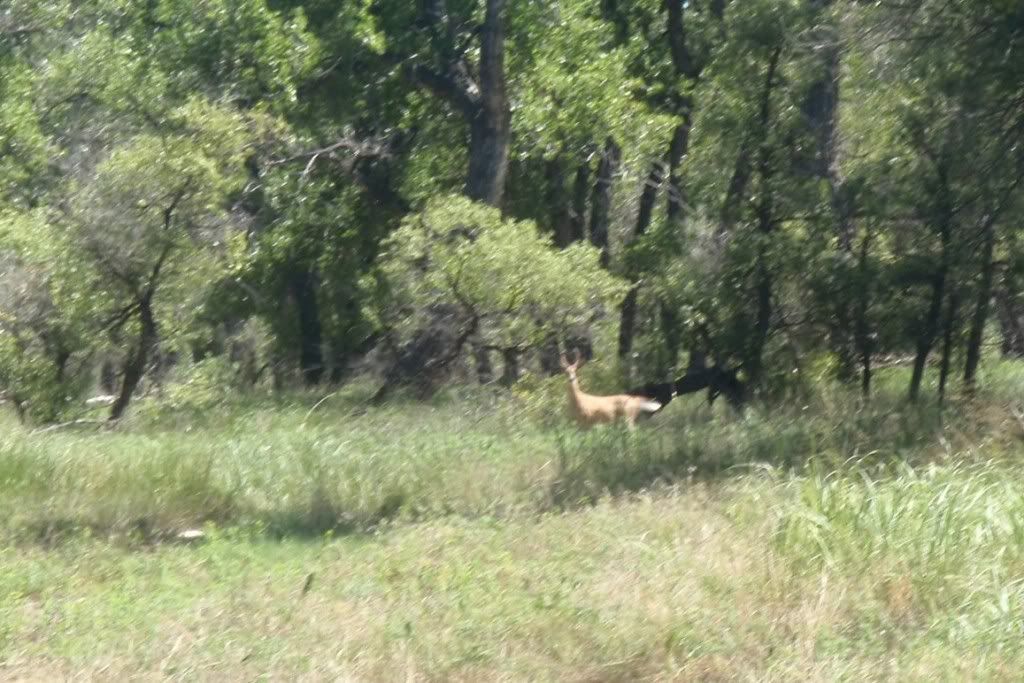 Still looks unused...
She paid for dropping the last one by holding this one!
Then she found a secret admirer...
...and then he himself had someone peeping on him!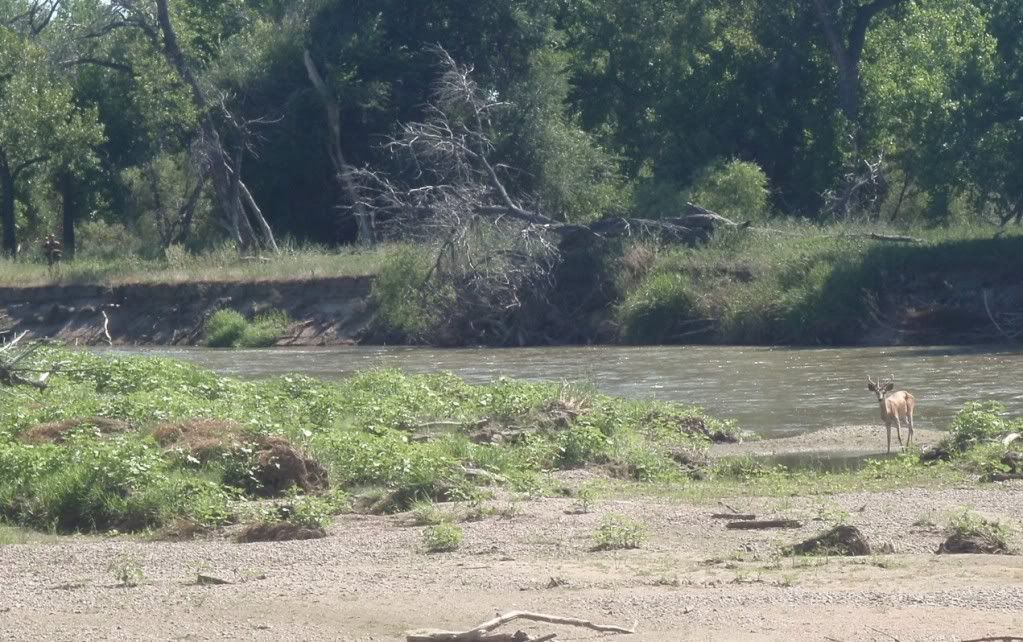 He never even heard the hunter till he was well by him, and then finally flinched!'
One more look at me and he was gone!
Mid way, and looking for a shady spot to take a break!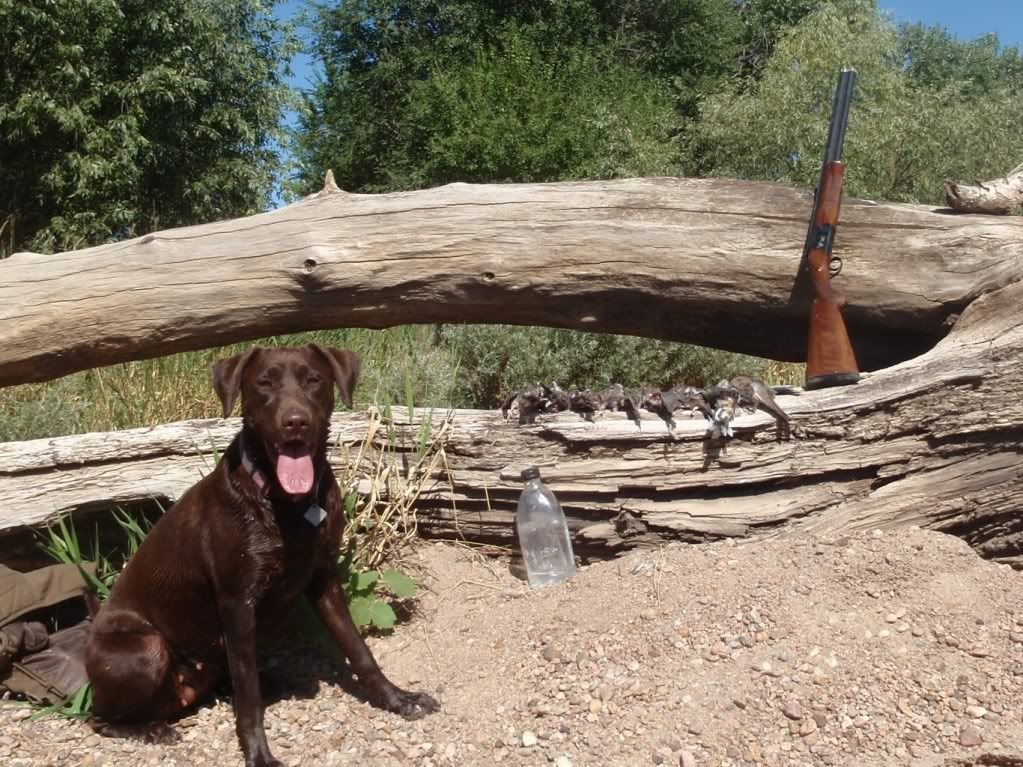 Ahhh, break time in the shade!
Oh boy! ...they say a tired lab is a good lab!
Only took a baker's dozen home...she never saw the one hit the river and there were too many tangles waiting for her. ...the other we just never found in the trees.