Between June 3rd and June 10th this year 10 lever action enthusiasts joined us on safari in South Africa's Limpopo Province. We had an excellent time and several great trophies were taken including a 39" Eland, 56" Kudu, 19" Blesbok and several others.
I thought I'd share some of the pictures with members of this forum...

SCI Gold Medal Eland (Al from California)

Blesbok

56" Kudu

Blue Wildebeest taken by Tom from Colorado

Impala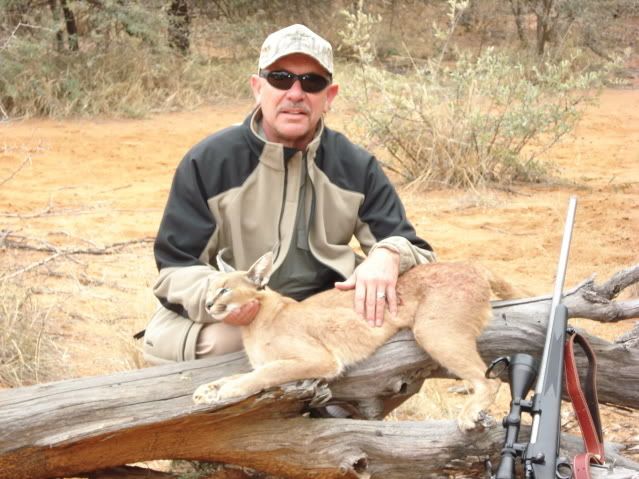 This Caracal was shot in broad daylight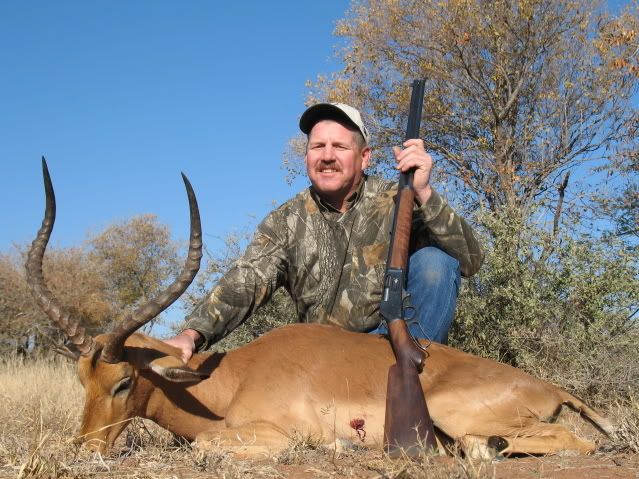 Impala taken by Regan from Missouri

Mark from England brought his .450NE double - built by himself especially for this safari to kill this Blue Wildebeest

Josh from West Virginia's Blue Wildebeest

JJ's (also from West Virginia) Impala

Jim's Zebra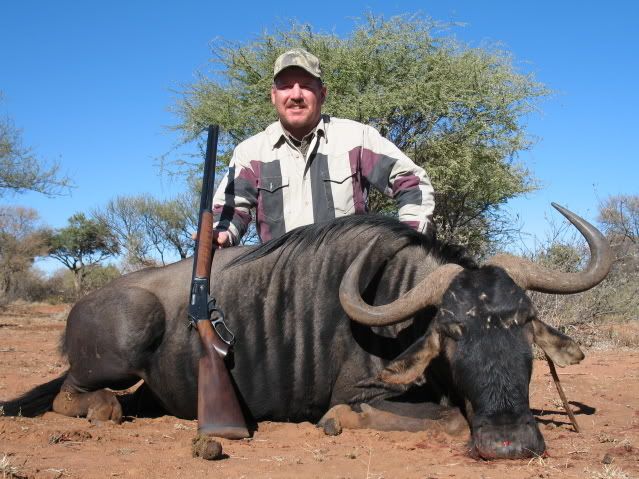 Regan's Wildebeest

16 year old Devin (Colorado) killed his first African animal - a Zebra Stallion on his first hunting day

Later Devin successfully hunted this Impala Ram
A DVD containing some great hunting sequences and stalks was made of the hunt which we would like to share with members of this forum. So we are offering free copies of the DVD to the first 2 members of this forum who send me a PM with their address details.
Good Hunting!
Chris Troskie