Here is a different kind of first for me.
This if I can remember correctly is one of the first bull kills my brother and I were on with my father. I was 7 and my brother was 6. I remember being about 4 when I seen my father take a cow elk for the first time, but I have no pictures of that one. We were with my dad and the sun was just cresting the hill when three elk crossed the old two track road (one of just a few that are still open where we hunt), a spike bull and two cows, while we were on our way to one of the big points we like to sit on and watch for elk. My father quickly jumped out of the Bronco and got a rest and fired three times and the bull went down. My father has always had the luck of the Gods on his side when it comes to hunting. Even a quick hunt like that can be quite memorable.
My brother is on the left and I am on the right of my father.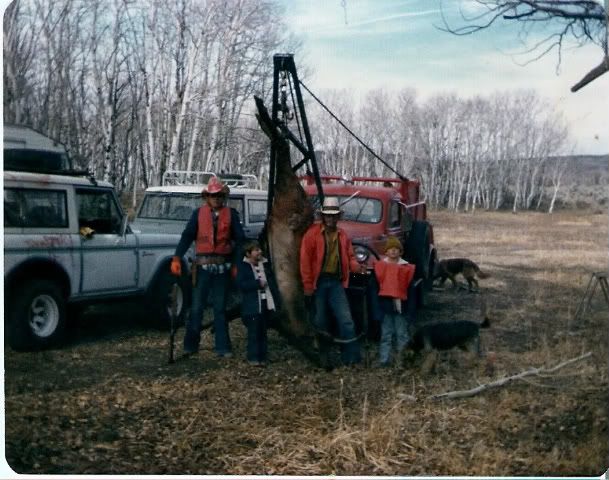 Here my father and cousin are loading the bull.