I am selling empty powder tubes. But only for $5.00 per 20.
Only $23.75 per 100 tubes.
These are very ridged and strong. Air-tight and Waterproof.
Below you can see, from left to right, 150, 120, and 100grains of Pinnacle 3Fg powder: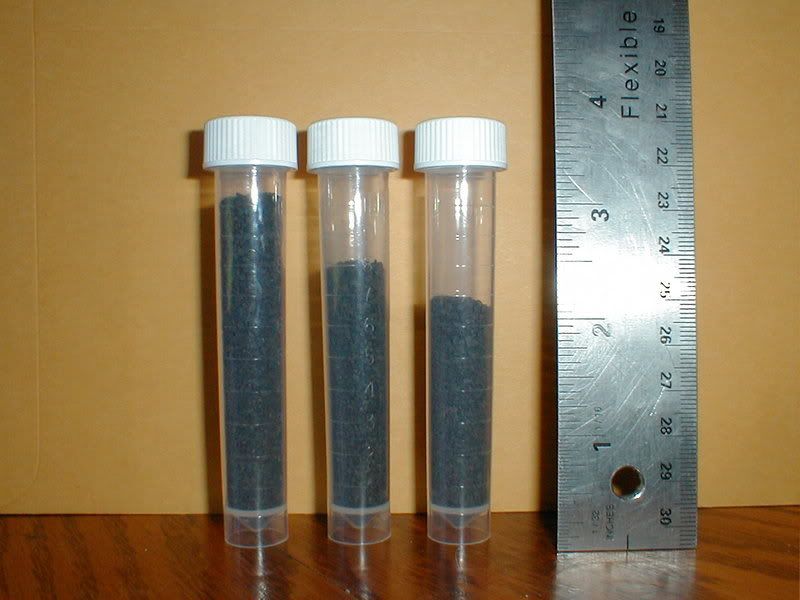 You can see I'm a 45cal shooter
These will also hold similar amounts for 50cal Folks
The old yellow speed loader is in the pic for size reference.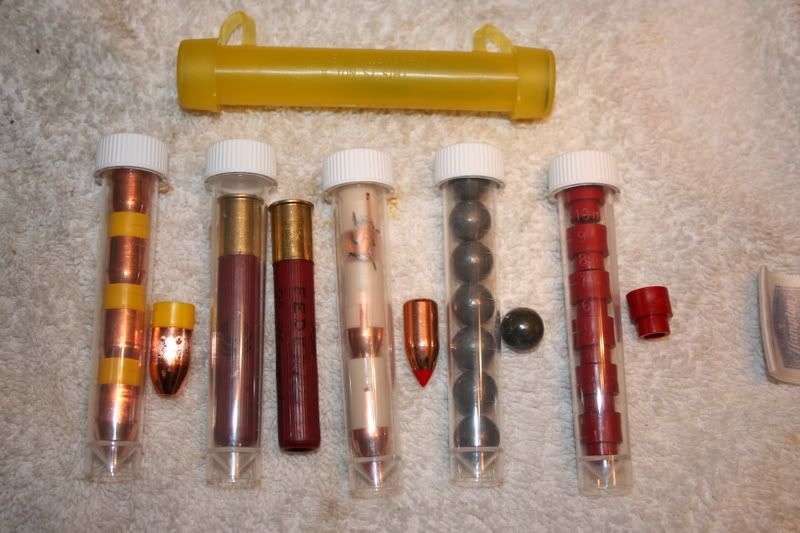 Please contact me by my email: Jesuslivestosave@juno.com
Thanks in advance for looking