HIGH GRADE BINOCULAR SALE
NIKON MONARCH, PENTAX DCF, LEUPOLD KATMAI
BUSHNELL
Hi guys,
You may already know that because I am getting old and have quite a few medical problems, I am quitting hunting and fishing.
So I am selling my collections. You may already have seen my cap & ball revolvers, or the percussion rifles, in-line rifles, or the knife collection.
I am presenting here for your consideration my binocular collection, mostly new, never-before used binoculars.
PRICES ARE AS LOW AS I CAN MAKE THEM, NO MORE DISCOUNTS
PRICES INCLUDE SHIPPING WITH PRIORITY MAIL
NO TRADES, SORRY, I NEED THE MONEY
Payment to Paypal or Gunpal or MONEY ORDER
The address is:
jcharles11784(at)yahoo(dot)com
This is also my e-mail, e-mail me if you want to pay with MONEY ORDER
E-MAIL ME if you have any questions. Do NOT send me a PM. You deserve a quick answer and I cannot provide it quickly enough if you PM me here.
I am working away from the computer in the workshop. My wife, while at the office, checks my e-mails and calls me on the phone if I have some. Then I take a break to check the PC and answer them.
NIKON MONARCH ATB (new in box) purchased last year, not used.
$210 SHIPPED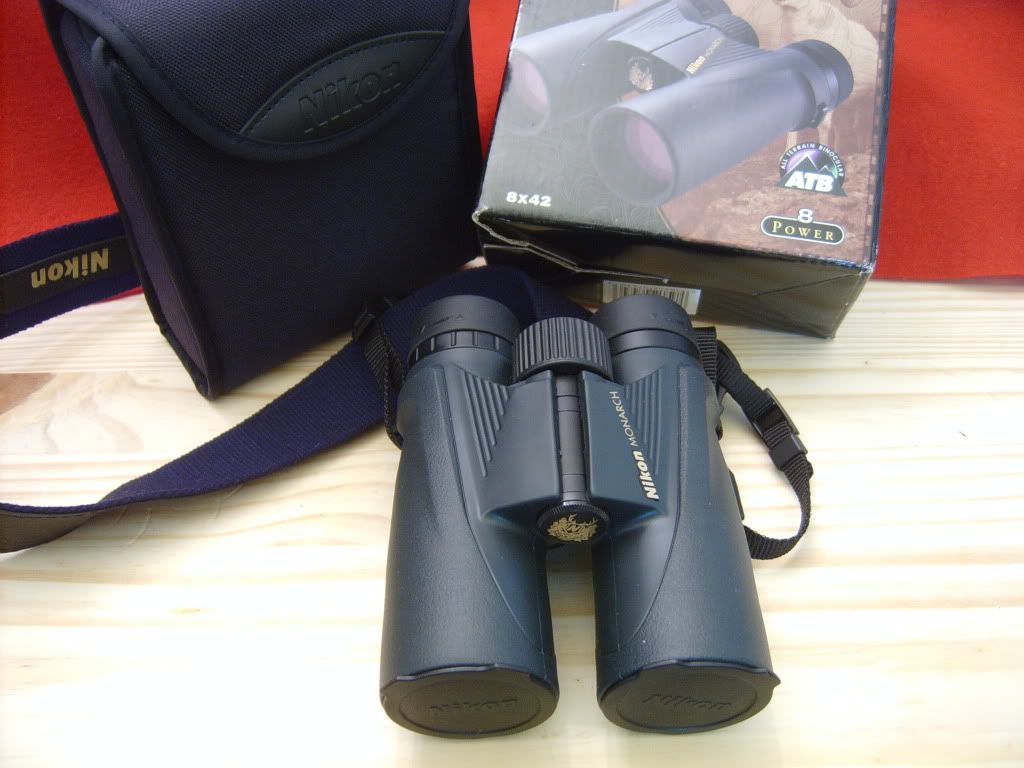 LEUPOLD KATMAI 6X32 Roof Prism (NEW IN BOX) very compact, 6x is ideal for the woods, very wide field of view. $280 SHIPPED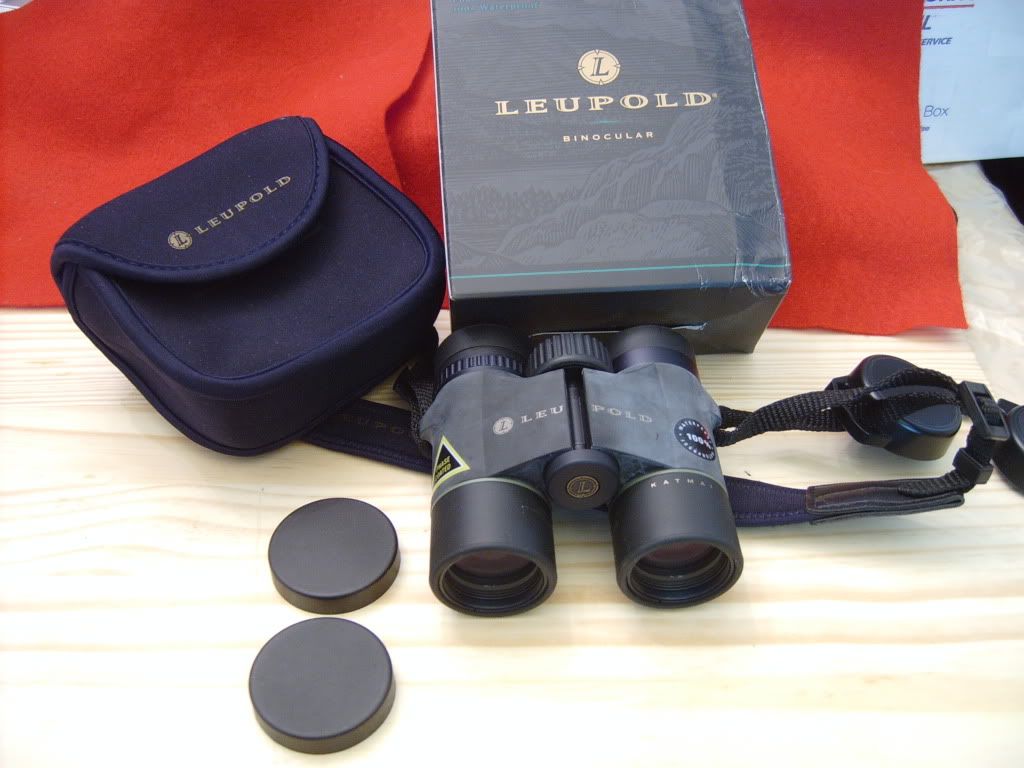 PENTAX DCF WP 8X42 NEW, never used. $260 shipped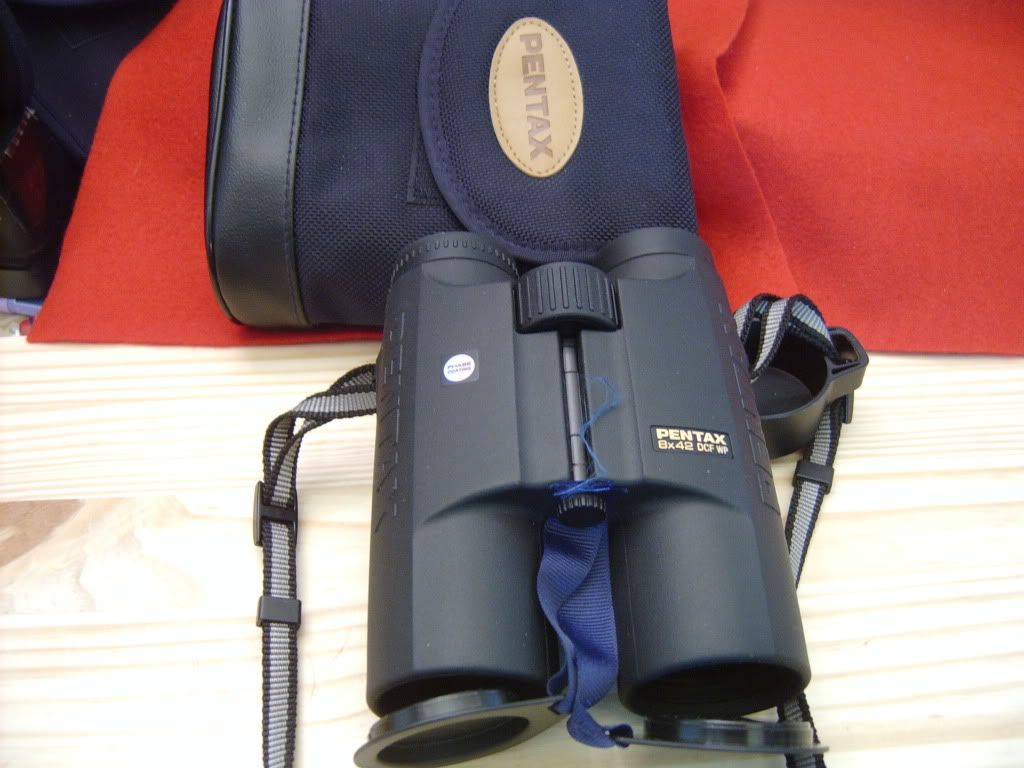 PENTAX DCF 8X56 (almost new) discontinued by Pentax, this is class with 1,000 binoculars.
Used slightly by me, case, box, included.
$300 shipped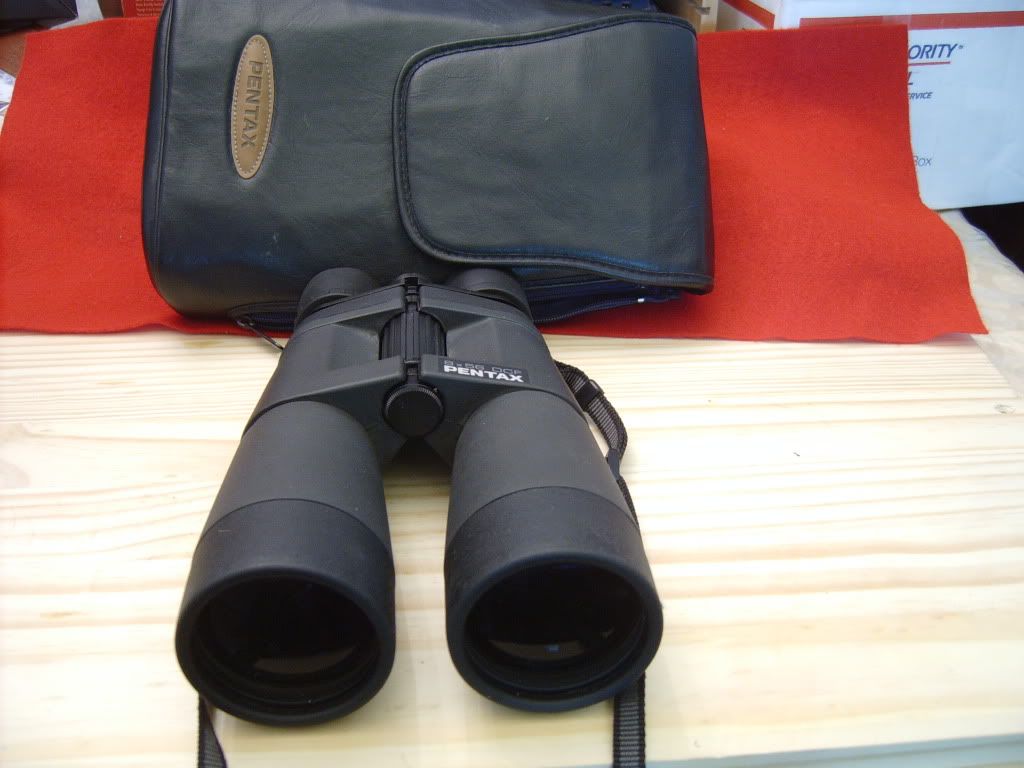 PENTAX 8X24 COMPACT, NEVER USED $100 SHIPPED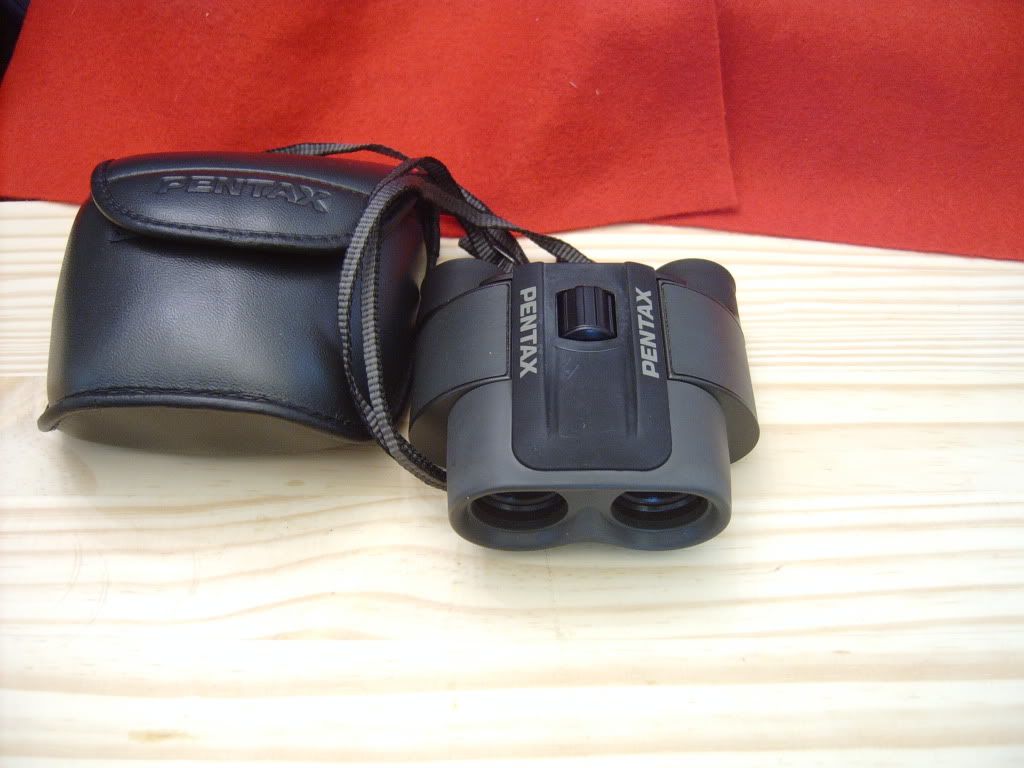 BUSHNELL CUSTOM COMPACT 6X25 I have two, one mine one was my wife. Mine have a rubber cover aftermarket from Bushnell and the cord attach to the sides, this was a premium small binoculars in the 70's and 80's
$100. shipped
My wife's binoculars have a cord that attach to the center post (previous year model)
These binoculars have seen very little use, still almost like new. Bushnell still produce the Custom Compact in 7x26 now, and sell for $250.
My wife binocular $80 shipped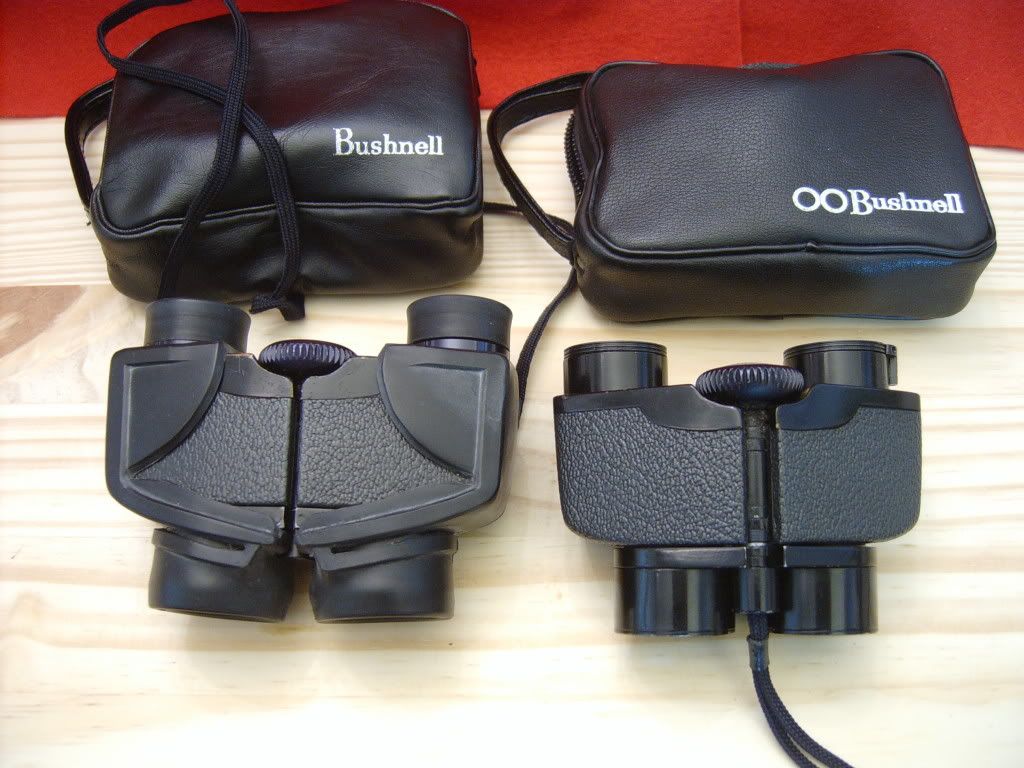 MOST HAVE THE ORIGINAL BOXES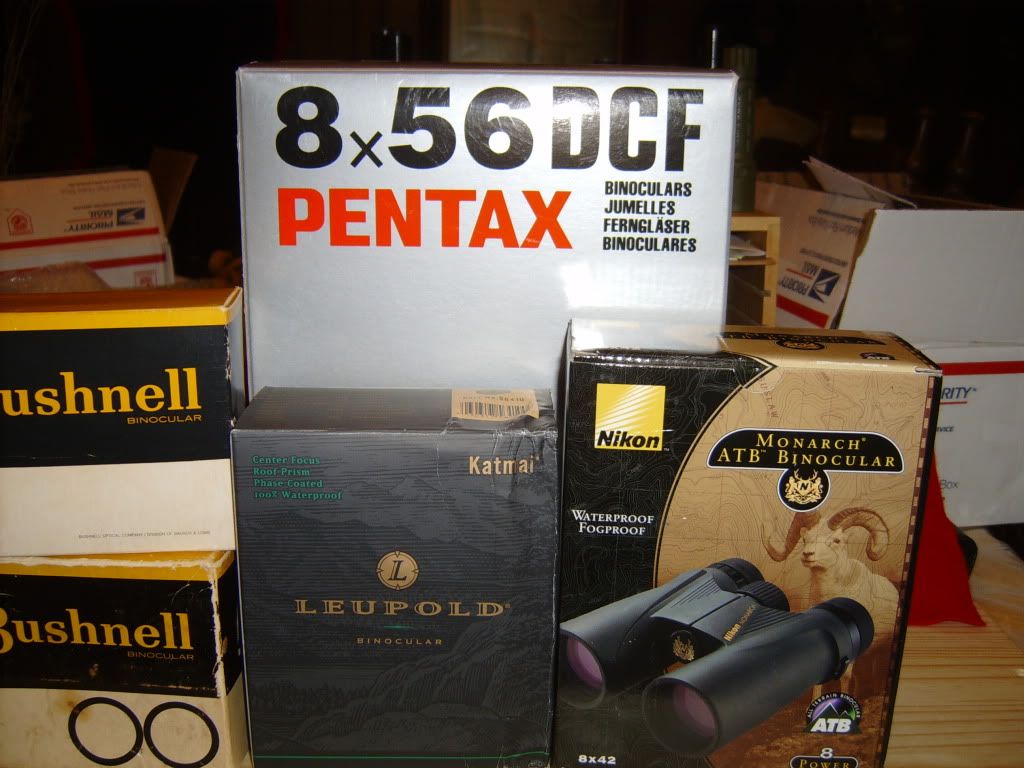 Thank you for looking, Please e-mail me at
Jcharles11784(at)yahoo(dot) com
All the best
Black Bear