No big adventures today - just a very scenic drive back from Jasper to Banff for the opening engagements of the reunion (dinner with our branch of the family tree before the main event in Calgary tomorrow).
We never saw any wildlife outside of the town limits, which kind of suprised us as the Icefields Parkway (Hwy 93) is supposed to be one of the best game viewing drives in the region. Oh well.
Some of the highlights: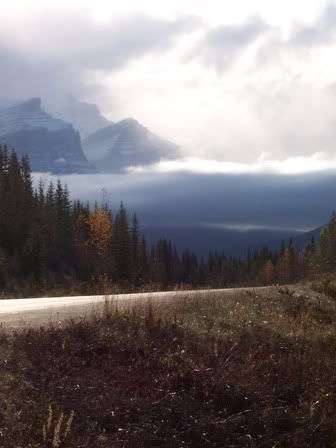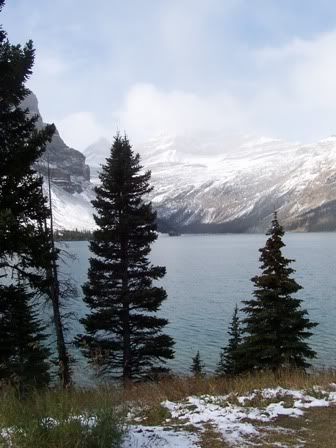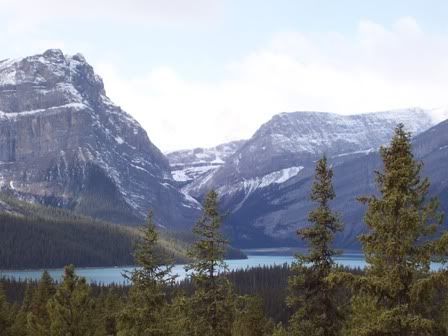 As I mentioned the only game we saw was 3 muley does inside the town of Banff. And I mean RIGHT inside the town. Imagine looking out your bedrooom window ans seeing this:
Tomorrow morning we're heading out looking for a decent muley (they fascinate me, next to elk I think they're my favourite big game animal), and then it's off to Calgary to wade in the gene pool again.
I have to say I definitely prefer Jasper to Banff - it's much more laid back and less prententious than this tourist trap of a town.