I ended the hunt Wednesday evening after a great five days of hunting with my dad and daughter. Dad took a great little 2x2 on opening morning.
I put my daughter on a great 5x5 bull opening morning also. Getting within 50 yards, but I could not get any closer. What a wonderful experience to share with her.
I actually missed a great buck the second morning of season. I was passing up at least 20 small bucks a day. On Wednesday morning I got to 19 yards of a nice heavy 3x3 velvet buck in his bed, but when I drew and stood up he took off like lightning and left me just standing there after a 45 minute stock. On Wednesday evening I decided to end my hunt with a great little 2x2 that had shed his velvet (the only buck I had seen so far that had shed).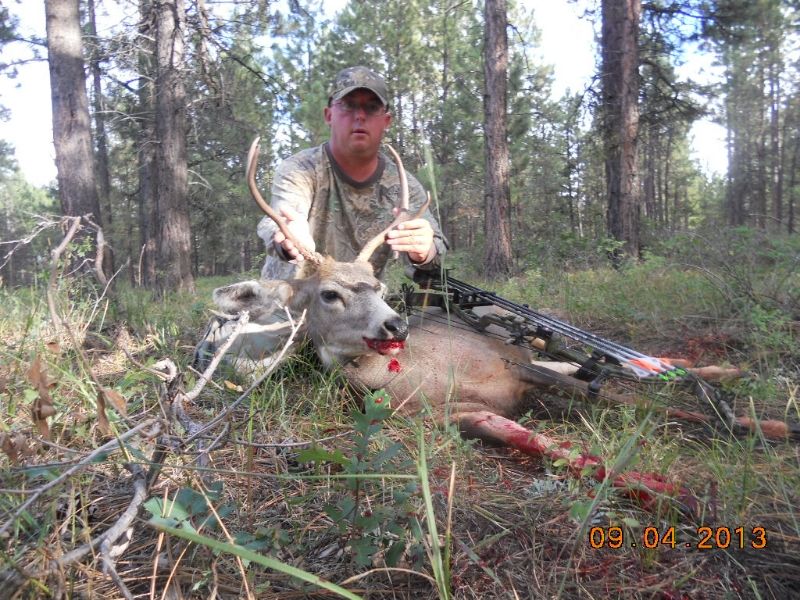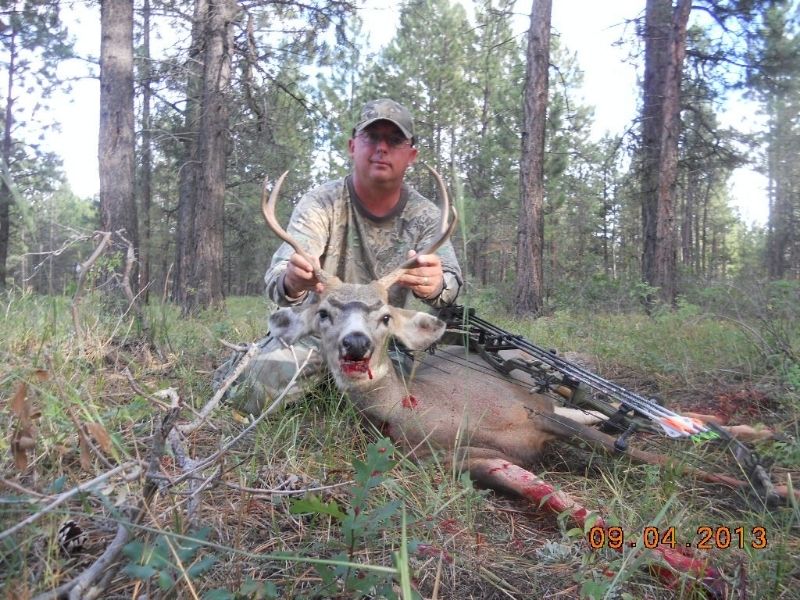 We all have archery OTC elk tags to fill and three rifle bear tags to fill. So I have a lot of hunting to get done in the next three weeks. Good luck to all out there chasing critters.
Quinton
If anyone would like to see my dads buck PM me and I will share.