Well we started out this season like we(me, my brother, and dad) usualy do, packing our bags and doing our last minute checks on our bows. We hiked from my dads house which is bordering BLM public lands in unit 47. After hiking with our packs for about 2.5 miles we reached our camp, Which was slightly lower in elevation from our planned camp that the bears got into last weekend. It sat at about 8300 ft. Kind of low for early season archery but great for the last few weekends of September.
Waking up about 5am we left camp and headed up for a few miles scouting. There was not a whole lot of fresh sign in the area and after marching to 9500 ft and back we decided to leave the camp until later in the season. Returning home that evening.
Sunday came around and and we were off to a late start. My dad decided not to go so it was my brother and I. We went as high as we could. After scoping an old logging road at about 11500ft We ran into a huge meadow with a watering hole and creek flowing down. Some weather blew in and we decided to sit on each side of the draw until it let off. We never did see anything come into the area. Waiting untill almost dark to head back to the truck, we circled back the opposite way and ran up on a steaming pile of Bull crap. The bull stayed in the dark timber on top of the ridge and we never even knew he was there.
The first weekend was very dry and noisy to walk untill we got that light rain sunday afternoon. We never got into a whole lot of sign down low and what we did find up high was spread out and mostly in timber. I'm not working today so we're heading out this afteroon when my brother gets off work a little early. First weekend is usually a lull anyways I can't wait untill the cold weather comes and they start to bugle.
I hope everyone had as good a time as we did opening weekend, I'll be updating this through out the year but my camera isn't taking good pictures for some reason.
Oh I almost forgot my aunt got a small buck in Unit 33 the first day. She hasn't taken an animal in a few years so shes pretty excited.
Pictures to follow.
View from camp.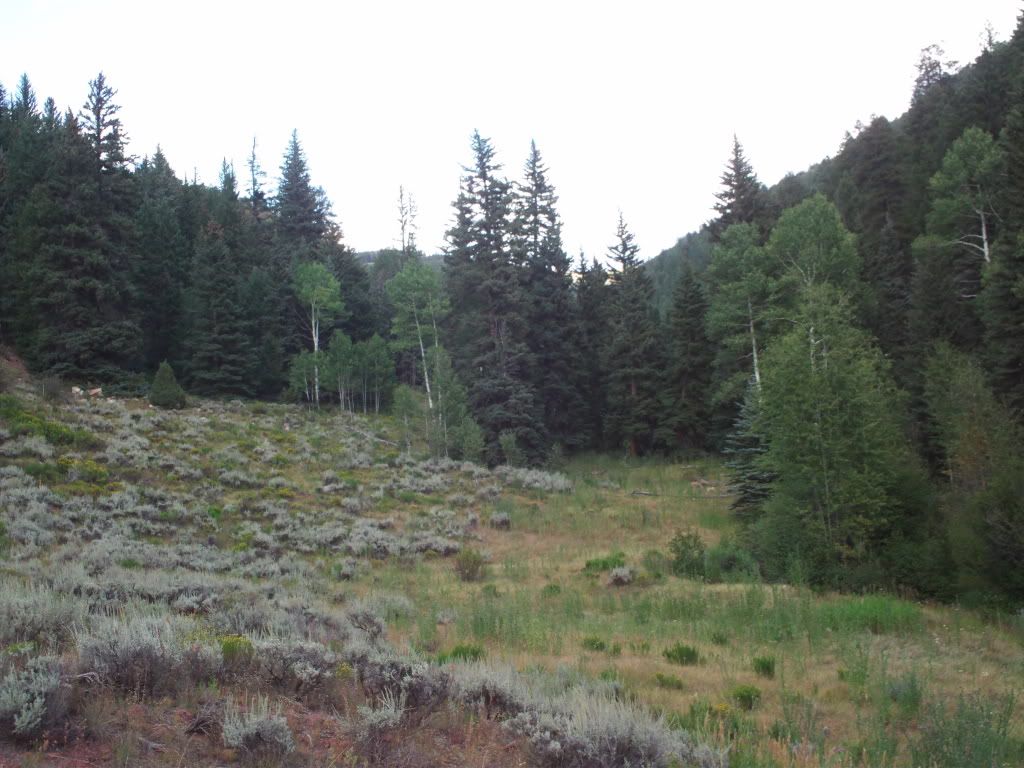 Saturday 9500ft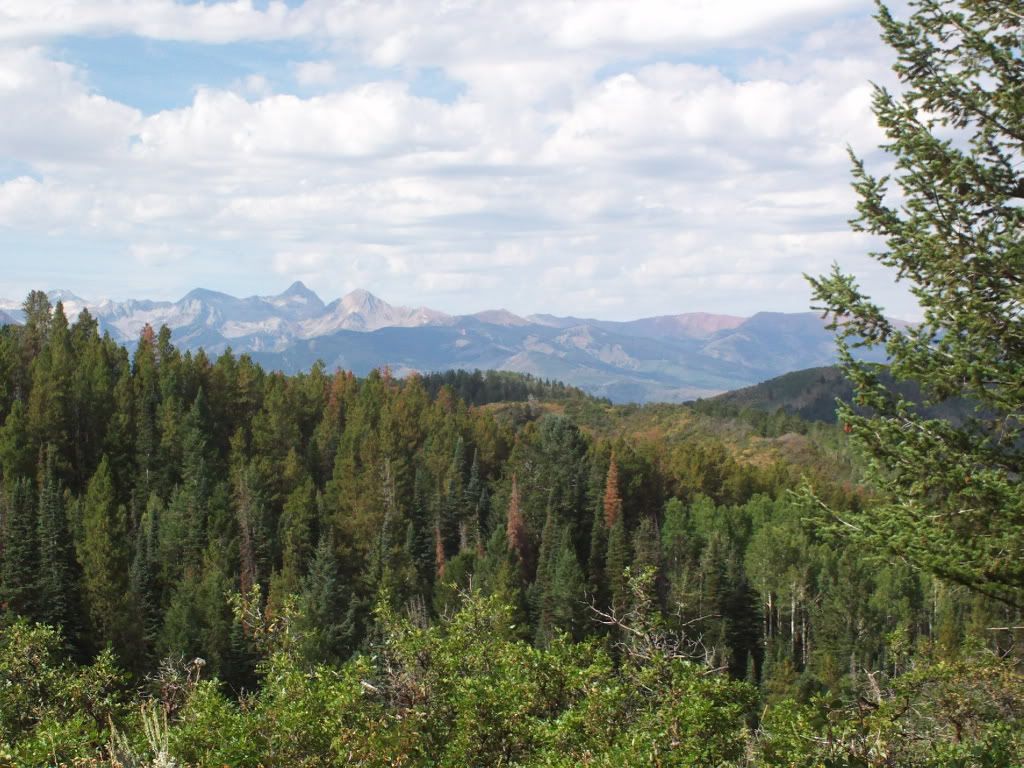 Sunday meadow we sat on each side.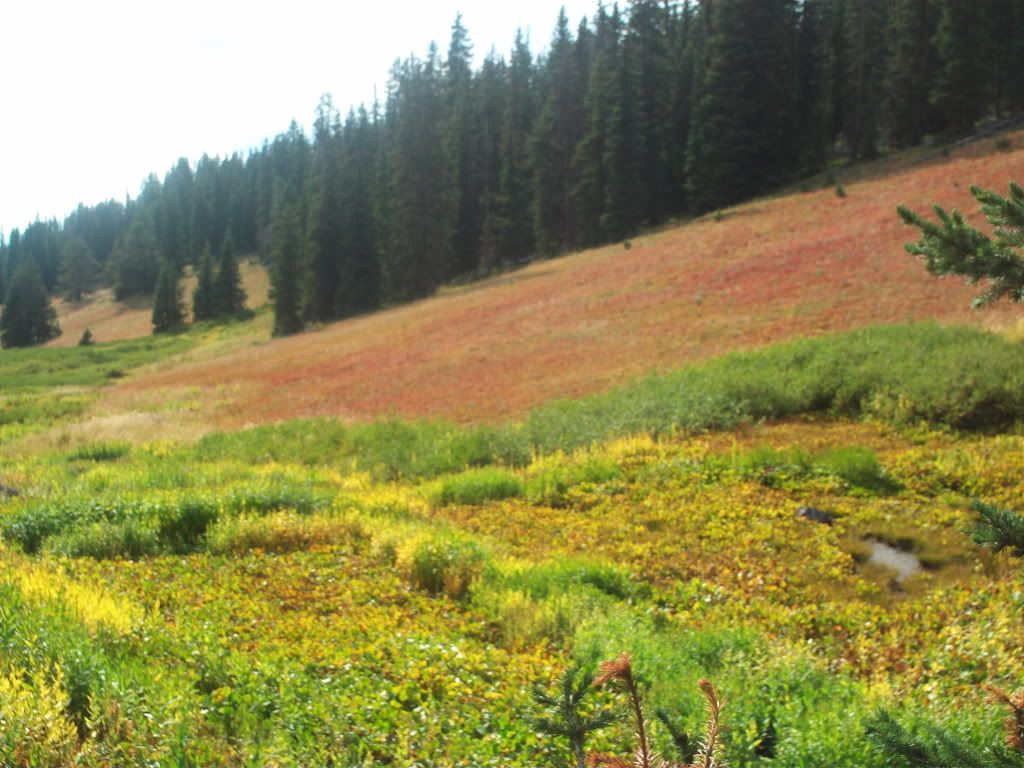 Walking back to the truck.