I've been on the road for a good while now. Turkey hunting every day for the most part. Been a great season so far. Heres a few pics.Lots more pics and video to come.
Me in my usual position of guide/cameraman/observer.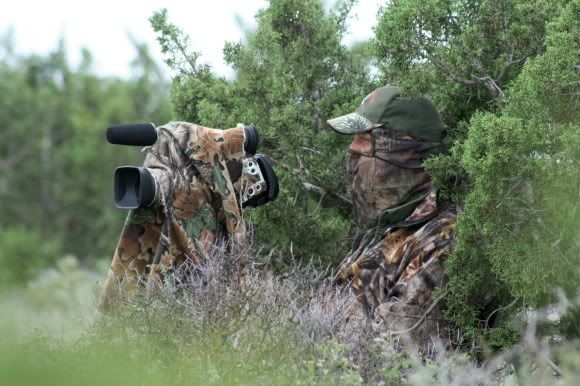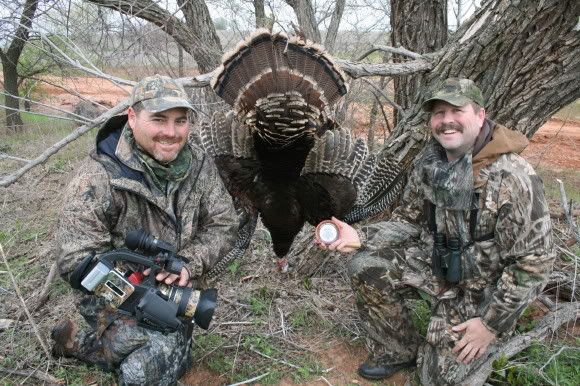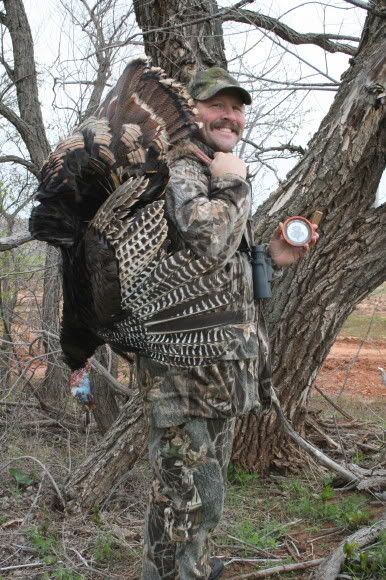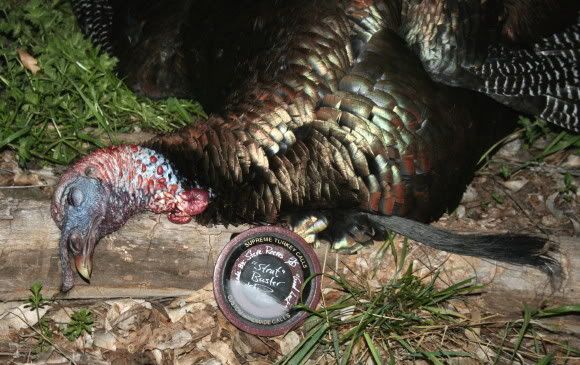 These are two of the three toms Brad and I left on the limb yesterday evening. We had a heck of a good hunt on them again this am but got hemmed up but the river.Steve snapped this shot early yesterday afternoon from the truck window.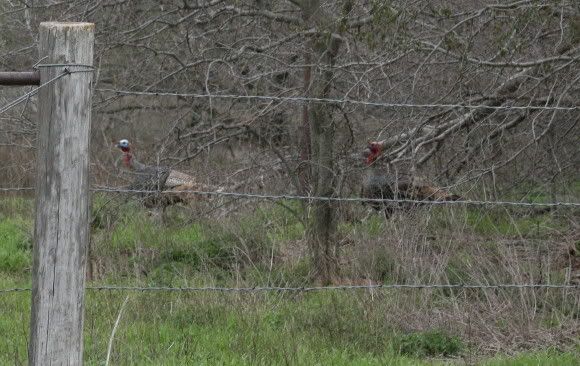 Heres some of the clients birds. Got a few more to get off the camera that i forgot the cord for but we'll get them up next week. These fellas from Wisconsin were all about knocking down turkeys.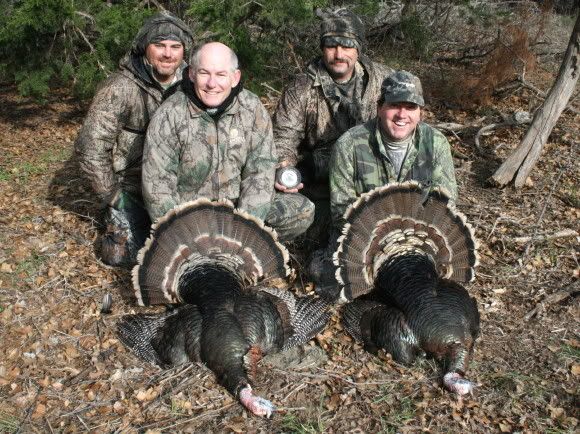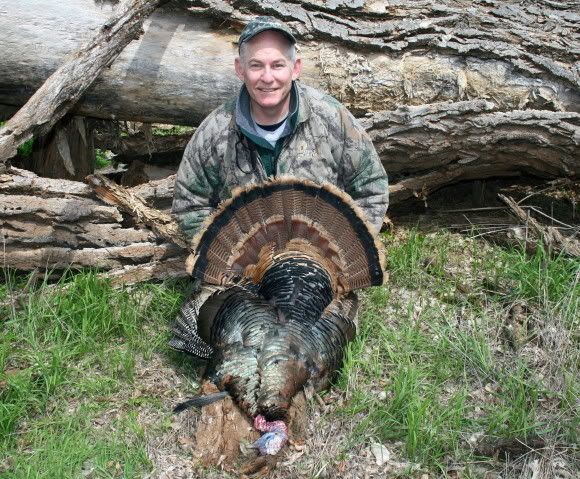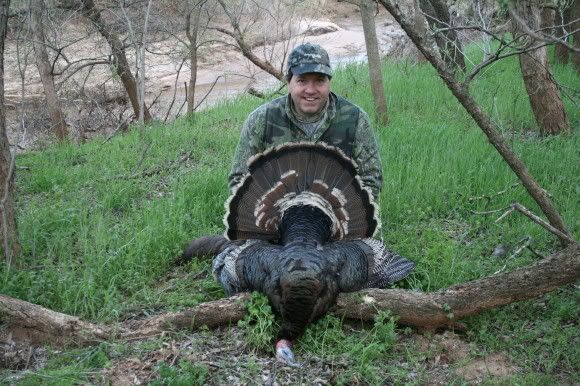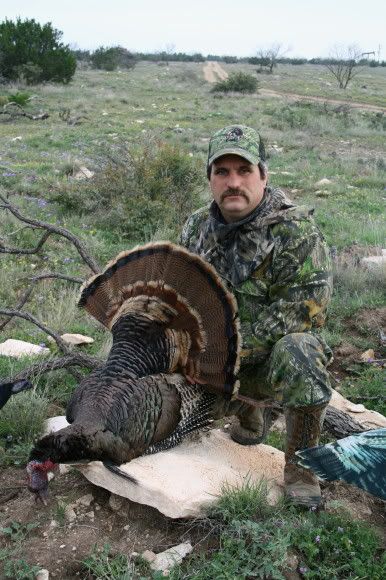 Heres Steves tom opening day in Texas.
Few more shots from Texas.
Opening morning...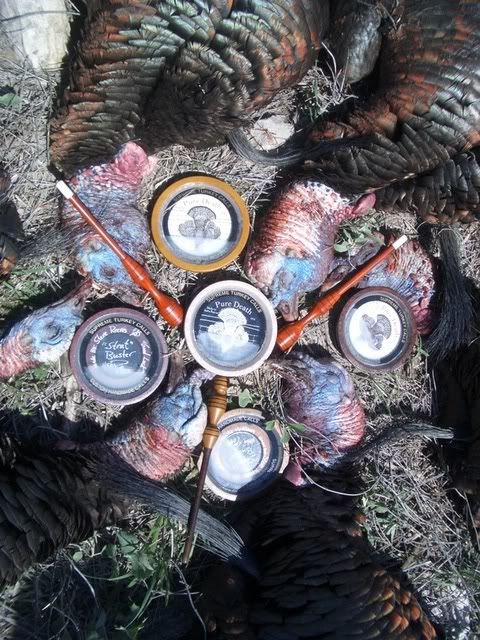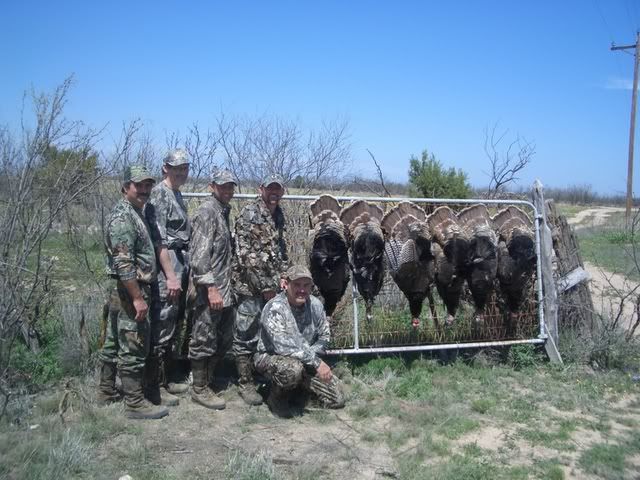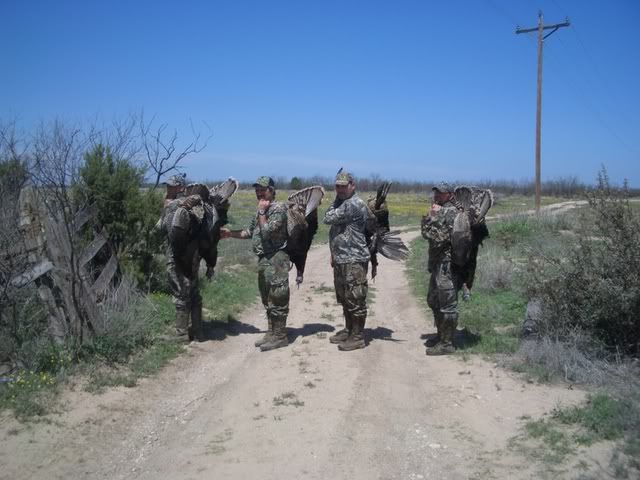 MKW birds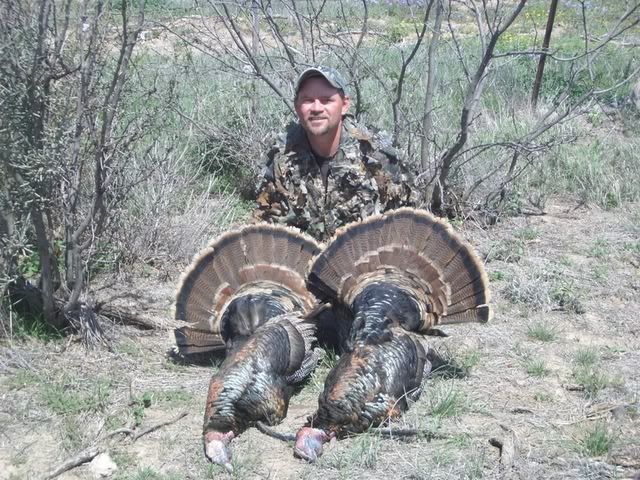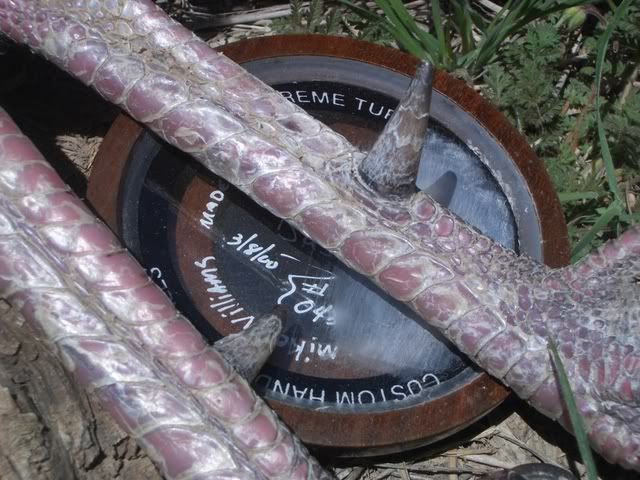 Terry's Toms