Well I had an amazing hunt this year here in unit 40. Started off opening day with a 350" bull and a raghorn 5x5 less then 100 yards out the window of the truck at first light on the way to where I was going to hunt that morning. I looked him over and even loaded the Ultra Mag, but did not pull the trigger.
Every day we saw great bulls and I had one of my best freinds, Kevin, who was hunting with me also and had a unit 40 bull tag. He had never taken an elk before and I had high hopes for him. We were seeing elk every day and on Monday morning I had to do a little predator control.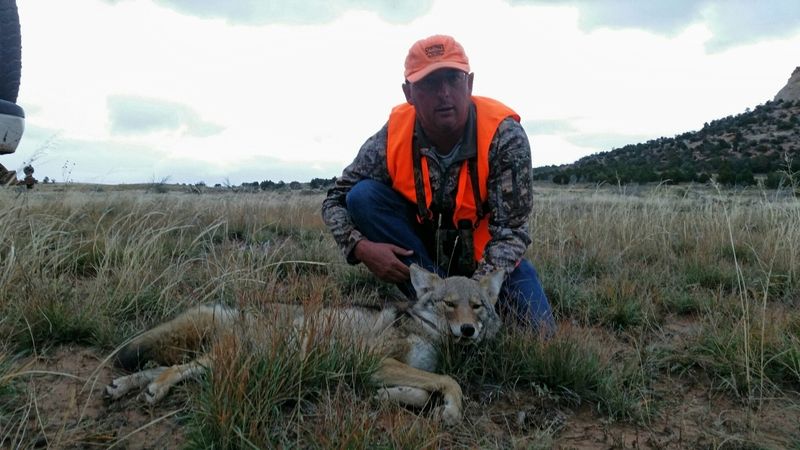 On Tuesaday I found a huge bull, but was not fast enough to get on him and get the job done. That same morning we got Kevin on a group of 5 cows and calves with a spike, but Kevin was not able to get on them.
Wednesday came and we found 5 bulls hiding on the side of a nasty canyon with a 330" type 6x6, a big 5x7, a broken up 320" type 6x6, and a small 4x5. Kevin found the broken up 6x6 in his scope and pulled the trigger. The bull was down, but then the trip down to him and the pack out began. Wow what a haul.....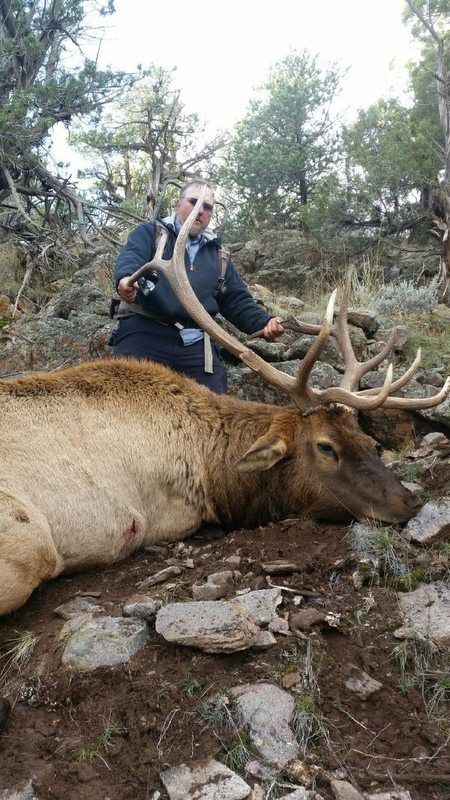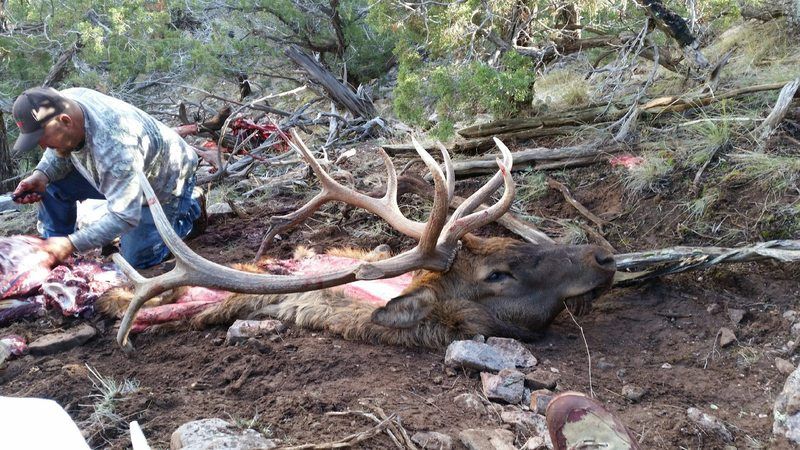 Back at the top (my son and dad).
We hunted back over in the area I found the giant bull on Thursday, but I could not locate him again. On Friday I did not find anything in the morning so we decided to hit an area I had scouted the first weekend of 2nd rifle season and found three bulls with several cows and calves. My son and I made a plan and moved in on them. As we were getting to where we were going to setup the big bull bugled to let the herd know it was ok to go out in the clearing and the rest was history.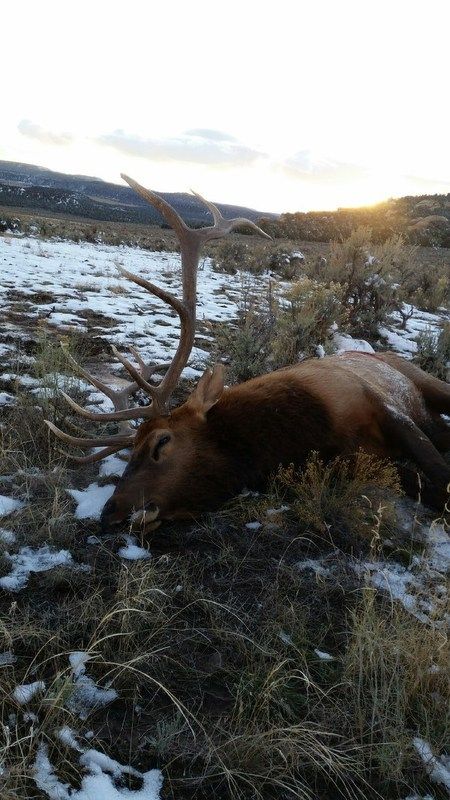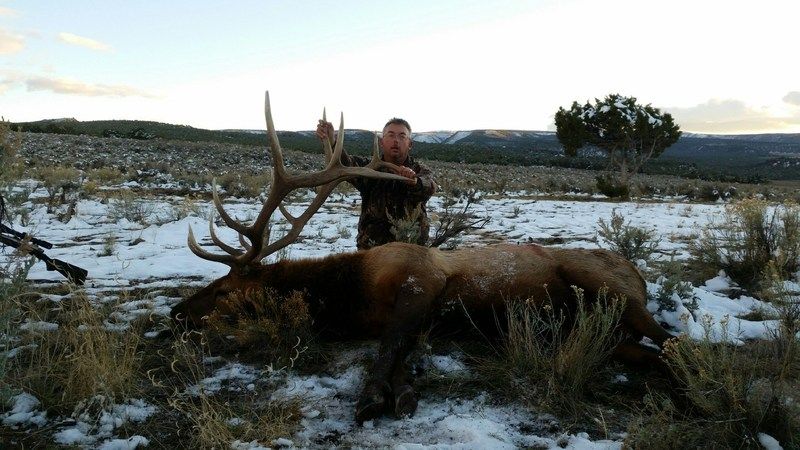 It was an amazing hunt with my son, dad, and best freind and I recommend it to anyone willing to put in the time and effort to work around the private. Also a huge thank you to my brother, his boys, and my oldest son for coming up and helping us pack out my bull.
Quinton