Well we had an awesome weekend chasing turkeys this year and only have two more tags to fill. My youngest son Arlan started us off opening morning with his mom and I right beside him and watching the action up close. He took this great bird at 12 yards.
Then my wife took another great bird that afternoon about a 1/4 of a mile from where my son took his. Hers has three beards !!!! She took this great tom in the same place I killed my buck this last year.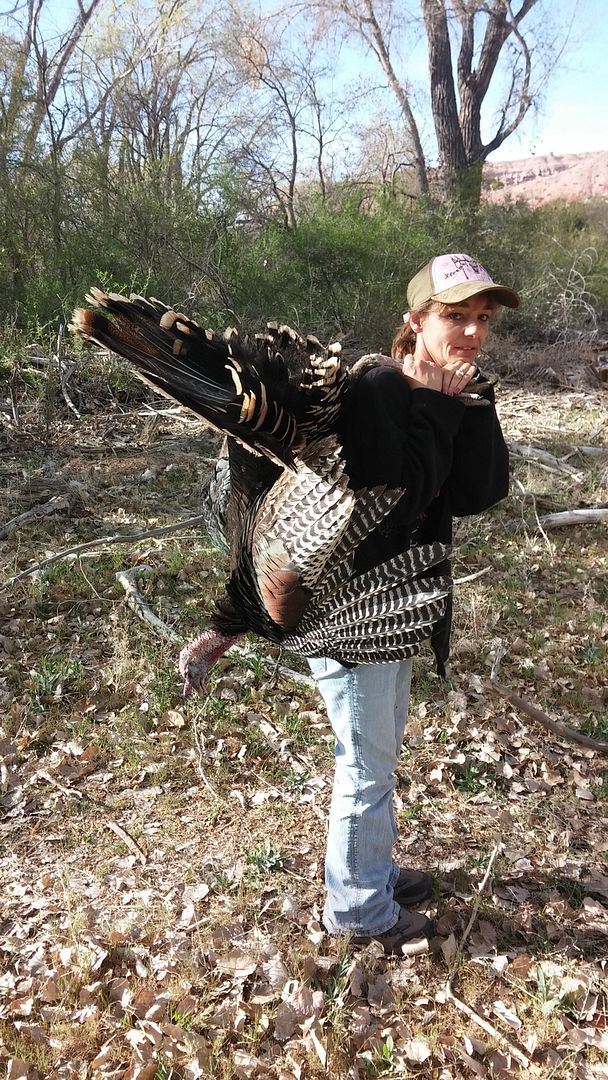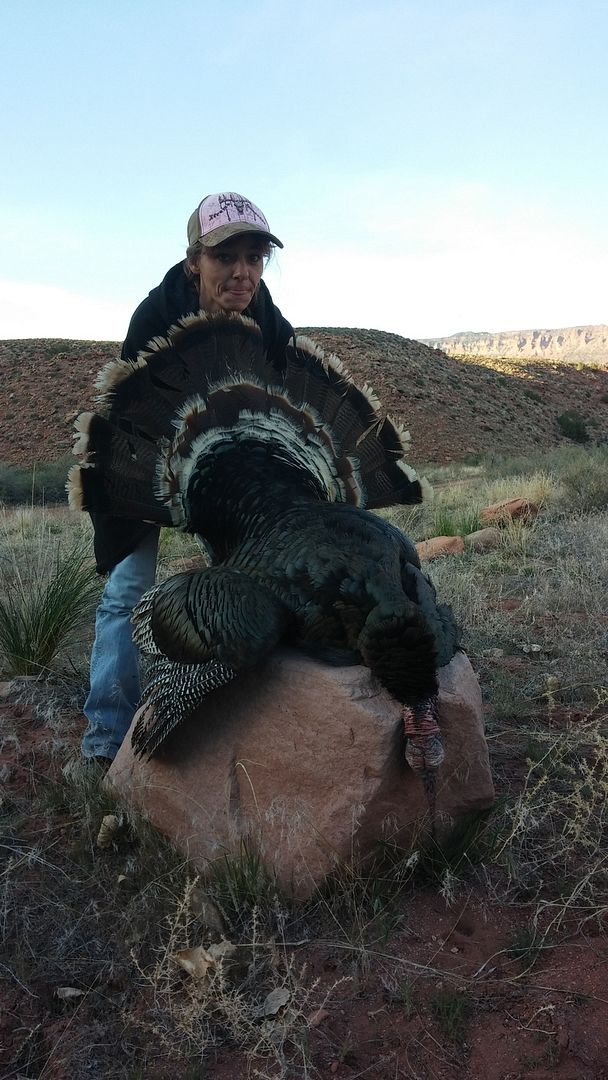 Then the next morning found dad and I back at it again. The bulk of the turkeys were not where we left them that evening, but we found them around 8:30 and got it done. I ended up shooting the wrong tom and ended up killing a jake and then dad killed one of the big toms while it was beating up my dying bird.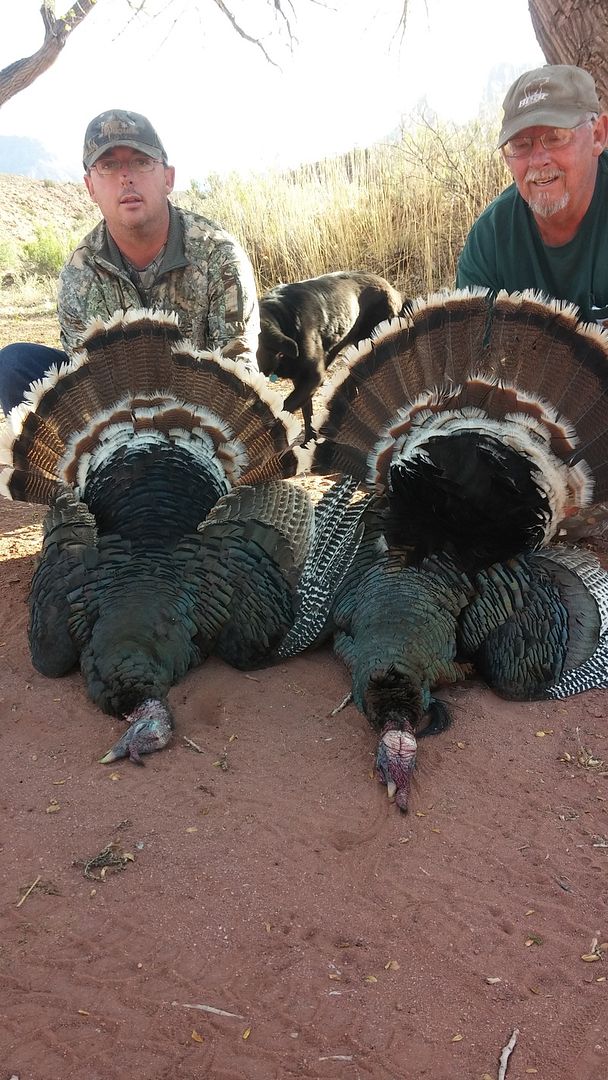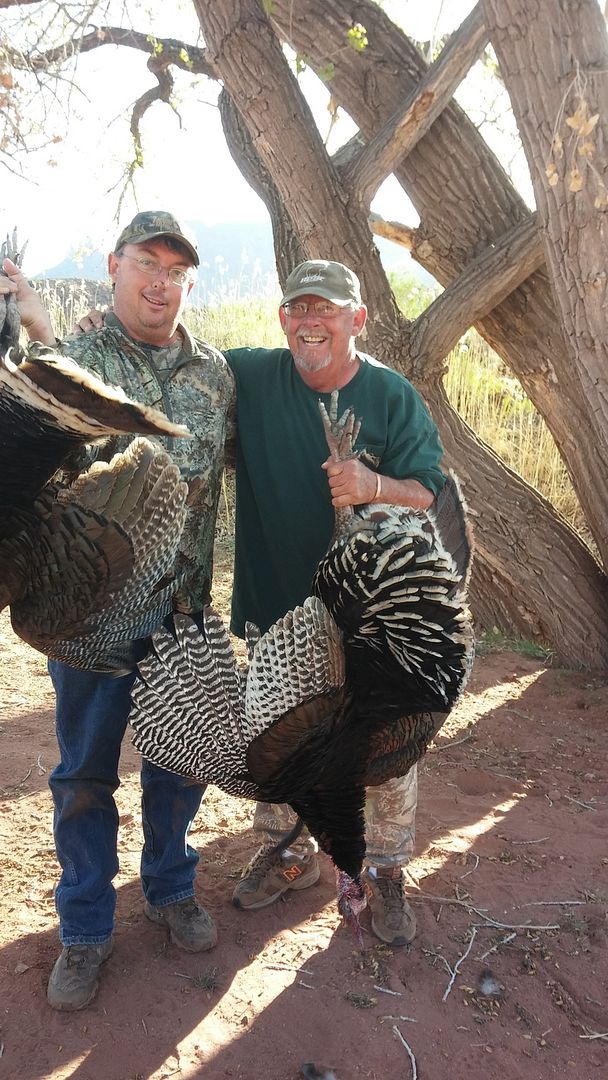 Hopefully I wil have a few more pics either this week as my daughter is down hunting with my parents right now and we will be back out this weekend with my oldest son.
Quinton