This is a 30-55lb bow in excellent condition.
Award winning Soft Loc Quiver
-Alpine Soft Loc Quivers, America's #1 Quiver System
-5 inch Pro Flex Stabilizer
- Limb savers
-nock, loop, peep sight, kisser
-Sight: 6 pin(red,yellow,green)- at 20,25,30,35,40,50 Yards.
-Arrow rest: Carolina Camo Wisker Bisquit
- Colour: Realtree Hardwoods Camo
- Arrows: Includes 11 arrows
- Mass weight: 3 pounds
- Axle to Axle: 34 inches
- Draw lengths: Stalker Cam: 21? through 28?
- Brace height: 5.5 inches
- Limbs: Bi-Flex composite limb
- Cable Guard: Straight mounted carbon
- Sight Window: 5? single plane window
- Pocket: New lightweight, pivoting, limb mounting system
- Grip: Two piece ABS panel grip
- Let-off: Stalker Cam: 65%
Includes a plano pillar lock proctor series hard case.
The bow is very fast and quiet and extremly accurate!
This would make a very good christmas present for you or someone else just in time for christmas.
I paid $600 for the bow alone and I have alittle over $300 in it.Plus taxes and shipping the bow cost me over $1,000
Asking Only $550 case included (The case cost 59.95 plus tax)You can have the bow for 50% off. GREAT DEAL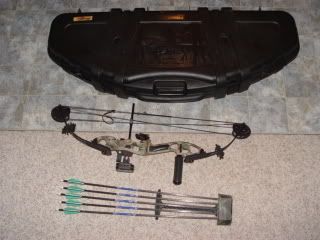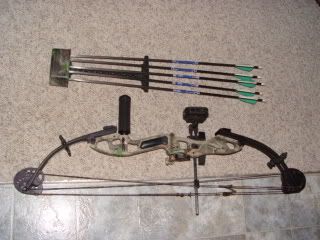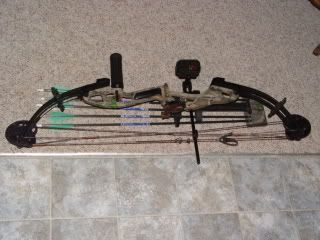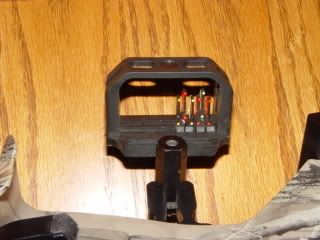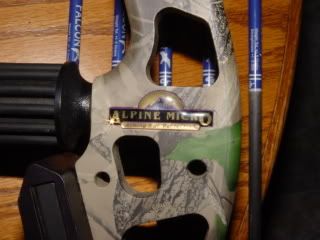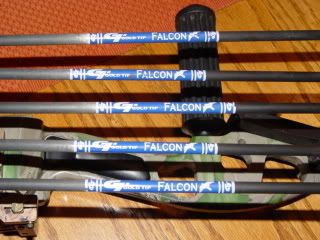 I also have a different arrow rest is you want it instead of the wisker bisquit.
E-mail me at speed_freak_3@hotmail.com