Well I am back from another great muley hunt with my father and my nephew hunted this year with us also. We had a great time as always and I can not waite for the next muley hunt !
Opening morning I got my nephew on a great heavy 3x3, "BUT" he ended up shooting low and missing the buck. So we kept hunting for a good buck for my nephew the rest of the first weekend (he only had weekends to hunt do to college and wrestling).
On Monday dad and I were back at it and were finding only smaller bucks and does. He was having a tough time keeping his finger off the trigger again this year. So when this little 4x4 came out just before dark it was on for my dad.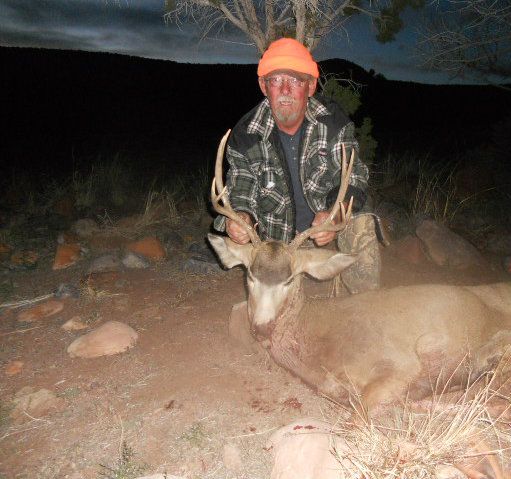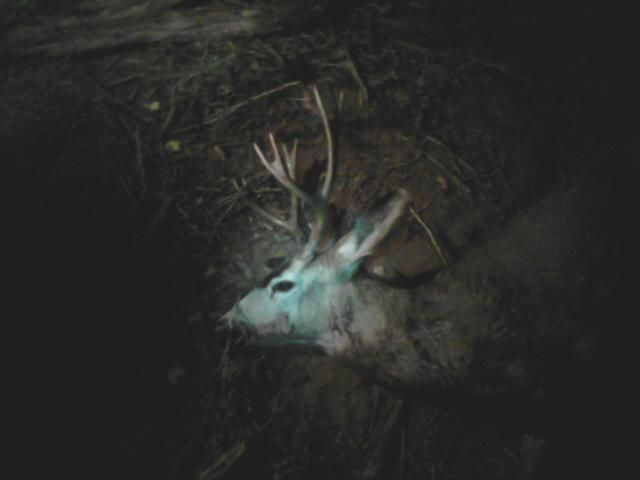 Tuesday dad and I went out in the morning and found only smaller bucks and does again. So dad decided to run his deer back to town. My mom wanted to do some walking while dad was gone and so I took her out. I did not find any deer on my walk, but did end up doing some predator control with the Ultra Mag.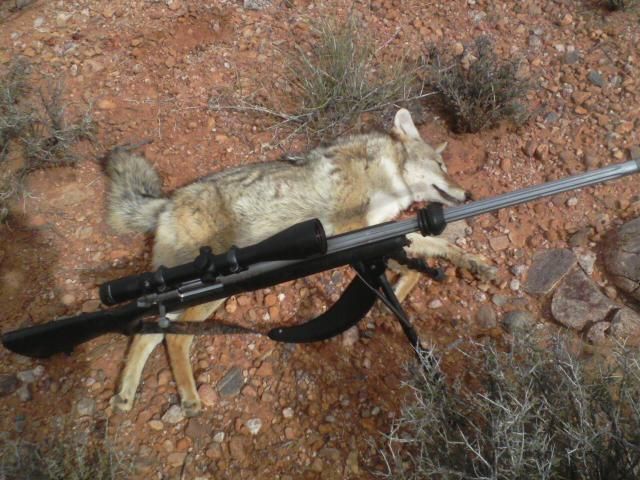 Wedesday found dad and i back out again. No luck in the morning, but then the cold and rain moved in.
That evening the bigger bucks started showing themselves and I could not pass on this one.....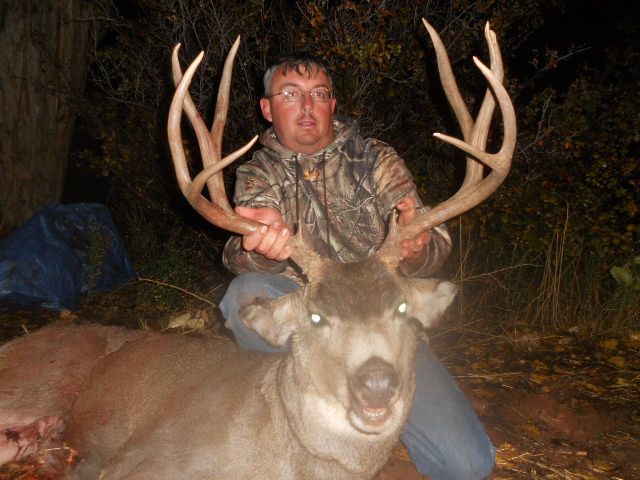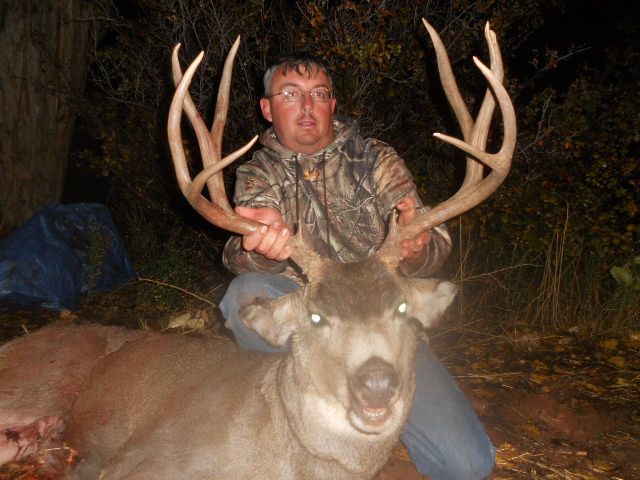 The rest of the week we spent relaxing and looking at deer until Saturday morning when my nephew was back with us. He ended up taking this buck just after sun up !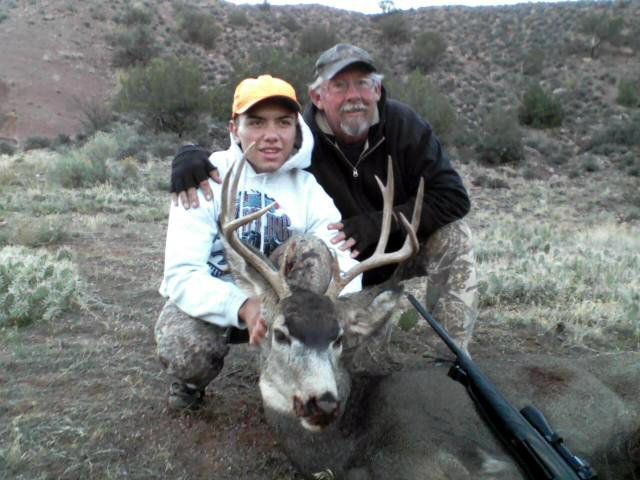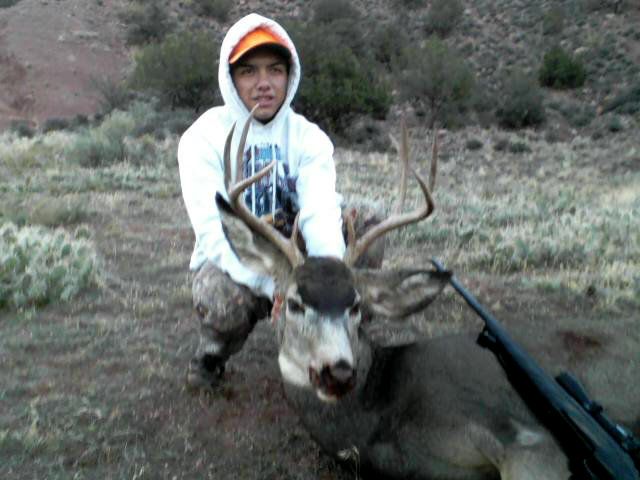 We had a blast !!