Well I decided to have the big muley sheds I found during 2nd rifle season mounted on a half euro (fake) skull. They are turning out great. All that is left is finishing coloring them.
The day I found them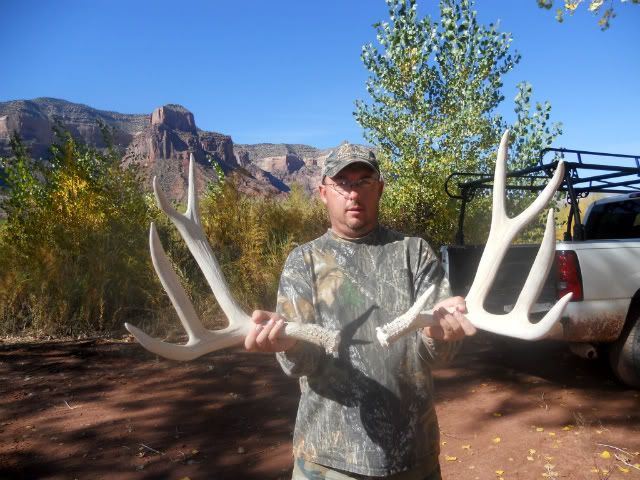 On the skull
I will post the finished pics when I bring him home. We will be starting on my brothers 2011 bull in 2 weeks altering the form and then mounting it.
Quinton