My archery hunting career if you want to call it that has been a up and down road!
Started 3 years ago and the first year had a 5 point bull at 25yds....no shot.....then I I have my worst experience with my bow...my hand injury! Since the injury I have had nothing even close to being with bow range...was begining to think my bow was cursed.
Well that all changed this past Wedsenday the 24th. When I took my first big game animal with a bow. Even though the shot was not near as good as I have would have liked it and she ran further than anyone would like she expired in about 15 minutes once she laid down.
Gander was there to join me in the fun even though when it came time to do the dirty work he left......he went looking for my arrow which he found.....THANKS again!! Always good to share great times like this with good friends!! Thanks for being there Chris!!
Here she is!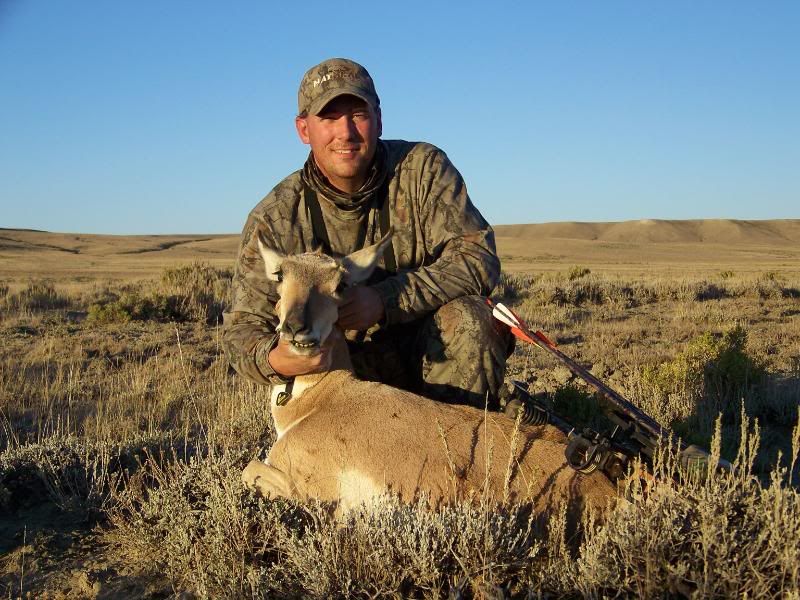 We also had this little buck come into 33 yards and boy was he trying to convince the doe decoy to come along with him, but she would have none of that!