Here is a couple of pics from 06' season.
first is one of my hunting partner and our deer. ( I shot it, but its our first one hunting together)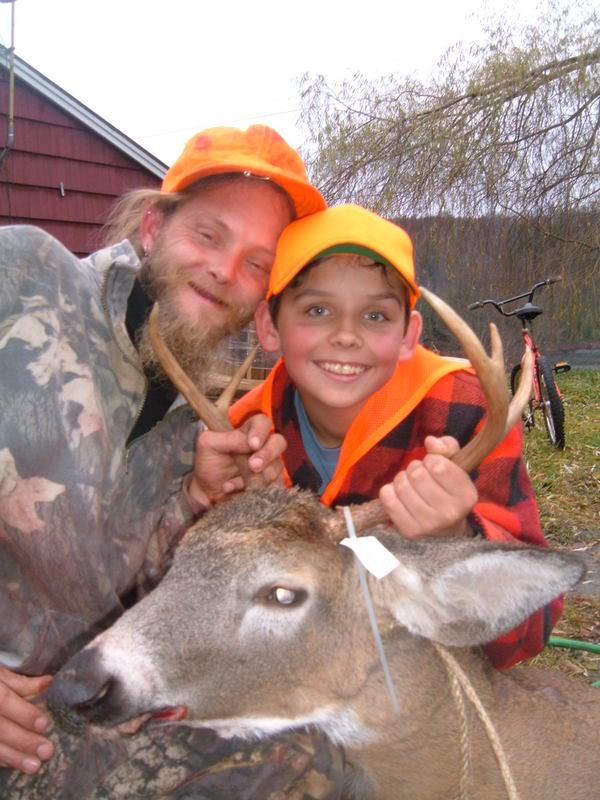 Second one of him, weighted 155 lbs, 5pts, shot in neck with 7mm rem mag,( instant death, ) bullet never exited, hit spine-severd cord and lodged in middle of rib cage.